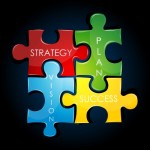 Looking for new ways to subsidize your writing and blogging efforts, increase your exposure online, and solidify your platform? A blog provides one of the most efficient and productive ways for authors and entrepreneurs to achieve all three of these results.
You also can earn more money by increasing your expert status and building a business around your blog and your fiction and nonfiction blogged book—or any type of book. Creating a blog and using it as your business' address on the Internet will increase your discoverability in search engines as well.
If you want to build your blog into more than just a jumble of blog posts—if you want to make some money as a blogger, you need a plan. In fact, you need to treat your blog like a business and create an actual business plan for your blog.
Of course, you might make money from your blog with advertising if you have enough readers, but many niche blogs do not have that kind of traffic or enough subscribers. You could try selling affiliate products—ones that aren't your own, but again, you need to have enough readers to make this strategy work well.
In How to Build a Business Around Your Blog, you will learn the basics of how to create a business plan that includes a variety of information products, like books, courses, consulting and coaching, and webinars and teleseminars, that will help you begin making money from your blog even if it has a smaller readership. This also is a super course for aspiring authors wanting to blog books or authors wanting to build a business around their books as they use their blogs to build platform and promote existing titles. You will receive a workbook that leads you through the steps to brainstorming ideas for products and services for your business in the expert industry and to create a business plan sure to help you succeed.
How to Build a Business Around Your Blog, which includes two hours of video and a workbook, is taught by Nina Amir – nonfiction developmental editor, proposal and platform consultant, book and author coach, and blog-to-book coach. Nina's clients' books have sold upwards of 230,000 copies of their books and landed deals with top publishers. She writes and manages 5 blogs and has blogged a bestselling book, How to Blog a Book, Write Publish and Promote Your Work One Post at a Time. She's also "booked" several books. Nina is both a blogger and an author who earns her living from her blogs and her books.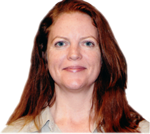 Plus, you'll get a bonus 1-hour video with written material from Kathleen Craig, a Premise membership site expert. She has spent more than ten years helping Silicon Valley startups and tech companies engage their communities and ship useful stuff (and years teaching in a university multimedia studies program.) Now Kathleen distills her experience into practical help for you and your very small business – your blog. She also hosts a podcast called Results Lab Radio.
This is a home study course. You can work at your own pace. You will be given access to all the material and can download the workbook and handouts listen to the webinars at your convenience. You can return to the site as often as you wish and for as long as you like.
Even if you haven't started a blog yet, you'll learn how to build a business around your blog once you've got one up and running. You'll have tons of ideas for monetizing your expertise, experience and knowledge, and can set your blog up to function a the business you envision. Nina will show you how to use your blog to monetize what you do and know quickly and easily.
You'll learn how to create and sell:
existing and proposed books
shorter pieces of work, such as tips books, booklets, e-books, etc.
information products, such as webinars, teleseminars, podcasts, membership sites, and courses
speaking services
coaching and consulting services
Bottom Line: With a blog that you monetize with books, information products, membership sites, services, and speaking, you become part of the expert industry. Whether you write fiction or nonfiction, you can take your expertise and communicate about it from the page, your blog, the podium, and beyond—and broaden your earning potential as a writer and author.
Nina provides you with an exclusive workbook to help get your plans down on paper. In fact, in this course you will create a business plan for your blog. You'll identify what you know that makes you an expert.
You will identify information products to create and sell that:
support or establish your expert status
promote your existing fiction and nonfiction books
increase or develop revenue
Books typically don't pay author's rent—or even much more than a night out once a month or so. Most blogs don't get enough traffic to make advertising a profitable venture. But there are ways to earn a living and make good money from a blog. In How to Build a Business Around Your Blog you will learn these methods. And you will discover how to create the vision, strategy, planning, and action steps to create a business plan for your blog. Once you know how to create a plan for your business, you'll know how to succeed.
If you want to have your plan reviewed by Nina, you can sign up for this course at the premium level.

Then email your business plan directly to Nina for review.

She'll provide personalized feedback on what you've done well and where your plan could be improved.
The course includes:
1 hour of recorded webinar with Nina Amir on How to Build a Business Around Your Blog–this is a webinar originally offered through Writer's Digest University
1 How to Create a Business Plan for Your Blog workbook to help you brainstorm product and service ideas and to create your business plan
1 bonus 1-hour recorded webinar with Kathleen Craig, Premise expert, on How to Use Membership Sites to Build a Business Around Your Blog
1 handout on free and paid membership sites

I've always had a passion for writing so blogging was a natural extension for me. It wasn't until I participated in Nina Amir's "How to Build a Business Around Your Blog" course that I realized that I can find real success with my writing – by treating it not just as a passion, but as a BUSINESS.
Nina showed me exactly how I can take control of my future by integrating my dream of living the writer life and integrating it into today's world. Thanks to Nina, I now know the exact steps I need to take for achieving success with my writing through my blog.
And with this well laid out plan and understanding of the value in what I put out there, I'm now driven by even more than passion. I'm driven by a realistic action plan. Now THAT'S inspiring!
Mona Andrei, Creator of Moxie-Dude.com
Ready to build a successful business around your blog? Register below.
How to Build a Business Around Your Blog Home Study Course
Price: $47
To register and pay, click here.
How to Build a Business Around Your Blog – Premium Home Study Course price (includes business plan review)
Price: $137
To register and pay, click here.
Still have questions? Contact Nina at namir@copywrightcommunications.com.
About the Presenter: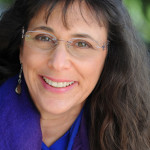 Nina Amir, Inspiration-to-Creation Coach, inspires people to combine their purpose and passion so they achieve more inspired results. She motivates both writers and non-writers to create publishable and published products, careers as authors and to achieve their potential and fulfill their purpose.
The author of How to Blog a Book, Write, Publish and Promote Your Work One Post at a Time (Writer's Digest Books) and The Author Training Manual, 9 Steps to Prepare You and Your Book Idea for Publishing Success (Writer's Digest Books, February 2014). Nina has also self-published 11 short books, including the How to Evaluate Your Book for Success and 10 Days and 10 Ways to Your Best Self. A sought after nonfiction developmental editor, proposal and platform consultant, book and author coach, and blog-to-book coach, Nina's clients' books have sold upwards of 230,000 copies and landed deals with top publishers. The founder of Write Nonfiction in November, she writes four blogs, including Write Nonfiction NOW!, How to Blog a Book and As the Spirit Moves Me.
Nina has edited or written for more than 45 publications producing hundreds of articles, had her work published in five anthologies, and has two pieces scheduled in upcoming books. As an editor, Amir also has a proven track record. One of her clients' books (Enlightened Leadership) was self-published and then purchased and re-released verbatim by Simon & Schuster (Fireside); the book has sold more than 230,000 to date. Another (Radical Forgiveness) won the 1998 Writer's Digest Self-Published Book Award (Inspirational category), went on to sell more than 115,000 copies, and recently was purchased by Sounds True. Her clients' proposals regularly secure them agency representation as well.
Amir began working on her author platform in 2001; she first heard the term when an agent turned her down because she didn't have one. She began slowly building one as a speaker and blogger, later adding in just about every social network possible. She also uses ezine article marketing and traditional media to help promote and brand herself.
Nina has built a business around her books with speaking, coaching and consulting, a variety of services, short books, teleseminars and teleclasses, online courses, and products. She is currently rolling out a variety of new online courses , products and membership sites.
Since she sees herself as an "Everywoman" whose struggles and successes are similar to most other people's, Amir writes, speaks and teaches from a place of knowing that what has worked for her will at least provide others with a starting place from which to find what works best for them—including building a platform and expert status.