But do you have the knowledge and training to produce a marketable book and to succeed as either a traditionally published or self-published author?
Learn how to transform yourself from
aspiring author to successful published author.
How to Change Your Status from Aspiring to Published Author
Listen to Nina Amir describe the Author Training process which you will learn during this course.
Click "Play" to listen now:

Note:
Participants who take this course will be privy to reading a draft manuscript of Nina's new book, The Author's Training Manual, 9 Steps to Prepare You and Your Book Idea for Publishing Success, until the book is released in February 2014. However, participants will no longer have the opportunity to have their work read by an acquisitions editor or agent, (as mentioned in the recording,) unless they would like to purchase this service separately.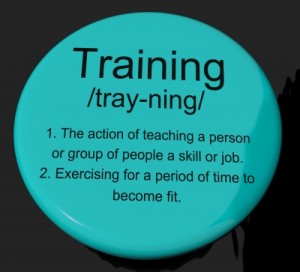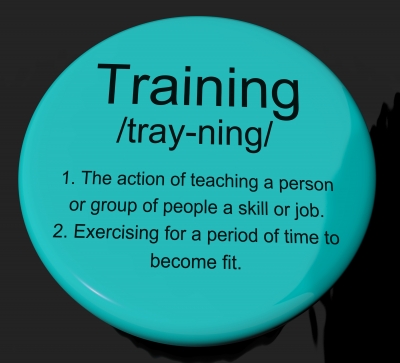 The Author's Training Manual
Author Training 101 offers you 2 months of training –yes, training– to give you the skills necessary to write a salable book and to become a marketable writer.
Learn how to discern what your book needs and what you need to do before you can succeed in the increasingly competitive publishing industry.
Discover the essential skills to traditionally publish or self-publish
Learn to evaluate your idea and yourself through the eyes of an acquisitions editor to see if both of you stand a chance of succeeding in the marketplace
Find out how and why you need to build an author's platform and begin building one–FAST!
Create a content plan and writing guide to support your daily writing efforts
Figure out if you are ready to become an author and, if not, what you need to do to get prepared NOW!
Get educated in the fundamentals of writing a book proposal and query that sells, while learning how to create a business plan for your self-published book
Develop habits that support your goals of writing your book and successfully becoming published, sooner rather than later
Get an Author Attitude–one that embraces ALL the jobs an author must take on to succeed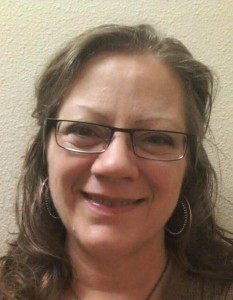 Author Training 101 transformed my thinking, and I'm a different writer now. There is purpose and direction for my memoir that has empowered me to tell the rest of my story.This is really a process that works. I've been floundering for three years now. You cut right to the chase and showed me the way to make a success of this passion I have to make a difference in the world.~ Rhonda Rae Baker
Author Training 101 Home Study
The two-month-long program includes:
8 audio recordings–a 1-hour recording for each week's lesson
8 weekly assignments for you to complete
A BONUS book proposal template worth $15–Nina's Easy-Schmeasy Book Proposal Template
BONUS: A newly revised workbook! This is a draft version of the new workbook element included in The Author's Training Manual (Writer's Digest Books 2014) based upon Nina Amir's popular workbook How to Evaluate Your Book for Success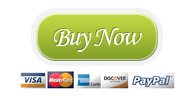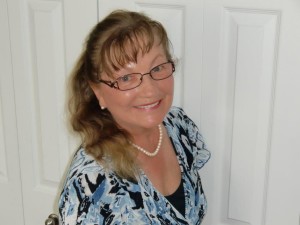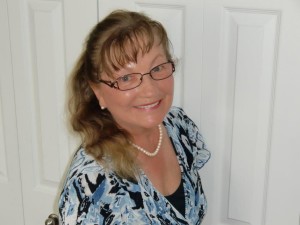 Author Training 101 has given me a step by step plan to do the necessary actions, to become a successful published author.
Learning about the Author Training process has given me more confidence to approach agents and editors.
I know the information I got from this course will help me to succeed.~ Krystyna Bellamy
The Author's Training Manual
The Author Training Manual will be the first book to provide you with a step-by-step process to evaluate yourself and your book idea to determine if both of you have got what it takes to become published. It will help you figure out exactly what you need to learn and to do, as well as who you need to become, to succeed as an author. It is a guide for aspiring authors who want to become successful published authors.
Author Training 101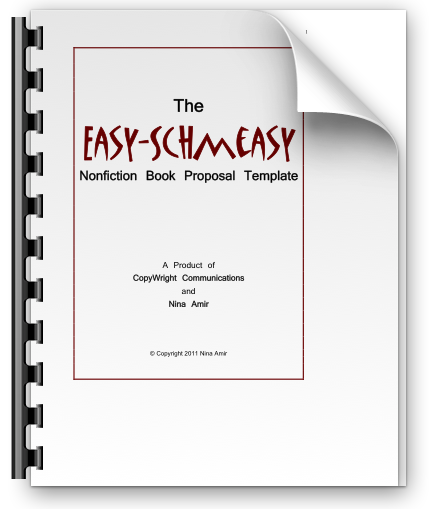 During Author Training 101 you will focus on evaluating both you and your book idea through the lens of a book proposal–the tool used by every publishing house to decide upon the viability of a book project and on the compatibility of the aspiring author as a business partner. You will use a nonfiction book proposal as your tool, because it provides the most information and is, therefore, the most useful for creating a business plan for your book. Although this course is a perfect fit for nonfiction writers, it is still extremely relevant for fiction writers. All aspiring writers will learn skills necessary to become successful authors and will produce a business plan for their books.
Evaluate Yourself and Your Book for Success
Please note that this is not a course about how to write a nonfiction book proposal; it is a course about how to use the book proposal writing process to conceptualize both the creative and business aspects of a book and to evaluate the marketability of a book idea and of an aspiring author. It also is a course that teaches aspiring authors to see themselves as business people as well as creative people.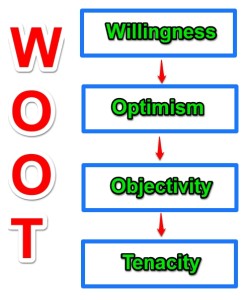 As we go along, you will discern if you have the attitude to produce a successful book, and you will learn how to change your attitude if you don't. You will look at your own personality and decide if you are willing to become an attractive business partner for a traditional publisher or if you have the business acumen to become a authorpreneur and produce successful books as an indie publisher. If you don't, but this is your dream, you'll learn how to develop the willingness, optimism, objectivity, and tenacity you need to reach these goals. In fact, you'll learn how to develop an "author attitude." You'll determine what a successful book means to you and learn how to reach that goal by going through the nine steps of the training.
Each step of the course (and the process):
Discusses a specific proposal section
Explains how to use the section to evaluate the success potential of your book idea
Directs you to evaluate your ability to take on the necessary tasks for that section
Shows you how to think about action steps you might want to consider to move you closer to publication
Asks you to determine your willingness to become a businessperson as well as a writer
Helps you assess your strengths and weaknesses–and to find ways to work on your weaknesses
Gives you information on what you still need to do or accomplish to become an attractive publishing partner and to produce successful books–and how to accomplish this
Provides you with specific skills to "train" in to become better able to write and publish your book–to become an author.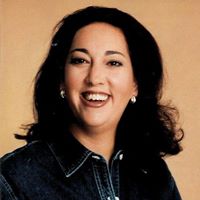 By working through the process with Nina, I saw each week build upon itself and my book build in the process. She showed me how to determine if what I was planning was worth pursuing, and that's wonderful to know before you spend years writing. Publishing is a business and I thank Nina for reinforcing that in the best way possible.
Helping me view my germ of an idea through the eyes of an agent or publisher turned me 180 degrees in the right direction. It also gave me some new tools for looking at what makes certain books successful and others not so much. Better reading = better writing.
~ Dindy Yokel
President of DindyCo PR & Marketing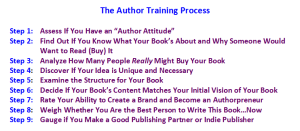 During the course and the process, you also will learn how to compile the information necessary to write a book proposal to send to an agent or publisher, should you want to pursue traditional publishing. (You also get a template you can use for this purpose.) However, that's not the goal; the goal is to produce a plan for yourself and for your book–a road map that gets you from aspiring to published author. You will be able to create a business plan for a self-published book and will have basically done so if you complete all the homework.
By the time the course is over, you will know how to:
Develop a book pitch–and know why every author needs one (even before you begin writing)
Define a book's benefits and features–and be sure you will provide value to your readers
Angle a topic based on published titles–and create a unique and necessary book for your market
Map out your content and create a table of contents–so you know exactly what will be in your book before you write it
Develop your author platform–so you become marketable and have a built-in readership for your book
Design a promotion plan–so you become a good (and attractive) business person and know how to sell books
Write a mission statement–so you (and others) know why you are writing this book
Decide if your book idea is viable based on competition and markets–so you don't write a book that won't sell (and waste your time) but instead write a book that has a spot on the crowded bookstore shelf
Know how to make yourself an attractive publishing partner–so a publisher wants to become your venture capital partner
Become a self-confident indie publisher–so you can publish your own books successfully
Develop a business plan for your book–so you don't flounder around and waste your money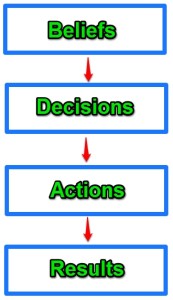 Where does the training come in? Once you've learned what you need to know and have discovered what you need to do to become an author, you then can start practicing those skills–daily, weekly, monthly. By the time you are done with the course, you will have a list of those activities and skills and action plans for your training program.
Each teleseminar provides you with the information you need to begin training in a particular skill. As you do your homework, you train. You will not turn in homework unless you are in the mentoring program. However if you want to get the most out of the course, it is best to complete each homework assignment. That is part of the training. It will help you develop action plans for regular training sessions.
By the time you are done with the course, you will have a list of those activities and skills and action plans for your training program. In fact, during the course, you will begin your training. Each step of the evaluation process provides invaluable information that allows you to begin taking action that moves you closer to publication and to success as an author. It trains you to have an Author Attitude.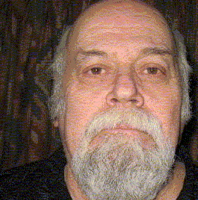 I found Author Training 101 an essential part of developing the attitude needed to be an author and learning about publishing.
I recommend this course for anyone wanting to write.
~ Robert Medak
If you're ready to become a successful author, sign up now!
Author Training 101 Home Study