Everyone says, "Now is the best time to be an author."
That's only true if you produce a traditionally published
or self-published book that sells.
The worst thing that can happen to you as an author is to put huge amounts of time or money (or both) into producing a book only to discover after publication that no one wants to read it. That means no one buys it and you, or the publisher, or both, don't make any money. Nor do your words have any type of impact on anyone.

I know that's not what you want.
You can avoid that scenario by writing a marketable book—one with a high likelihood of selling (getting read) by your ideal readers. To accomplish that, you need to craft a book that people in your target market need or want and that is different from and superior to the other books in its category. If you can do that, your book will get read and, therefore, have a positive and meaningful impact on your readers, and you can build a thriving business around your book and create a long-lasting and profitable career as an author.
That's probably more along the lines of what you'd like your book to do for your readers and for you, right?
For that to happen, you need more than just a good idea and writing skill. You need more than just an author platform or a promotion plan. You need a top-notch business plan.
Learn to Evaluate Yourself and Your Idea for Success

That's why I created Author Training 101: How to Craft Books that Sell, the definitive Author Training Process. I wanted to help all types of authors—aspiring, published, fiction, and nonfiction—produce books that sell. I wanted to help writers like you create thriving careers and businesses around their books. I didn't want to  see them frustrated, disappointed and feeling like failures when their efforts resulted in books that never got noticed by the readers they wanted to reach.
With so many different become-a-bestselling-author programs to choose from, why should you take this one? Author Training 101: How to Craft Books that Sell is the only program to provide a step-by-step process that helps you create a successful book AND to train you to succeed as an author. It does that by teaching you how to produce a professional-quality business plan for a book, otherwise known as a book proposal, evaluate your book idea for marketability (by publishing industry standards), and become the type of writer who can self-publish successfully or attract a publisher. In the process, you'll learn to craft a book that sells—and to help it sell.
This course will transform you from aspiring to successful published author or from published author to successful published author.
When you complete this course, you will have completed a business plan (or know how to do so) for your book and for yourself and have all the tools to help yourself and your book succeed.
It's not easy to succeed as an author, especially in today's ever-more competitive publishing environment. A business plan, coupled with the right attitude and skill set, will help you overcome the odds and create a viable "product" to bring to market. Publishing is the business of producing, distributing and selling books, which are products, to target markets. If you want your book to compete, or even just get noticed, among the 600,000+ books published per year, you must do more than rely on your creativity and craft. You have to rely on your business sense as well. If you self-publish, you must be an entrepreneur. In all cases you need to begin with a sound business plan for your book.
During Author Training 101 you will focus on evaluating both yourself and your book idea from  the perspective of a publishing professional. To do this, you will use a book proposal as your tool because a book proposal is a business plan for a book. In fact,  it is the business plan and tool used by every publishing house to decide upon the viability of a book project and on the compatibility of the aspiring author as a business partner.
That's where the training comes in. As you produce your business plan and learn how to use it to evaluate yourself and your idea, you train yourself to view your book idea like a publishing pro. You train yourself to see yourself and your idea through the same lens used by literary agents and acquisitions editors. When you can do that, you can determine if your book has a chance of selling well in your chosen market. If you want to traditionally publish, your book's business plan represents a necessary tool for attracting a publishing deal. If you want to self-publish, you MUST have this tool and the accompanying evaluation ability because you are the one who will determine if your book idea has sales potential.
This is both a course about how to write a book proposal AND a course about how to use the book proposal writing process to conceptualize the creative and the business aspects of a book and to evaluate the marketability of a book idea and of an aspiring author. It also is a course that teaches aspiring authors to see themselves as business people as well as creative people. Because the course covers the full scope of what it takes to become a successful author, and how to achieve this goal, it is not just a how-to-write-a-book-proposal course. It is much, much more…
Who Should Take This Course
Although this course is a perfect fit for nonfiction writers, it is extremely relevant for fiction writers. All writers will learn skills necessary to become successful authors and authorprenuers and will produce a business plan/proposal and writing guide for their books and for their careers. Those who want to become traditionally published will learn how to produce a book proposal. Those who aspire to become self-published authors will learn how to produce a business plan for their start-up publishing companies.

Get the Knowledge to Become a Successful Author
It's one thing to compile the information necessary for a book's business plan, or a book proposal. It's entirely another to evaluate that information to write a successful book. By learning how to "use" a business plan correctly, you can not only craft a book that sells but also create a successful career for yourself and a successful indie publishing business. That's why I've designed Author Training 101 to encompass your whole career as an author. When you have completed the course, you will know how to:
Develop a book pitch–and know why you need one (even before you begin writing)
Define a book's benefits and features so you are sure to provide value to your readers
Angle a topic to target your market–and create a unique and necessary book for your audience
Map out your content and create a table of contents so your book has a strong structure
Develop content that provides benefits to readers and addresses their needs and desires
Determine how to brand yourself and your books and become an authorpreneur and a multiple-book author
Assess how you can become an expert or be seen as the best person to write your book
Develop your author platform–so you become an attractive publishing partner and have a built-in readership for your book
Design a promotion plan–so you become a good business person and know how to sell books
Write a mission statement–so it's clear why you are writing this book and readers know why they want to purchase it
Decide if your book idea is viable based on competition and markets–so you don't write a book that won't sell (and waste your time) but instead write a book that has a spot on the crowded bookstore shelf
Make yourself an attractive publishing partner–so a publisher wants to become your venture capital partner
Become a self-confident indie publisher–so you can publish your own books successfully
Develop a business plan for your book–so you don't flounder around and waste your money
Learn from a Bestselling Author Who Has Been in the Trenches

There are dozens of write-a-bestseller courses taught by experts and bestselling authors, why should you take this one from me?
First, I have proven that I know how to produce a bestselling book. My first book, How to Blog a Book, has been an Amazon bestseller for more than two full years. It was not on the Amazon Top 100 list for an hour or a day. It's been on one, two or three lists almost every day since its release in May 2012. I accomplished that feat using the principles I teach in Author Training 101: How to Craft Books that Sell.
Second, in this course I'd don't just tell you how to produce a successful book by offering information based on my own experience, or even on my client's experiences. I offer you a tried-and-true methodology used by industry professionals for centuries. Agents and acquisitions editors all use a business plan for a book to determine the viability of a book project and the author's ability to help the book succeed.
Third, this course is based on my book, The Author Training Manual. It serves as the text for the course, and this book has been endorsed by more than 20 agents and publishing experts. Here's what a few of them have said about the book:
 "This excellent book is loaded with practical, proven techniques you can use continually to become a 'high-earning' author as well as a top seller," says Brian Tracy, author, Unlimited Sales Success www.braintracy.com
"In The Author's Training Manual, Amir offers aspiring authors a sure-fire way to evaluate themselves and their book ideas to increase their odds of producing books that attract both publishers and readers. She offers them a process by which they can tell if they have an idea that will stand up against the thousands of other books published every year—and if they, as authors, can stand up against the other authors willing to do whatever it takes to get their books out in front of readers in their market. In the competitive publishing world, aspiring authors need an edge. This book and the process it offers, provide just that," claims Dan Poynter, author of The Self-Publishing Manual and 132 other books www.parapublishing.com
"To succeed in the world of publishing, you need to produce a marketable product and have business acumen. The Author's Training Manual teaches you to produce a business plan for your book and to evaluate that plan through the lens of acquisitions editors—essential knowledge for any aspiring author," says Rick Frishman, best-selling author, publisher and speaker www.rickfrishman.com
"Whether you are getting ready to break in—or almost ready to break out, this book is your essential manual for becoming the market-ready partner publishers seek," report Katharine Sands, literary agent and author of Making the Perfect Pitch: How to Catch a Literary Agent's Eye
Also, I've worked with a variety of aspiring authors who transformed themselves into successful, published authors with the Author Training Process.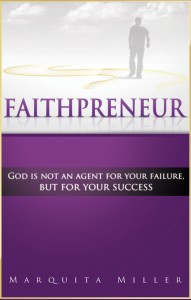 Marquita Miller, one of my former coaching clients, now speaks to audiences two to four times per month, is the regular business coach guest on her local Fox and CBS televisions stations, and contributes to Black Enterprise Magazine. She has sold books to schools, churches, prisons, and individuals, more books than she ever imaged. "Now my book sales are a line item on revenue for my business," she said, and this has happened in the last 36-24 months because she self-published her book, Faithpreneur. It's also helped her build her tax consulting business.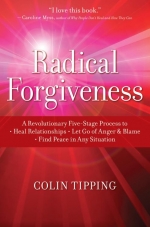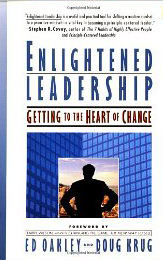 Many of my former editing clients have become quite successful. For example, Colin Tipping, author of Radical Forgiveness, and Ed Oakley, author of Enlightened Leadership, self-published their books and later sold them to traditional publishers. They also built thriving businesses around them. Colin sold well over 100,000 books as a self-published author prior to selling his book to Sounds True. Ed's book was self-published initially but has been with an imprint of Simon & Schuster (Fireside) and has sold well over 320,000 copies to date.
Other authors I've worked with have managed to target their market and produce unique and necessary books. Even novelists and memoir writers can do this and not sacrifice creativity in the process. In fact, they can relax into the creative process knowing they truly are writing for their readers and developing a story that has never before been written or read.
How is this possible? They used the proprietary process I developed based on the proven industry standard business plan. The went through what I call the "Author Training Process."
I also am right there with my clients, other authors and you…in the trenches, trying to produce marketable books that sell. And I continue daily to learn everything possible about how to become a successful author.
Learn the Skills Necessary to Become a Successful Author
I wish I'd known how to "use" a business plan to craft an idea that would sell and to become both an attractive publishing partner and savvy indie publisher when I was starting out in the publishing industry. That's why I wrote The Author Training Manual and why I created Author Training 101.
Author Training 101: How to Craft Books that Sell, and the Author Training process used during the course, provides you with the skills necessary to write a marketable book and to become a good publishing partner or savvy publisher. It teaches you how to discern what your book needs and what you need to do before you can succeed in the increasingly competitive publishing industry.
During the course you will:
Discover the essential skills to traditionally publish or self-publish successfully
Learn to evaluate your idea and yourself through the eyes of an acquisitions editor to see if both of you stand a chance of succeeding in the marketplace
Find out how and why you need to build an author platform and begin building one–FAST
Create a content plan and writing guide to support completion of a marketable manuscript
Assess if your idea is viable in your target market
Learn how to angle your idea for the best market, and make it unique and necessary in its category
Determine the best time to publish your book
Discover how to rise above the competition
Figure out what you need to do prepare for successful authorship
Get educated in the fundamentals of writing a book proposal and query that sells, while learning how to create a business plan for your self-published book
Develop an Author Attitude–one that embraces ALL the jobs an author must take on to succeed
Write you business plan or book proposal
Create a writing guide for a marketable book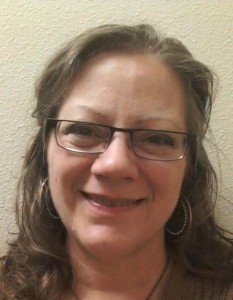 Author Training 101 transformed my thinking, and I'm a different writer now. There is purpose and direction for my memoir that has empowered me to tell the rest of my story. This is really a process that works. I've been floundering for three years now. You cut right to the chase and showed me the way to make a success of this passion I have to make a difference in the world.
~ Rhonda Rae Baker
Develop the One Quality All Successful Authors Need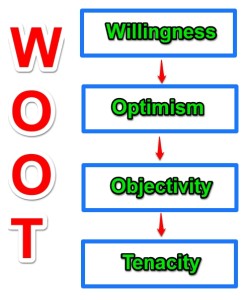 The majority of aspiring authors quit before they can succeed, some doing so before they even finish their manuscript. Some don't do the real work necessary for success—building author platform and promoting the book once it is released. They lack an essential quality: Author Attitude.
Attitude is the one thing almost all successful people in any industry will tell you has helped them succeed.
During Author Training 101, you discern if you have the attitude necessary to produce a successful book, and you learn how to change your attitude if you don't. You decide if you are an attractive business partner for a traditional publisher or if you have the business acumen to become a authorpreneur and produce successful books as an indie publisher. If you don't, but this is your dream, you'll learn how to develop the willingness, optimism, objectivity, and tenacity you need to reach these goals.
This one section of the course is invaluable. It provides one of the most transformational elements of the course and sets the stage for your success.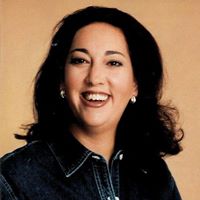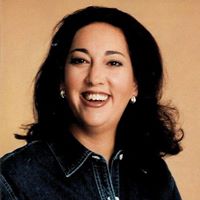 By working through the process with Nina, I saw each week build upon itself and my book build in the process.
She showed me how to determine if what I was planning was worth pursuing, and that's wonderful to know before you spend years writing. Publishing is a business and I thank Nina for reinforcing that in the best way possible.
Helping me view my germ of an idea through the eyes of an agent or publisher turned me 180 degrees in the right direction.
It also gave me some new tools for looking at what makes certain books successful and others not so much. Better reading = better writing.~ Dindy Yokel
President of DindyCo PR & Marketing
Author Training 101:
How to Craft Books that Sell
Author Training
The two-month-long program includes this home-study course:
8 audio recordings–a 1-hour recording for each week's lesson
11 videos–one for each step of the training plus two EXTRA videos
8 weekly assignments for you to complete
A BONUS recording with Carla King, author of The Self-Publishing Boot Camp, about how to brand yourself with spin-offs
A BONUS book proposal template worth $15–Nina's Easy-Schmeasy Book Proposal Template
New! Real sample book proposals and pub-board documents
New! Sample query letters
A BONUS teleseminar recording during which Nina explains how to create a plan for your book, your career and your start-up publishing company
Access to a private Facebook Group for this course
An archive of past coaching calls
Author Training LIVE
The two-month-long program includes the home-study course PLUS:

A 1-hour LIVE group coaching session each week of the course—total of 8
A free copy of The Author Training Manual (a $20 gift), which serves as the text for the course
NEW! Interviews with experts on a variety of pertinent subjects
NEW! An agent review of your book proposal or indie book business plan
You can have 8 WEEKS of intensive LIVE coaching with me as you go through the Author Training Process if you opt for this intimate coaching setting. Plus, you get the agent review and you get access to the publishing professional interviews. Grab your seat fast before they are all filled!
Next dates: Tuesdays from 5-6 p.m. PT/8-9 p.m. ET, September 2-October 21

One Course – Two Options
Registration for the LIVE Course Closes in

Option 1: Author Training 101 Home-Study
Plus

LIVE Coaching

You receive the home-study version of the course plus 8 weeks of group coaching with Nina Amir to support you as you go through the training program (and a free copy of The Author Training Manual). In addition, a literary agent will give you feedback on your book proposal or business plan so you know if your idea is marketable. (Your plan must be no more than 25 pages in length and have no more than 25 pages of manuscript.)
(Registration limited to dates above and space.)

September 2-October 21, 2016
$899 (early bird); $999 after April 30, 2016.

Register Now!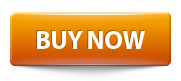 Option 2 – Author Training 101 Home Study
You receive the home-study training program.
(Register any time.)
$99.00
Register Now!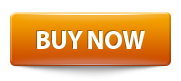 100% Satisfaction Guaranteed!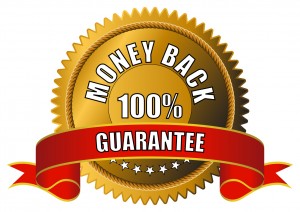 If you aren't 100% satisfied with the home-study version of this course during the first 30 days, your money will be refunded minus the cost of the free book proposal/business plan template ($15). If you register for the live coaching version of the course and feel dissatisfied during the first 14 days, your money will be refunded minus the cost of the free copy of The Author Training Manual (plus shipping) and the free book proposal/business plan template ($15). No refunds after 14 days. Please note that you have lifetime access to the course. That means that if you find you don't have time for the course, get ill or have some other difficulty that prevents you from taking the live course during the period for which you registered, you can return and listen to the live coaching-call recordings and complete the course at any time in the future by accessing the site and the materials housed there.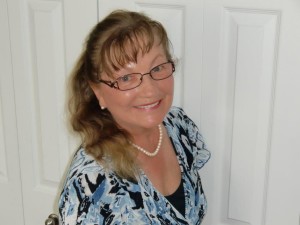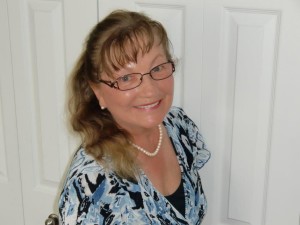 Author Training 101 has given me a step by step plan to do the necessary actions, to become a successful published author. Learning about the Author Training process has given me more confidence to approach agents and editors. I know the information I got from this course will help me to succeed.~ Krystyna Bellamy