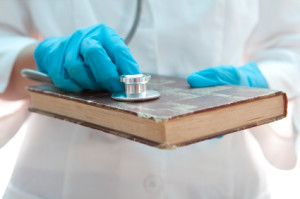 If you think your book may need editing either before you self-publish or submit to an agent or publisher, I can help!
I'm an experienced developmental editor and book doctor, as well as a line editor.  I have a virtual Rolodex of experienced editors, many of whom have worked with small, mid-sized and large NYC publishing houses. I offer:
I can refer you to experienced:
Line Editors/Copy Editors
Proofreaders
Fees
editing (developmental with a little line/copy): $97 per hour
line editing: varies by editor
proofreading: $55 per hour
Estimates given upon request; please send your manuscript as a Microsoft Word attachment to Nina@NinaAmir.com; include a word count, a description of your book, genre, category, any particular concerns you have, and a deadline if you have one.
If I don't specialize in your type of book, I probably have an editor who does. My specialties are how-to, spirituality, body/mind/spirit, human potential, dance, writing, blogging, publishing, social media, but I've edited books on a variety of topics. (Please find a bit more about my credentials below.)
Ghostwriting
Additionally, if you need a ghostwriter, I offer this service as well. Some manuscripts need just small sections ghostwritten as they are edited. If you need your whole manuscript ghostwritten, please contact me at Nina@NinaAmir.com to discuss your project and get a quote.
More often than not, however, I can help you get your manuscript written in a more cost-effective manner than ghostwriting. I can help you speak your book and then edit the resulting transcript. Ask me about this option.
Quick Consults or Strategy Sessions
If you simply want a consult on your manuscript or strategy session to discuss the issues or concerns you have about your book project, I offer this service as well. Often all it takes is an hour on the phone to get you on track. If you need more than that, you might want to consider one of my coaching packages.
About Me
I'm Nina Amir, author of the bestselling How to Blog a Book (First and Second Edition) and The Author Training Manual, both published by Writer's Digest Books. I have nine Amazon bestsellers to my name, and I've had as many as six of my books on the same Amazon Top 100 list (Authorship) at the same time. I am also the author of the forthcoming Creative Visualization for Writers (2016), also by Writer's Digest Books.
Since 2010, I authored three traditionally published books, and I've self-published 17 books in the last ten or twelve years. Plus, I regularly churn out articles for magazines. I've written for over 50 different international and national publications. I am a popular guest bloggers, too, and was a regularly featured on Joel Friedlander's award-winning Thebookdesigner.com and The Future of Ink.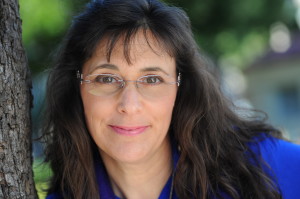 Not only that, I've helped other authors complete their books and publish them successfully. One of my clients self-published and then sold their book to Simon & Schuster (Enlightened Leadership). It was printed verbatim and has gone on to sell over 230,000 copies. Another of my clients won a Writer's Digest award for best self-published inspirational book (Radical Forgiveness). He turned down a traditional publishing deal and sold over 100,000 copies as an indie publisher before selling to Sounds True.
I don't edit a lot of books these days; I'm choosy about those I take on (and the authors I take on). In fact, in recent years I have referred most of the editing to other seasoned editors I know, but I do take on select books myself. But the books I do edit, I edit as if they were my own. (I also edit blog posts.)
With my connections, I can get your content polished up and ready to publish should you choose to hire me or my company, Pure Spirit Creations. We will craft your content into the best book possible.
I'm the founder of the Write Nonfiction in November Challenge, also known as National Nonfiction Writing Month. That means I also know how to write books quickly. I wrote the first draft of How to Blog a Book in five months and the first draft of The Author Training Manual in eight weeks. I can teach you how to do the same!
I've been blogging since 2006. (I have four blogs; I used to have five.) I currently publish four posts per week with an occasional fifth post or guest post thrown in. That means I spend most of my time writing blog posts–when I'm not writing books (or at the same time). I also blog books, and I can teach you how to do this as well.
My Book Publishing Credits:
I have two traditionally published books, How to Blog a Book (Amazon bestseller for three years ), The Author's Training Manual, (Amazon bestseller on and off since its release). My next traditionally published book, Creative Visualization for Writers, will be released in October 2016.
I have self-published a variety of titles, not all of which have been placed on Amazon. Of those that were published on Amazon, seven have made it to the Amazon Top 100 list.
I have 17 self-published books and workbooks:
Authorpreneur:How to Build a Business Around Your Book
The Write Nonfiction NOW! Guide to Writing a Book in 30 Days
The Write Nonfiction NOW! Guide to Writing and Publishing Articles
Blogging Basics: 30 Lessons to Help Writers Create Effective Blogs and Blog Content
The Nonfiction Book Proposal Demystified: An Easy-Schmeasy Guide to Writing a Business Plan for Your Book
How to Evaluate Your Book for Success, A Step-by-Step Workbook for Conceiving a Successful Book Before You Give Birth to It
Using the Internet to Build Your Platform One Article at a Time, 8 Tips for Getting Publicity, Exposure and Expert Status by Providing Free Copy Online
Everyone has a Torah, What's Yours? A Workbook for Turning Life Lessons into Stories Worth Telling
The Priestess Practice: 4 Steps to Creating Sacred Space and Inviting the Divine to Dwell Within It (plus a workbook)
The Kabbalah of Conscious Creation: How to Mystically Manifest Your Physical and Spiritual Desires (plus a workbook)
From Empty Practice to Meaning-Full and Spirit-Full Prayers and Rituals…in Seven Simple Steps
Navigating the Narrow Bridge: 7 Steps for Moving Forward Courageously Even When Life Seems Most Precarious
10 Days and 10 Ways to Return to Your Best Self, A T'Shuvah Tool Bridging Religious Traditions
Get Ready, Aim, Shoot, Hit Your Bull's Eye This Year, A Spiritual Guide to Using the Jewish and Secular New Years to Reset Your Personal, Professional and Spiritual Targets
The Summer Dance Intensive Handbook: How to Choose the Best Program for Your Child and Help Your Dancer Get the Most Out of the Experience
The Inspiration to Creation Coach's Guide to Writing a Nonfiction Book
How to Create and Achieve Your Goals: A Quick Guide to Making this Your Most Productive Year Ever
I have helped 30+ authors with their book manuscripts, including:
Enlightened Leadership by Ed Oakley and Doug Krug (over 230,000 sold; self-published and then sold to Fireside Books)
Radical Forgiveness by Colin Tipping (over 120,000 sold–self-published and then sold to Sounds True)
Faithpreneur by Marquita Miller
Finding Heaven Here by John Robinson (O Books)
Parenting with Love by Bob Lancer
Midlife Crash Course by Gail Feldman (Vantage Point)
No Open Wounds by Robert Bray
Natural Rhythms by Lisa Michaels
Anatomy of a Residential Real Estate Sale by Gerald Potts
Too Close to the Sun by Laureen Diephof
21 Templates that Run Your World by Sue Whilhite
Suitcase Full of Nails by Yvonne Pepin-Wakefield
Want to learn more about me? Click here.