Writing What You Know
with
Marion Roach

Author, Journalist, and Memoir Expert
May 4, 12 PM PT/3 PM ET
Everyone has a story to tell…yes, everyone.
And some people, like you, want to put that story into written form. Maybe you want to write an essay or an article, or you want to author a book. You want to make a positive and meaningful difference in the world with your words–words that share your experiences and truths.
"Write what you know" has been the advice given to millions of newbie nonfiction writers over the years. And this advice continues to hold powerful wisdom. You produce the powerful prose when what you write comes out of your own life experiences.
How do you accomplish your goal of sharing what you know and transforming lives, especially when sharing your personal story in published form feels scary and difficult?
That's what Marion Roach, author, journalist and memoir expert will explain during this month's NFWU event.
During this webinar Marion will teach you:

How to discover what experiences or knowledge to share.

How to choose your publishing platform–publications or books.

How to approach publications.

How to start your memoir.

How to know if your life story is worth sharing.

How to tell your story in the most powerful manner.

How to move through the fear of sharing your life story in a big way.
About This Month's Expert Guest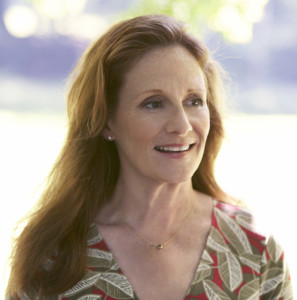 Marion Roach Smith believes that everyone has a story to tell. The author of four books, all of which contain a large degree of memoir, her most recent book is The Memoir Project: A Thoroughly Non-Standardized Text for Writing–And Life, (Grand Central, 2011) an irreverent, quirky, provocative product of the countless memoir classes she has taught for more than a decade. Under the name Marion Roach, she is the author of The Roots of Desire: The Myth, Meaning and Sexual Power of Red Hair, (Bloomsbury, 2005), a wild blend of memoir and history; the co-author with famed forensic pathologist Michael Baden, M.D., of Dead Reckoning (Simon & Schuster, 2001), a hands-on, behind-the-scenes journey into the world of forensic science; and of Another Name for Madness, (Houghton Mifflin, 1985), the first, first-person account of a family's dramatic struggle with Alzheimer's disease. That book was an expansion of an award-winning piece she published in 1983 in The New York Times Magazine. A former staff member of The New York Times, she has written for The New York Times Magazine, Prevention, The Daily News, Vogue, Newsday, Good Housekeeping, Martha Stewart Living, Discover and The Los Angeles Times. A former commentator on National Public Radio's All Things Considered, until recently she had a talk show on Martha Stewart Living Radio, Sirius/XM 110.
Marion serves on the board of trustees of St. Lawrence University, the advisory committee of North Country Public Radio, and as a friend of The New York State Writers Institute.
Recent awards include Author of the Year Award (2005) from the Albany Public Library, and Outstanding Patriotic Reporting and American Heritage Award from the Mary Torr Chapter of the National Society of the Daughters of the American Revolution (2006).
Marion is married to Rex Smith, Vice President and Editor of the Times Union. They are the proud parents of a daughter.
This is a NFWU members-only event. Not a NFWU member yet? Join today!

Start your NFWU membership now and gain immediate access to 2+ year's of educational event and coaching session recordings—and all upcoming members-only events. In addition to the massive archive,

when you join the NFWU you

gain access to numerous bonus ebooks and courses, including two NEW bonuses:

How to Write a Short Book FAST! Home Study Course and High Performance Writer Home Study Course.
Join the NFWU for the incredible price of just $29.99 each month or $299 annually (a 20% reduction–two months free!)—and never pay more! To learn more about the benefits of membership, click here.
Option 1 – Monthly Membership – $29.99

Option 2 – Annual Membership – $299

About the Nonfiction Writers' University
The Nonfiction Writers' University (NFWU) is a community for nonfiction writers and authors (both aspiring and published) to connect, exchange ideas, and further their careers. The program provides educational resources to support members' growth as nonfiction writers and authors.