Are you tired of saying you plan on writing a book?
Did you know that 81% of the American population are right there with you—with a book still in their heads. You can become one of the 2% who have actually gotten the book out of their heads and onto paper.
More ways exist today to become an author than ever before.
You can:
write a full-length book
blog a book
book a blog
write an ebook
write a booklet
create a PDF
give away a book
self-publish
find a traditional publisher
mix and match
If you want to be part of the 2% and become an author, call me (408-353-1943) or email me right now at namir@copywrightcommunications.com.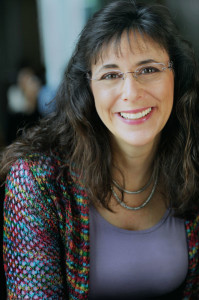 Nina Amir—Inspiration to Creation Coach, helps you Achieve More Inspired results.
"Today, a great idea and good writing are not enough to make you a nonfiction author. But I can help you change your title from aspiring nonfiction author to published nonfiction author. Better yet, I'd like to help you change it to successful published nonfiction author."
What will results can achieve when you work with me?
You can:
Get your book written
Build author platform
Create a career as a writer and author
Produce the documents, a book proposal, agents and publishers want
Get your manuscript print ready
Develop the habits necessary to become an author
Combine your passion and purpose into publishable or published products
Become the business partner publishers desire
Learn the mindset necessary to succeed as a blogger or author
Tap into the source of your highest potential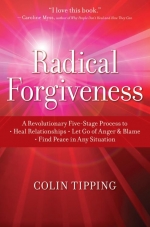 "Nina is one of those editors who can improve what you have written without losing any of the essence.  I came to trust her so much that I would not even go back to my original to check it.  Sales of the book she helped me publish in 1997 have reached around 150,000 worldwide and are still rising. Good editing sells books! I highly recommend her work." ~
Colin Tipping
, author
Radical Forgiveness, Making Room for the Miracle
Why Hire Me Rather Than Someone Else a Your Coach (or Editor)
There are lots of great editors and coaches to choose from. Why choose me? Let me tell you a bit more about myself and the work I do.
I help writers, bloggers and entrepreneurs, as well as all sorts of people who are passionate about particular subjects or feel they have a purpose to accomplish, become authors. In many cases I help them do this fast by producing short books, by blogging a book, booking a blog, or by repurposing content. In lots of other cases, I help them do this the traditional way—by writing a full-length book manuscript. I also help many writers (or non-writers) evaluate the marketability of their ideas from start to finish: from the time the light bulb goes off in their heads until the manuscript is ready to go to a design team or to a literary agent or publisher (including the book proposal), making sure the light shines so brightly through the manuscript that the finished book becomes a beacon to readers as well as to publishers.
I work with aspiring and published authors to help them develop the skills and mindset necessary to succeed. There's so much to do to become an author—it's not just about writing a good book anymore. Writer's must be good business people, social networkers, bloggers, promoters… And usually they don't want to do any of these things. They just want to write. I help writers become authors not just by finding ways to actually get their books written—becoming part of the 2% of American's who actually write the book in their heads rather than the 81% who simply say they have a book in their heads they want to write—but by finding ways to give them an author attitude they need to persevere and succeed—to achieve the results they want.
I love helping people bring their passion into the form of a publishable product, especially if this fulfills their purpose in some way. It's my passion. It inspires me. And I love inspiring others to create something that will help, educate, and inspire others through written words. I also love helping aspiring authors become published authors. Why? Because that was my dream since I was a young child, too.
If I can help you achieve your goal and the results you want as a writer, an author, a business person, or a blogger, please let me be of service. Let me share what I know, what I have learned on my path to becoming a published author, with you.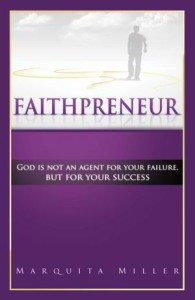 "Nina is an excellent coach that gets results! The final product started with Nina! I'm grateful for every phone call, text, FB post, and homework assignment. Her coaching produces fruit! I know my book would still be a item on my to-do list without an awesome coach like Nina."~
Marquita Miller
, author
Faithpreneur: God Is Not an Agent for Your Failure, But for Your Success
Still want to know more?
I have traditionally published two books, How to Blog a Book, an Amazon bestseller for since it's release by Writer's Digest Books in May 2012, and The Author Training Manual which will be released by Writer's Digest Books in February 2014.
I have self-published 12 books and workbooks. Some are available on Amazon. Some are only available through Pure Spirit Creations. They include:
How to Evaluate Your Book for Success, A Step-by-Step Workbook for Conceiving a Successful Book Before You Give Birth to It
Using the Internet to Build Your Platform One Article at a Time, 8 Tips for Getting Publicity, Exposure and Expert Status by Providing Free Copy Online
Everyone has a Torah, What's Yours? A Workbook for Turning Life Lessons into Stories Worth Telling
The Priestess Practice: 4 Steps to Creating Sacred Space and Inviting the Divine to Dwell Within It (plus a workbook)
The Kabbalah of Conscious Creation: How to Mystically Manifest Your Physical and Spiritual Desires (plus a workbook)
From Empty Practice to Meaning-Full and Spirit-Full Prayers and Rituals…in Seven Simple Steps 
Navigating the Narrow Bridge: 7 Steps for Moving Forward Courageously Even When Life Seems Most Precarious
10 Days and 10 Ways to Return to Your Best Self, A T'Shuvah Tool Bridging Religious Traditions
Get Ready, Aim, Shoot, Hit Your Bull's Eye This Year, A Spiritual Guide to Using the Jewish and Secular New Years to Reset Your Personal, Professional and Spiritual Targets
The Summer Dance Intensive Handbook: How to Choose the Best Program for Your Child and Help Your Dancer Get the Most Out of the Experience
I have helped 30+ different authors with their book manuscripts. Here are 11 off the top of my head:
Enlightened Leadership by Ed Oakley and Doug Krug (Over 230,00 sold–Fireside Books)
Radical Forgiveness by Colin Tipping (Over 120,000 sold–self-published and then sold to Sounds True)
Faithpreneur by Marquita Miller
Finding Heaven Here by John Robinson (O Books)
Parenting with Love by Bob Lancer
Midlife Crash Course by Gail Feldman
No Open Wounds by Robert Bray
Natural Rhythms by Lisa Michaels
Anatomy of a Residential Real Estate Sale by Gerald Potts
Too Close to the Sun by Laureen Diephof
21 Templates that Run Your World by Sue Whilhite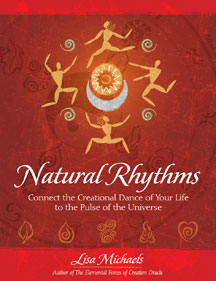 "Nina's capacities as an editor assisted me in fully giving life to my ideas. Her ability to strengthen my writing voice and weave together my thoughts into a more cohesive whole made a tremendous difference in the quality of my book.
~
Lisa Michaels
, founding director of Natural Rhythms Institute,
Natural Rhythms: Connect the Creational Dance of Your Life to the Pulse of the Universe