Prepare to Author Change—
in Your Life and Readers' Lives

Only 8 spots available…really! This is a small-group retreat in which you will have ample opportunity to work one-on-one with Nina Amir on your personal issues and your book idea.
Do you want to write a book that inspires readers to become the change you want to see in the world?

Do you want to find out how to get yourself to finally write that book in your head and do what it takes to succeed in the ever-more-competitive world of publishing?
Now IS the best time to be an author…
if you have the right attitude, beliefs, visions, and tools.
It takes more than a good idea to transform yourself from aspiring author to successful published author…
or to author change in your life or in other people's lives.
Spend 2 nights and 2 days in N. CA at the beautiful Ratna Ling retreat center and prepare to become a successful author and change agent. Nina Amir will lead just 8 writers in a variety of meditations and written individual and group exercises meant to help you enter the New Year (and the program) ready to write your book and to inspire change.
Explore why you want to become an author or author change.
Explore what stops you from writing.
Determine if you have an Author Attitude and how to achieve one.
Create a vision map of the impact you want your book to have in the world and in your life.
Write a "successful author" vision for the New Year.
Mindmap your book.
Hone your book idea.
Create your book's structure so you are ready to begin writing (and possibly even start).
Find your purpose and your book's purpose.
Enjoy walks in the beautiful surroundings, fabulous vegetarian meals, meditation periods, and first-class accommodations as you prepare to write your book.
This is not your average writing retreat.
This retreat is not about getting your writing done. You won't spend most of the time writing, although you will have plenty of time to write. It's about preparing to succeed as a writer and preparing to write your book. Most aspiring authors never prepare, thus they continue to aspire. Many never realize why they don't get their books written or why they fail rather than succeed even if they do publish a book.
Come to this retreat ready to do the INNER WORK necessary to change your thoughts, beliefs, actions, and results.
Come to this retreat ready to change your attitude.
Leave this retreat ready to succeed as an author.
Leave this retreat prepared to write your book and achieve the results you desire.
This retreat is open to all aspiring or published nonfiction authors, but it takes place prior to the start of the Author of Change Transformational Coaching Program and those enrolled are encourage to register while space is available. There will be a special time set aside for those enrolled in the program to meet.
Please take the time to explore the Ratna Ling website: www.ratnaling.org
Date: December 13-15
Check in is 3 PM Friday. We conclude at noon Sunday right after brunch.
Cost: $599 Early Bird (through October 31); $649 Full Price

Cost includes all sessions, yoga classes, shared cabin lodging, all meals and use of the grounds.
Accommodations: Shared modern, two-bedroom, one-bath cabins. Find out more: http://ratnaling.org/cottages/
Directions: http://ratnaling.org/driving-directions/
Registration opens 9/19/13 To be put on a waiting list, email nina@ninaamir.com
Early-Bird Registration:

$599

Early Bird (through November 11)
Sign up Now!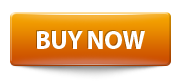 Full-Price Registration:

$649
Sign up Now!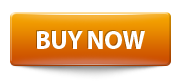 Tentative Schedule
Friday before dinner: Introductions (Who are you, what book do you want to write, what stops you from becoming an author?)
Friday after dinner: How to move through your blocks to becoming a published and successful author
Saturday morning: Mindmap your book and create a table of contents
Saturday afternoon: Write your chapter-by-chapter synopsis
Saturday night: Create your vision of success
Sunday morning: How to maintain your Author Attitude
As you can see, this will be a busy working weekend. Plan for long days so you can still take time for a walk to the beach, to journal, or to take a yoga class, if you want. However, if you've been wanting to push through your "stuff" and get to a place where you are ready to write that book…this is the retreat for you. It may not be the most relaxing retreat, but it will get you away from your day-to-day distractions and provide you with the time and tools to go back home and write your book. You'll definitely leave with more than you expected.
Want to take part in the Author of Change Transformational Coaching Program?
Click here.