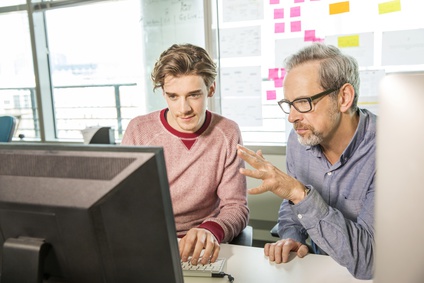 Surprisingly, the majority of aspiring authors have little or no author training. It's no wonder that many of the people who want to pursue their love of writing by producing a manuscript and publishing it are ill equipped for this "job."
If you decided to become an artist, you'd likely take some art classes. If you chose to become a Realtor, you'd study real estate and get licensed. If you wanted to take up a trade, like carpentry, you might apprentice with a skilled carpenter. So why wouldn't you seek training if your next career move involved becoming an author?
It makes no sense.
In fact, all wanna-be authors need training for their new careers in publishing. The following eight reasons explain why I believe this to be true.
If you are an aspiring author, you need training because:
1. Becoming an author takes more than writing skill.
Yes, writing skill helps, but even people who can't write well or at all become authors. (They hire ghost writers or editors.) To become a successful author, you have to produce manuscripts that target a market and provide a unique and necessary addition to a bookstore category. You also must have a big-picture view of the book, so you develop the content in a manner that makes sense and provides the most value to potential readers. Not everyone knows how to do these things without some training or education.
2. You need writing skill.
You do, indeed, need writing skill if you want to write your book and make a career out of writing and authorship. If you don't have that skill naturally, you need to learn it and hone it. Writing is a craft. It's an art form. It takes training and practice.
3. Becoming an author takes more than a book idea.
Of course, you need book ideas, but not just any ideas or ideas you and your friends and family consider "good" ideas. You need marketable ideas. Publishers only purchase book ideas they think have potential to sell well. If you self-publish, you want to follow their lead. Therefore, you must craft book ideas that target a market and are unique and necessary in a bookstore category and then develop a book structure that reflects these facts. With the proper training, you can evaluate your book ideas in the same manner as a publisher.
4. Publishing is a business.
Too many aspiring authors forget or don't realize that publishing is the business of producing and distributing books. To succeed in any business, you must understand all aspects of it.
For example, you must realize that if you want a traditional book publishing deal, you have to pitch your idea to a publishing house in the same way an entrepreneur pitches a business idea to a venture capital company. In fact, you are asking the publisher to financially back your product and help bring it to market. In turn, the publisher seeks a good business partner as well as a viable product.
If you self-publish, you open a publishing company. And you run it.
It makes sense, therefore, that you might want to learn the ins and outs of publishing, including how to produce books, which books end up in bookstores, how to develop a business plan for a book, and what type of publishing team you need to help your business run (no matter how you publish). This requires training.
5. Traditional publishing has its own etiquette and protocols.
If you choose to seek a traditional publishing contract, you need to know how to write a book proposal and query letter. You need to understand how to work with an agent. You must educate yourself in rights and royalties and agency percentages. And you need to know who to contact, when to get in touch with them, and how to do so.
For example, it's improper etiquette to call an agent to introduce yourself; you send a query letter. You don't send a query letter to an agent or acquisitions editor unless you have a book proposal and sample chapters (or a manuscript) ready. And you only contact small, not midsized or large, publishing houses as an unagented writer.
Publishing professionals expect you to follow these protocols, and, if you don't, they won't see you as professional. The trained author understands this and has developed the skills to accomplish the necessary tasks and behave in the appropriate manner given industry expectations and mores.
6. Self-publishing requires certain skills.
If you choose to self-publish your book, you not only become a writer and author, you become the acquisitions editor and publisher of your publishing company. That means you must have the ability to evaluate the marketability of your book ideas, determine if the book will bring in a profit, judge the effectiveness of your marketing plan, and put together a skilled team of editors, designers, and people who will help you publish the book and promote it.
If you don't know how to run a business or manage projects or teams, you need training in these skills—as well as in all the big and small aspects of publishing book.
7. It takes more than a published book to create a livelihood from authorship.
The majority of authors can't live on the income from their book sales. Therefore, they must learn how to monetize or leverage their content. Training helps you develop the skills to produce products and services related to your book, such as speaking, coaching and consulting, or developing courses, webinars, teleseminars, or membership sites.
Running this type of business takes additional training, especially if you know nothing about business—or one that lives on the Internet.
8. Training equips you for success.
Leaders in every industry report the same thing: Training equips them for success. The most successful people learn on and off the job. They spend hours honing their craft and educating themselves so they can excel at what they do.
Successful authorship requires no less.
Recently, someone asked me how much time I spent watching educational videos, taking courses, and focusing my attention on self-improvement rather than writing. I explained that, just like last year, I set a goal this year to learn something new every week and to complete a course every month. (I have many courses I've purchased and never finished—or started.) I told him I try to watch a video or work on a course at lunchtime, at the gym or while walking, or in the evening or morning. I fit in new "training" whenever possible, and this means I spend at least a few hours per week on my continued education and the honing of my skills.
It is enormously important to receive coaching, training, and education at all points on your journey to authorship. Consider becoming an author a lost craft, and hone that craft by getting the author training you need.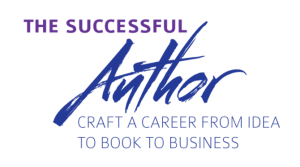 You want to write a book.
You want writing to become your career and livelihood.
You need Author Training…
but not just any Author Training.
You need my 6-month premium Author-Training program, The Successful Author: Craft a Career from Idea to Brand to Business.
During this program you
develop a detailed career plan
as you
craft a marketable book idea, write a salable book with bestseller potential, develop a platform and promotion plan,
and
discover ways to build a business around your book.
Plus you get both
group and one-on-one coaching…
and tons of
bonus training
!
The Successful Author is the most comprehensive Author-Training program available. Based on time-tested industry strategies and principles, this premium coaching program is for any serious writer who wants to fulfill the dream of having their books published and read and making a living from their words.
Unlike other become-an-author programs, this one contains no hype and no gimmicks. It's the effective and complete Author Training you need to become a successful author.ou
To learn more and register, click here.
Gain access to my FREE Successful Author video series when you click here.
Photo courtesy of corbis_fancy|Fotolia.com