For the last year or more, I've focused on the many ways I can use and monetize the power of one small plugin that allows me to turn my blogs into a membership site and to offer a variety of different members-only content. (I spoke about it in this short video.) This is how I am building a business around my books and my blogs.
So, I'm very excited today, on Day 29 of National Nonfiction Writing Month (NaNonFiWriMo) to have Kathleen Craig, an expert at creating membership sites, tell you how you can do the same. If at this point in the month you are feeling overwhelmed, take a deep breath; you can get help setting up a membership site if you feel the need, but once it's up and running, it's not that hard to manage—especially if you know how to blog. And there are just so many things you can do once you have the software installed!
How to Build a Business Around Your Blog Using Membership Sites
By Kathleen Craig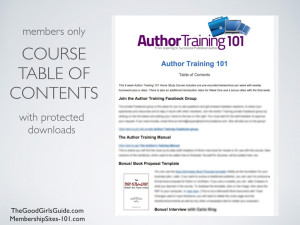 If you are a writer and a blogger, you can build a business around your book using one of the hottest—and most effective—blogging features around: a membership site. You are already publishing blog posts, writing articles, sharing content, and a membership site allows you to take this to the next level—monetization.
However, you might be wondering, "What's a membership site going to do for me that isn't just making my life more complicated? How will it actually help me meet my goals and build my business?"
Your blog or your web site can work together with a membership site to help you sell your products (including books) and services, courses and memberships– and still keep your focus on your writing.
The important key to membership sites is that they let you set sell access to your password protected content. You can choose to let someone have free access to some of your content, such as to your regular blog posts, or you can sell access to specific content. This becomes possible because each "member" has his or her own password.
Marketing Books and Ebooks with Membership Sites
With a Premise membership site—or any type of membership site you choose to have (other plugins can be used to create a membership site), when people join the site they are placed on a specific segment of your email list. They also are signed up as "members." They get a login and password.
And this is their key to your insider only content.
For Insiders Only
You now can send them links to password protected content. How does that help you? You can start sending them regular emails that give them access to content that isn't for everyone—not just blog posts you are publishing but something special for insiders only. You can link back to share content, a download, audio, video, with those insiders. And they have to log in to see that content.
Now you have a great opportunity to be truly helpful to your insiders.
And Premise keeps track of passwords, billing and granting access according to what someone buys.
Here's the short version: You can sell online classes, services and products using membership site software. (This is just a simple WordPress plugin.) This means you can have a sales page with a "buy now" button, take money and give site access to your buyers so they can read members-only pages. It also means you can lock out non-members.
All the while, you keep your focus on writing great content for members and non-members.
How to Use Membership Sites for Your Book Business
1. Bonus Content for eBook Buyers
Let's say that you are selling a book or an eBook, and you have some bonus content you can offer to buyers.
You don't just want to sell them your book, have them go off and enjoy it, be glad they read it, but maybe never hear from them again. You want to give them a reason to come back to your web site and to get more involved with you and maybe to be interested in the next ebook you write. Possibly you want them to be interested in a course you are going to teach on that topic. You certainly want to learn about what they need and want, that you can help with.
Put that web site page address in your ebook, and invite them to sign up for password-protected members-only weekly downloads of some great related content.
Each week, you can give them useful new content. Now you are not just selling a single ebook to someone; you are giving yourself a chance to build a relationship with them around that content.
This access can be free or paid. There are advantages to you and your members in both cases, and there are a lot of ways you can use the membership site to promote your book, to gain an interested audience, to build your list, and to make money.
2. A Course on Your Book Topic
You could teach a class related to your book using webinars or teleseminars and post a recording of each session on your blog along with any handouts or worksheets.  Only your students can log to the class pages, but they can visit and watch the replay as often as they like.
It is an invaluable resource to create a course and have it sitting on your website ready to be sold again, to be shared with new people over and over.
In a way, this is like having your back inventory as an author still on sale in the bookstore. Instead of it being in a bookstore, it is on your website that you own; you have control of the content, you receive the money, you give access, and you are the one who builds up the relationship with your interested audience.
3. Coaching on Your Book Topic
You can also sell individual or group coaching related to your book topic. You can take payments using the membership site software, and you can make members-only pages available for your clients to download any worksheets or notes.
Keep Your Focus and Build Your Business
A membership site can help you attract your readers now and give them plenty of reasons to keep coming back.  And you can be busy writing, focusing on your core work. As you should be. Publishing books and blogging combined with a membership site provides a path you can successfully follow to get from "writing content," to actually "making money" from your blog or your book.
About the Author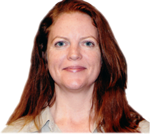 Kathleen Craig distills her Silicon Valley experience building online communities and shipping useful products into practical help for you and your very small business. www.thegoodgirlsguide.com