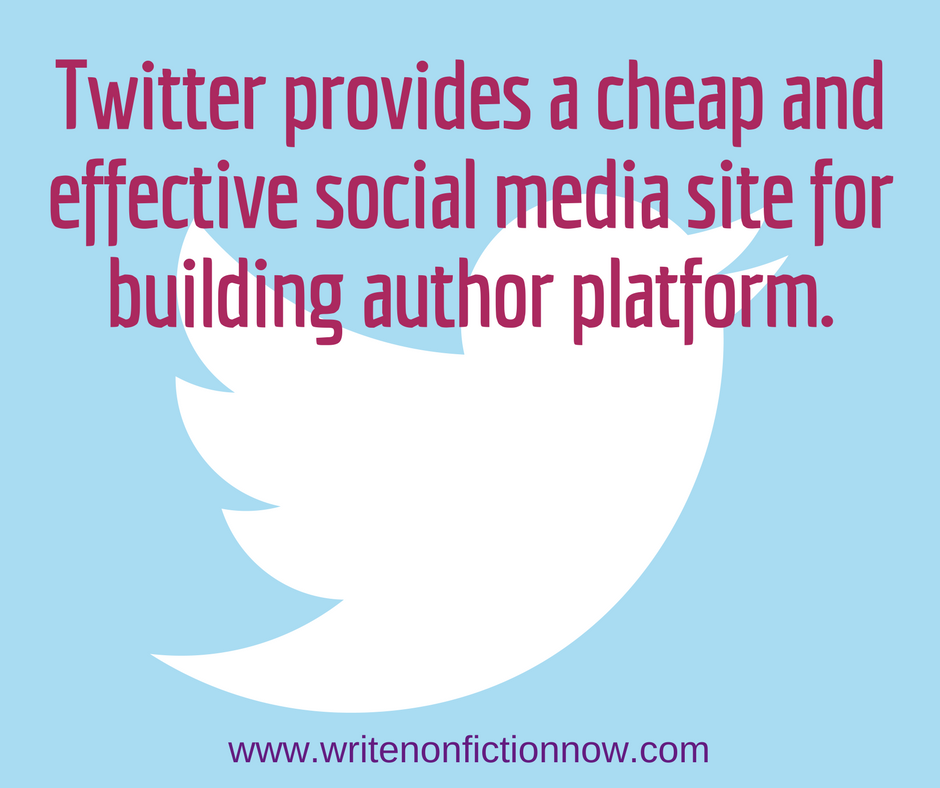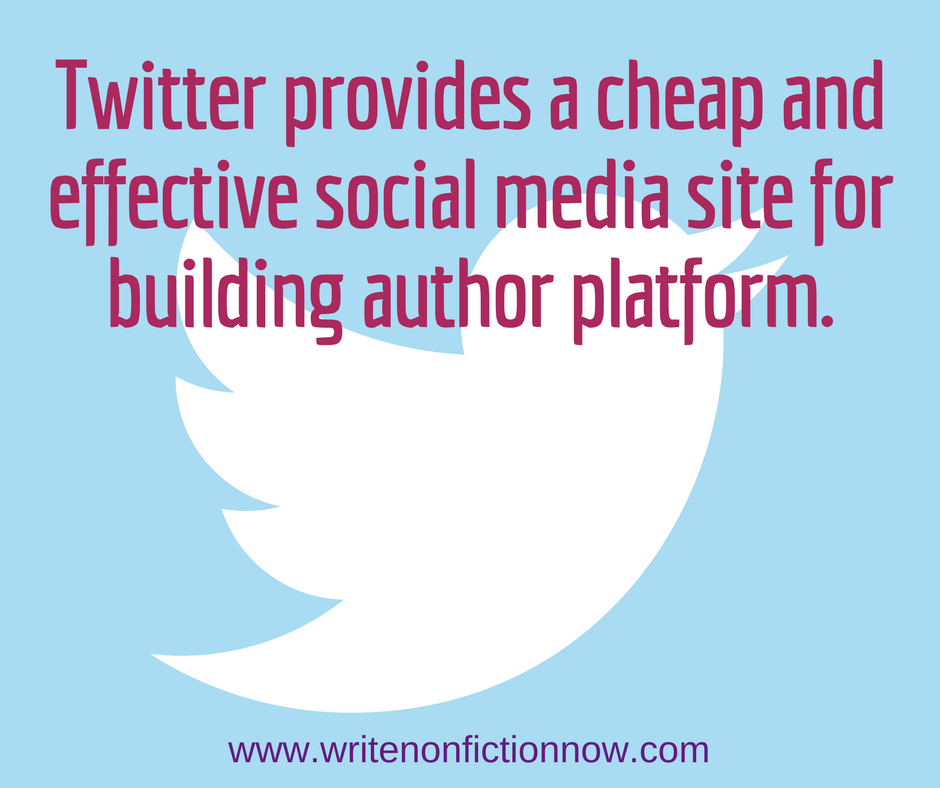 Many aspiring authors don't want to build author platform…especially not on social media sites. Even more writers don't think Twitter will prove useful, so they avoid it. That's a mistake in most cases. Today, author Cathy Turney explains why you should use Twitter when building your platform and how to do so quickly, effectively, and inexpensively.
Got platform? Whether you want to publish traditionally or independently, you need to know what YOU are going to do to help get eyeballs on your writing. And social media sites provide sone of the best tools to build platform, which means get readers.
I am a self-proclaimed Luddite, but I overcame my aversion to Twitter and built a following of over 20,000 in 5 to 10 minutes a day—not following the instructions of left-brain techies! As a right-brain person, I just could not understand them.
Here are a few tips to help you overcome your resistance to the number one (and least expensive) social media platform for getting your words out to a targeted audience of thousands.
Tip #1: Banner Content
To get followers, we're told to "engage" and follow, follow, follow others. But how do you do that? The first step is to create an appealing banner, aka header, for your Twitter page with images that make it look interesting and uplifting. That will significantly increase your odds of being followed back because many folks won't follow you back just to be nice.
Unruffle those feathers! You do not need to create the banner yourself. There are several services that will do that for you for about $25, and the result will fit Twitter's size parameters. (I used Fiverr.com.) If you've authored a book, include an image of it in the banner. Don't worry, though, if you don't have a book; it won't be conspicuous by its absence. Just tell the designer that you want some graphics to indicate that you write.
In my instructions to the person I hired at Fiverr, I said I need a colorful, upbeat Twitter banner that would attract book lovers, business people, and those wanting positive, inspiring quotes. The more avocations or interests you display in your banner, the more diverse a follower base you'll attract. If you need ideas, look up other authors' Twitter pages, and see what they did.
Tip #2: Easily Target Those Who Want to Hear What You Have to Say
Many people will follow you back simply because they like your Twitter banner. But the key to exponentially bettering the odds is to target people who share your interests. If I want to promote my real estate book, I simply do a hashtag search on Twitter for "real estate" and get thousands of people who recently tweeted about real estate. I follow the first several hundred, and in a matter of minutes, I've invited them to follow me back. On a typical day, this yields 30 to 100 follow backs.
Tip #3: Choose a Memorable Handle
When I tell other writers to choose a memorable handle I mean one that is easy to remember and identify (vs. too clever). On Twitter, you have two names. First is your real name—the one your parents gave you (or which you changed to your liking). Twitter asks for this when you set up your account. But…they limit you to 20 characters. (I'm sure that future parents will keep that in mind when they give birth.) So if your real name is longer than 20 characters, you'll need to shorten it without disguising it so much that people can't find you.
Your other name is your "handle" which begins with an @ and is also known as your "username." Your handle can be up to 15 characters, not including the @ sign. Here's where you can be creative, but I caution you still to try to make it easy to identify you.
If you want to change your handle or account name later, you can do it at any time and still keep all your followers.
Tip #4: Make it Fun and Interesting
Using Twitter can be fun and interesting. The site is a quick way to stay up-to-the-minute on world events. Something exciting at the United Nations? Just search #United Nations, and you'll hear about it firsthand. Couldn't attend the Writers Digest Conference? If you had searched "Writers Digest Conference" (without even adding a hashtag), you'd have found several streams where presenters and attendees were recording highlights.
Here's a bonus benefit: knowing Twitter makes you look cool to anyone under 40. At a recent family get-together, my step son's eyes unglazed when I mentioned that I had (on that date) 15,000 followers. Even the friend he brought along stopped texting his girlfriend and engaged me in conversation. Common ground…at last.
Tip #5: Don't be Stumped about What to Say
To be deemed follow-worthy by large numbers, you also need to tweet regularly—to inspire, support and engage. Yikes! Who has time to do that, plus write the great American novel or go-to nonfiction book? I use a program called Social Jukebox which automatically posts quotes and images so wonderful that they even inspire me! It only costs a few dollars each month. The posts are so great I've even been followed by babies!
If you'd like more tips and lots of screenshots to show (not just tell) you how to grow your platform on Twitter, "Look Inside" my book, Get 10,000+ Twitter Followers—Easily, Quickly, Ethically on Amazon.
How did you build your Twitter following?

About the Author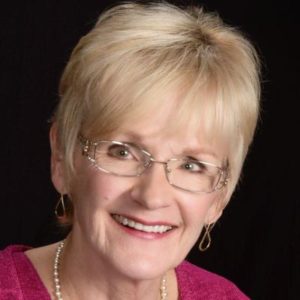 Cathy Turney is the author of Get 10,000+ Twitter Followers—Easily, Quickly, Ethically, available on Amazon. Her humorous tell-all about the real estate sales industry (Laugh Your Way to Real Estate Sales Success), won the American Business Association Stevie Award for Best Business Book of the Year 2015. She is a contributor to Huffington Post, tweets at @CathyTurneyLafs and blogs at www.CathyTurneyWrites.com