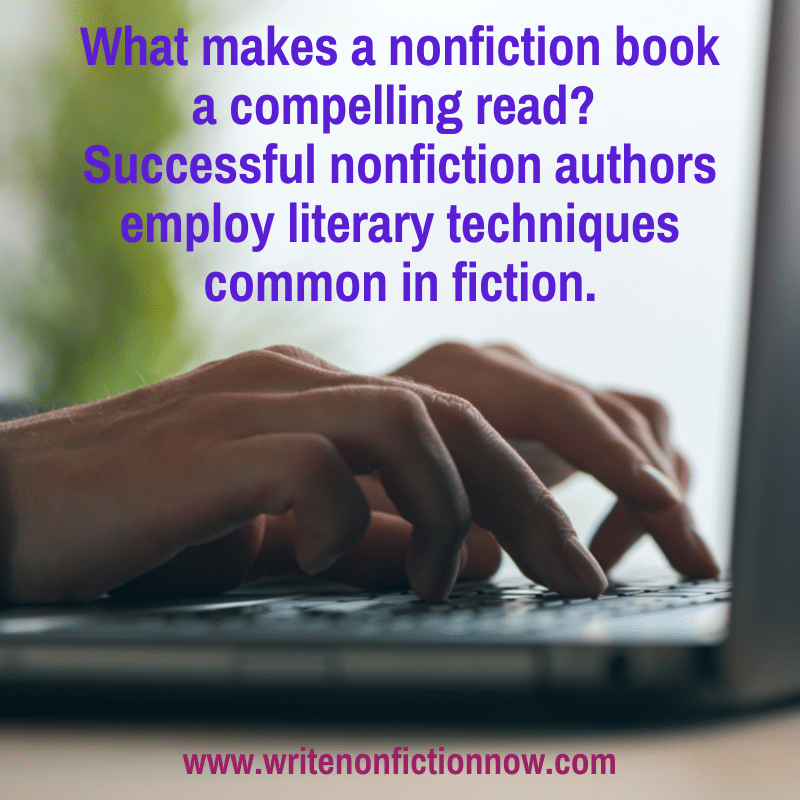 Most nonfiction writers don't employ fiction techniques. It's no wonder sometimes their writing is judged as dry or boring. Today writing teacher and
New York Times
bestselling author
Jerry Jenkins
(
@JerryBJenkins
) explains how to write nonfiction as if you were a novelist.
Our job as writers—whether we write fiction or nonfiction—is to tell a story so compelling that readers are riveted from the get-go.
Regardless of your genre, readers want to be educated, entertained, and emotionally moved.
The job can be daunting, even for veteran writers. I should know—I've written 200 books (a third of them nonfiction), including 21 New York Times bestsellers.
Nonfiction writers like Rick Bragg make it look easy. His bestselling memoir, All Over but the Shoutin', is every bit as riveting as a classic novel. Some writers make me want to emulate them. Bragg makes me want to surrender.
Truman Capote's In Cold Blood made me forget I was reading. I was there.
What's the secret? What makes nonfiction books like these stand above the rest?
Successful nonfiction authors employ literary techniques common in fiction.
Let's look at several that'll help breathe new life into your own nonfiction.
6 Fiction Techniques You To Use When Writing Nonfiction
1. Theme
Without a deeper meaning, a reason for being, a nonfiction book is just a shell of what it could be.
Your theme, in essence, your Why, answers this question: "What does this mean?"
Don't confuse subject and theme. Your subject may be general—like marriage. Your theme should be deeper, more internal, and personal—like forgiveness.
Theme isn't always obvious. Know your Why, and you'll know your theme. For example, if you're showing how hope survives amidst tragedy, your theme—the resilience of the human spirit—will emerge.
Nonfiction theme examples:
Tuesdays with Morrie

by Mitch Albom: accepting mortality clarifies life's priorities

Walden

by Henry David Thoreau: the value of simple living

Anne Frank's Diary of a Young Girl: living at risk for the sake of others

Bird by Bird

by Ann Lamott: the interconnectedness of writing and life

I Know Why the Caged Bird Sings

by Maya Angelou: racism and self-acceptance
2. Story Structure
Build your nonfiction book on a solid foundation. Its structure determines how effectively you create drama, intrigue, and tension, all designed to grab readers from the start and keep them with you.
Every book, even nonfiction, should contain:
Theme

Characters (real people, of course)

Setting

Point of View

A Story

Conflict

Resolution
Here's bestselling novelist Dean Koontz's suggested Classic Story Structure, which I've adapted for nonfiction in parentheses.
Plunge your main character into terrible trouble as soon as possible.

(Establish your Why and introduce conflict.)

Everything your character does to make things better only makes them worse.

(Clarify the obstacles. Offer solutions for what stands in the way. Promise what your book plans to deliver.)

The situation appears hopeless.

(Explain the ramifications of failure.)

Finally, your hero succeeds against all odds.

(Deliver reader a takeaway. Pay off your setups, fulfill any promises, tie up loose ends.)
3. Dialogue
Effective nonfiction employs anecdotes, stories, and conversations. Riveting dialogue breaks up the narrative summary and allows your theme to emerge.
Don't be afraid to use dialogue in nonfiction. Readers love stories and examples.
4. Show, Don't Tell
Instead of spoon-feeding readers every detail, engage the theater of their minds, giving them a role in the reading experience. Let them deduce what's going on.
Showing uses the senses to allow readers to paint pictures in their own minds.
Rather than writing, "It was cold," show someone hunching their shoulders against the wind.
If the subject of one of your anecdotes is angry, describe their face flushing, throat tightening, voice rising, fist slamming.
Anton Chekhov said, "Don't tell me the moon is shining; show me the glint of light on broken glass."
5. Voice
 Voice is your personality on the page, your character, your passion, your emotion.
It's You.
Your unique voice sets the tone for your book and conveys your message as only you can.
Don't show off your vocabulary or use flowery turns of phrases; that only draws attention to your writing instead of your point.
6. Conflict
When a fiction scene falls flat, it's often because characters are being too nice and agreeable. Conflict is the engine of fiction, and it's crucial in nonfiction as well. Conflict results in the tension necessary to keep readers turning the pages.
Readers love it.
My wife Dianna and I recently celebrated our 50th wedding anniversary and agree on almost everything. In life, that's a gift. On the page? Boring.
Conflict doesn't have to mean confrontation, though that works, too. But it can take the form of anything that needs to be overcome—fear, nature, physical handicap, any opposing force or obstacle. Without something to overcome, even nonfiction falls flat.
Read Fiction and Nonfiction

To become more proficient at using fiction techniques in writing nonfiction, you must become an avid reader of both.
Read widely. Learn what works and what doesn't. Then put what you learn to use on your nonfiction writing projects.
Do you use fiction techniques when writing nonfiction? Tell me in a comment below. (And if you found this post helpful, please share it with other writers!)
About the Author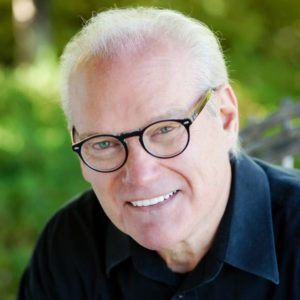 Author of nearly 200 books with sales of over 70 million copies, including the best-selling Left Behind series, Jerry B. Jenkins is former vice president for publishing and former chairman of the board of trustees for the Moody Bible Institute of Chicago.
Jerry's writing has appeared in Time, Reader's Digest, Parade, Guideposts, and dozens of Christian periodicals. Twenty-one of his books have reached The New York Times bestseller list (seven debuting number one).
Jerry owns the Jerry Jenkins Writers Guild, through which he trains writers online at JerryJenkins.com.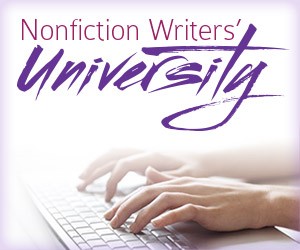 Would you like to write and publish nonfiction work, like articles, blog posts, books, or reports…and become a successful author? Join the Nonfiction Writers' University. Get the basic education you need and the Author Coaching to help you succeed as a nonfiction writer. Enjoy a 30-day trial membership for only $1. If you've felt the desire to get coached and be supported as you pursue authorship, this program is for you. Participate in monthly group Author Coaching sessions and gain access to an extensive archive of writing and publishing resources.
Picture courtesy of ammentorp.