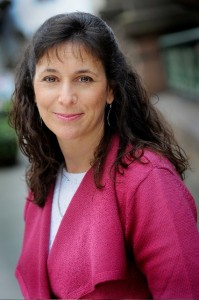 Nina Amir is a seasoned journalist, nonfiction editor, author, consultant, and writing coach and publishing mentor with more than 30 years of experience in the publishing field as well as the founder of Write Nonfiction in November, a blog and writing challenge. Currently, she also serves as the national Jewish Issue Examiner and a staff writer at Grocery Headquarters magazine. She also is a popular speaker on topics related to publishing and writing. For more information, about her work or services, visit CopyWright Communications.
Amir holds a BA in magazine journalism from Syracuse University's S.I Newhouse School of Public Communication with a concentration in psychology. An award winning journalist, she has edited or written for more than 45 local, national and international magazines, newspapers, e-zines, and newsletters on a full-time or freelance basis producing hundreds of articles. Her essays have been published in five anthologies and can be found in numerous e-zines and Internet article directories.
She also has a proven track record as a book editor; one of Amir's client's books (Enlightened Leadership) was self-published and then purchased and re-released verbatim by Simon & Schuster (Fireside) and another (Radical Forgiveness) won the 1998 Writer's Digest Self-Published Book Award (Inspirational category), received a contract from William Morrow but remained self-published and went on to sell over 115,000 copies; recently Radical Forgiveness was purchased by Sounds True. Another of her client's books (Finding Heaven Here) recently was purchased by O-Books, a fast-growing British publisher. Her clients' proposals regularly get them contracts with agents as well.
As a publishing mentor, Amir teaches workshops, teleseminars and classes on how to get published. She also speaks to organizations, writing groups and at conferences on topics related to writing, getting published, building platform, and realizing the dream of becoming a published author. She works with individual aspiring authors not only on their manuscripts but on staying inspired as they maneuve their way through the sometimes long and arduous path to becoming published.
In addition, Amir is an inspirational speaker, spiritual and conscious creation coach, teacher, and the regular holiday and spirituality expert on Conversations with Mrs. Claus, a weekly podcast heard in more than 90 countries and downloaded by 110,000 listeners per month (www.thefamilyyak.com). Through her writing and speaking, Amir offers human potential, personal growth and practical spiritual tools from a Jewish perspective, although her work spans religious lines and is pertinent to people of all faiths and spiritual traditions.
Amir has written and self-published several booklets and workbooks, including:
Using the Internet to Build Your Platform One Article at a Time, 8 Tips for Getting Publicity, Exposure and Expert Status by Providing Free Copy Online
The Priestess Practice: 4 Steps to Creating Sacred Space and Inviting the Divine to Dwell Within It
The Kabbalah of Conscious Creation: How to Mystically Manifest Your Physical and Spiritual Desires
From Empty Practice to Meaning-Full and Spirit-Full Prayers and Rituals…in Seven Simple Steps
Navigating the NarrowBridge: 7 Steps for Moving Forward Courageously Even When Life Seems Most Precarious
She co-authored of Planting Seeds of Change…and Watching Them Grow with Karen Stone, MSW.
All of these booklets are available on her websites: www.copywrightcommunications.com or www.purespiritcreations.com.
Currently Amir has six books in process:
The Kabbalah of Conscious Creation, 7 Steps to Tapping Into the Divine Flow of Giving and Receiving (Alternate title: 7 Steps to Creating Your Soul's Desire, How to Find Your Divine Purpose and Fulfill It)
Setting a Place for God, A Woman's Guide to Creating Sacred Space and Inviting the Divine to Dwell Within It
The Living Fully Challenge: 12 Months to a Fully-Lived Life
So You Think You Wanna Dance, Advice and Encouragement from Professional Male Dancers for Those Who Want to Follow in Their Footsteps
Turning Life Lessons Into Stories Worth Telling, How to Create a Business Speaking and Writing About What You Know Best
The Proposal Process, 9 Ways to Make Sure Your Nonfiction Book Succeeds (Before You Actually Write It)
She also is blogging a book about how to blog a book (howtoblogabook.com). And she compiled a Jewish celebrity cookbook, for which she is seeking a publisher.
Amir lives in Los Gatos, CA, with her husband and two children.