Today's guest post is written by Toni Robino of Windward Literary Services and is the second part of a two-part blog post. (Read Part 1 by clicking on this link.)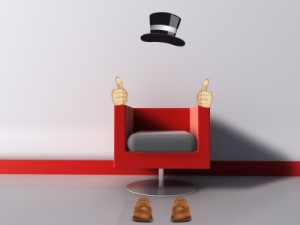 You've identified your niche, made your prospect lists, set your professional fees and threw the right pitch to attract your first client. Now what?
Step 5: Close the Deal
Until you've signed the agreement and received the first payment, you can't count on having a deal. Oral agreements aren't good enough. You need a legal document that details the services you'll be providing, the fees, the time frame and any other expenses or considerations. If you're working on a book proposal or a manuscript for a client who has an agent, the agent will provide a contract or letter of agreement for you to sign. If the project is ghostwriting a manuscript, the contract should always address how you'll be acknowledged in the published book.
Step 6. Manage the Project
If writing were all that ghostwriters had to do, there would be a lot more of us making a lot more money. The reality is that we're usually responsible for managing the project as well. Most of your clients will be looking to you to provide an effective process, communicate goals, set deadlines, and sometimes manage the gathering of research, photography or illustrations. Other clients will think they should be leading this process, but in most cases, they shouldn't. If project management is your weak link, get a coach or enroll in some classes so you can learn to do it well.
Step 7. Lead the Client
Clients must be led, not managed. This is a critical distinction because you're working for the client—he or she is not working for you. The secret is to get to know your client and figure out how to customize your process so that it works well for him or her. Remember that you have zero authority over clients. You can't make them keep appointments, provide the information you need or get back to you with feedback. Despite this, you will still be expected to meet the deadline. So the onus is on you to motivate your clients and keep them invested in providing you with what you need so you can successfully deliver what they desire.
Step 8. Capture the Voice
Whether you're writing for a person or for an organization, you need to speak their language the way they speak it. More accurately, you need to sound like them, only better. I recommend recording interview sessions and having them transcribed. That will give you the client's voice in raw form. From there, you can dress it up and tweak it to reflect more of his or her personality. You can practice this by writing a page or two mimicking the voice and style of your favorite authors. Don't overthink it. If you plunge in with abandon and be playful, you'll probably surprise yourself.
Step 9. Be Friendly, but Keep Your Boundaries
This is BIG. It's up to us to teach our clients how to treat us. If you don't want to work on weekends, don't respond to e-mails, texts or calls on weekends. Same goes for evenings and holidays. Create and maintain professional boundaries. If you allow those lines to blur, I can almost guarantee you that it will cost you time and money. While it may be appropriate to bend over backward for a friend, it's not a good habit to get into with a client, particularly when you're being asked to do more without being paid more. Some writers are blessed with the instinct to set and keep boundaries. I'm not one of them, so I learned this lesson the hard way. Remember the author in Step 5 whom I should have run away from? I'm not proud to say that I let her run my life for several hellish months. The sooner you strengthen your "ghostwriter spine," the better off you'll be.
Step 10. Be Brilliant
Give yourself permission to be as creative and clever as you can be without sacrificing clarity. Stretch yourself. Stay in touch with the fire in your belly that drives you to learn, create and communicate. Laugh at yourself. Pat yourself on the back. At the risk of sounding corny, ghostwriters are special people. We're more interested in serving the world than in getting credit for doing it. We're more invested in making a difference than in making a mint. But don't rule out making a mint!
About the Author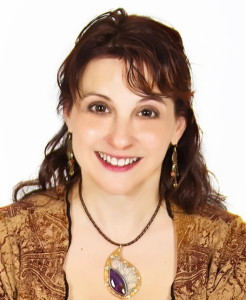 Toni Robino is one of North America's highest-paid "ghosts" and content creators for leading publishers, with titles on the New York Times best-seller list. Over the course of a 13-year career that has produced more than a dozen books for major publishers, Toni has mastered the art of nonfiction. Working with leading experts in myriad fields, she has shaped scientific information into delightful prose and led readers along the self-help path with an unwavering hand. President of Windword Literary Services, her collaborative projects include books on subjects as far-flung as relationships, weight loss and the workings of the male brain. Through the Ghostwriters Intelligence Agency—the GIA—she offers guidance in the survival skills, "secret services" and intel that ghosts need to survive and thrive. www.WindwordLiteraryServices.com
Photo courtesy of Salvatore Vuono | freedigitalphotos.net