In today's guest post,
Kathy Pooler
(
@KathyPooler
) reflects on what she has learned on her journey as a memoir writer. We can always benefit from those who go before us on the path.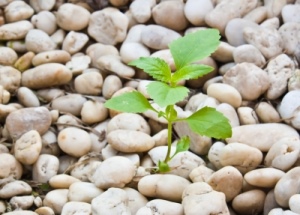 After years of journaling, studying the art and craft of memoir writing and shaping my vignettes in a slice-of-life memoir over these past five years, I have reached a milestone. I have signed with a small publisher and will launch my first memoir, Ever Faithful to His Lead: My Journey Away From Emotional Abuse. The official launch date will be announced soon.
As I stand at this crossroads of my journey from writer to author and move forward on a new path of marketing and publishing, I find myself reflecting upon the lessons of these past five years.
Here are 10 lessons I've learned on my memoir writer's journey:
We all have a story within and we are the only ones who can tell it. Once you find it, or it finds you, honor it.
The only way to find your story is to show up and write. Often. Give the story that needs to be told a chance to reveal itself to you. Figure out a way to manage your inner critic. Give yourself permission to write.
Connect to your purpose for writing your story. Is it catharsis, preserving family stories, mainstream publication? Emotional distance from the story helps you see it as a story. Journal for catharsis. Write with intention and commitment to the truth for publication. A journal is a tool to express and explore feelings and reactions. A memoir captures a story with a message.
Once you connect to your purpose for writing your story, your themes become clear. Details matter but they must serve a purpose to your theme, otherwise they may distract your reader from the purpose of your story. An autobiography cites a person's life in chronological order. A memoir captures a "slice of life" with reflections on lessons learned.
Your story has to be bigger than you. What is the universal appeal with your individual twist? Define your memoir "takeaways"–what's in it for the reader? How can my experiences help the reader understand theirs?
Commit to excellence in every step of the process: learn the art and craft of memoir; seek out memoir mentors, professional editors, book cover designers, etc.
Remain open to constructive feedback while remaining true to your own voice. Embrace rejection as a pathway to improving and finding success. Write it until it's right.
Share your story openly and often. Submit to writing contests, magazines, guest posts on other blogs, blog your book. When you get your writing out there, you get valuable feedback that will help you improve.
It's all about story. A good memoir reads like a novel. The rules of fiction apply to memoir: opening hook, plot, structure, character development, narrative arc, theme. conflict, suspense, resolution, and a distinct voice.
Memoir writing is a journey of self-discovery, healing and transformation. Be kind to yourself as you dig for the truths and excavate painful memories. Be patient, yet persistent in finding the "gold nuggets" of your life story that will ultimately help you heal and touch the lives of others in a healing way.
Use Your Pitch to Showcase the Benefit of Your Story
Sharing your transformative journey can transform readers. That's why a memoir must focus on providing value, or benefit, to readers.
My journey to memoir led me to healing and self-forgiveness. My hope is that Ever Faithful to His Lead: My Journey Away From Emotional Abuse will help others face their own past self-defeating choices and find their own pathways to healing. My pitch has this focus as well. It says, "How does a young woman from stable, loving family make so many wise choices about career but so many poor choices about love that she ends up fleeing with her two children in broad daylight from her second husband for fear of physical abuse? A loving, stable family, a strong faith and a solid career can't save her until she learns to save herself."
A memoir is about you, but ultimately, it's about your readers.
What lessons do you have to share about your memoir writer's journey?
About the Author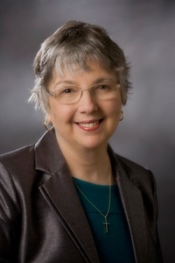 Kathleen Pooler is a writer and a retired family nurse practitioner who is working on a memoir, Ever Faithful to His Lead: My Journey Away From Emotional Abuse and a sequel, Hope Matters: A Memoir about how the power of hope through her faith in God has helped her to transform, heal and transcend life's obstacles and disappointments: domestic abuse, divorce, single parenting, loving and letting go of an alcoholic son, cancer and heart failure to live a life of joy and contentment. She believes that hope matters and that we are all strengthened and enlightened when we share our stories.
One of her stories The Stone on the Shore is published in the anthology: The Woman I've Become: 37 Women Share Their Journeys From Toxic Relationships to Self-Empowerment by Pat LaPointe, 2012. Another story: Choices and Chances is published in the My Gutsy Story Anthology by Sonia Marsh, September, 2013.
She blogs weekly at her Memoir Writer's Journey blog and can also be found Twitter, LinkedIn, Google+, Goodreads, Facebook and
Pinterest.
Get the author training you need to succeed!  Register for the next Author Training 101:Craft Books that Sell course. Starting May 6, you will receive 8 weeks of LIVE coaching with Nina Amir, plus audio and video lessons that correspond with the chapters in The Author Training Manual: Develop Marketable Ideas, Craft Books That Sell, Become the Author Publishers Want, and Self-Publish Effectively—and you'll get a copy of the book FREE as a gift!  By the time the training is over, you will have created a business plan for your book and learned  to see yourself and your work through the same lens used by  a true publishing professional. This will allow you to produce books that sell, which means they get read by your target audience. When you register, you also receive a bonus proposal/business plan template and more! Only 20 spots! Get more information and claim your spot by clicking here.
Photo courtesy of sritangphoto | freedigitalphotos.net