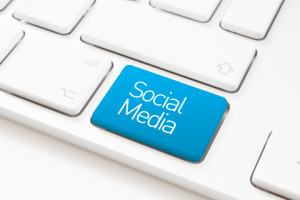 When I first started using social media, I spent hours at the computer. I joined several LinkedIn groups and participated vigorously in each of them. I wrote personal messages to every new Twitter follower and commented on every one of my Facebook friends' posts. I also recall belonging to a LinkedIn blogging group and visiting everyone's blog and leaving comments.
It was utterly exhausting.
So it's only natural that writers who are new to social media often feel overwhelmed by it. But you don't have to be. Over time, I realized that there are four steps to successfully marketing books on the social web and so I could still have time to write. Here they are:
Curation – Set a timer and spend ten minutes each morning scouring the Internet for the best information to share. Using a curation application will help you to be more efficient at this step.
Scheduling – No one has the time to spend all day – or long chunks of time – at their computers posting content on social media. Use an application to schedule your posts, tweets and updates throughout the day and spend just five minutes doing this.
Socializing – It's important to keep the social in social media. By using your mobile device in the evening while you relax, you can check you social media accounts. Spend 15 minutes commenting, sharing posts, retweeting and re-pinning. Don't forget to set your timer so that you don't lose track of time.
ROI – At least once a month, review your statistics to analyze your return on investment (ROI). Indicators will include statistics on engagement, influence, and demographics, and enumerate likes, retweets and other measures. Use this information to understand which messages work best with your audience.
Curation Is the Most Important Step
The basic tenet of social media is the 80/20 rule: 80 percent of the time you will post items that aren't about you and 20 percent of the time you will talk about your books, awards, readings, workshops and blog posts. These days, some people are adjusting that rule to 90/10. Whichever parameter you choose, make sure that posts about your publishing endeavors don't exceed the 20% parameter.
You always want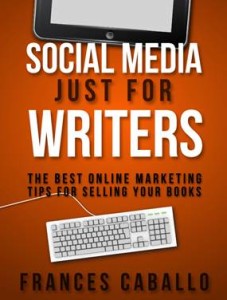 to post content that will encourage comments, shares, and other forms of engagement. Sure, you could just post about yourself and your books all the time but who wants to listen to people who only talk about themselves?
No one.
The conversations we enjoy the most are those that flow between people. Let's say that you're at a party and someone shares a personal anecdote and it sparks a memory in you. You share your experience and the other person either laughs or shares your pain. Or you share a slightly embarrassing story about what happened to you earlier in the day – such as spilling coffee on a well-attired woman in an elevator – and you both chuckle.
Now take this social exchange example and apply it to social media where you want to initiate conversations that help you to learn more about your audience. On social media, you don't want to spend your time talking about spilling coffee on someone. Instead, you want to start meaningful conversations and you can do this by posting interesting content.
The exception to this is Facebook. If you don't yet have a Facebook page and are still using a Facebook profile, your friends will likely respond better to posts that are more personal, and on occasion, humorous.
One way to approach curation is to specialize on targeted topics. Don't try to curate all topics. Become known by what you talk about online. If you're not sure how to gather information to post, there are a variety of websites and applications that will do the work for you.
Websites & Apps to Help You Find Great Content
Quickly scan these web pages and applications and use the best information you can find in ten minutes every morning. You will keep yourself abreast of events through this process and become known as a must-follow writer.
Addictomatic (http://addictomatic.com)
This application works like a regular search engine. Type in any topic you are interested in and Addictomatic will instantly generate tweets and posts that match your chosen keywords.
Alltop (http://alltop.com)
Created by social media megastar Guy Kawasaki, this is the mother of all curation websites. You'll find the day's top articles here in every possible niche here from A to Z.
BoardReader (www.boardreader.com)
This search engine will crawl the web for trending topics posted on social media networks. Look for information relevant to your audience.
Bottlenose (www.bottlenose.com)
Use this search engine for all of your social searches such as keywords you use. Here's an added bonus: You can also use it to track yourself and to find new followers on Twitter by typing in the Twitter usernames of authors you admire.
Google Currents (www.google.com/producer/currents)
This is a curation tool for smartphones and tablets, including the iPad. Once you install it, it will populate your news feed with new articles within the topics you follow. You can also add subscriptions to it. It's a great tool!
Google Trends (www.google.com/trends)
Type in any topic and Google Trends will let you know whether it is trending up or down—and provide you with great statistics for your next blog post.
Scoop.it  (http://www.Scoop.it.com)
Have you ever wanted to publish your own magazine? Now you can with Scoop.it. In addition to scouring the Web to find the best articles you need to find, Scoop.it enables you to regularly publish an online magazine featuring the top articles you find.
Paper.li (http://paper.li)
Similar to Scoop.it, this curation application will find the most recent stories for topics you choose and present them in a newspaper format for you to enjoy and disseminate through your social media networks and email list. The website offers an informative blog too.
Reddit (http://www.reddit.com)
Use this website to see what is trending on any topic that relates to your niche or use it as a search engine to track your brand or your name.
Technorati (http://technorati.com)
This website lists and categorizes the day's top blogs. You can join this site, submit an application as a writer for submitting your own posts, or just use it to curate information.
What do you do to economize your time on social media?
About the Author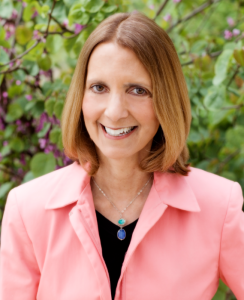 Frances Caballo is a social media strategist, trainer and author of Social Media Just for Writers: The Best Online Marketing Tips for Selling Your Books. This post is an excerpt from her new book Social Media Time Suck:  A blueprint for writers who want to create online buzz for their books and still have time to write, which will be available in January 2014. socialmediajustforwriters.com