Today's guest post is written by social media expert
Frances Caballo
(
@CaballoFrances
). I am very pleased to announce that Frances has agreed to regularly share her social media know-how with Write Nonfiction Now.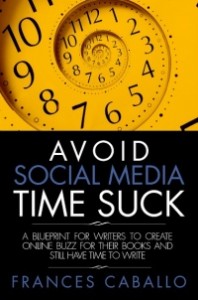 Twitter is the most important social media network for writers. This microblogging platform is perfect for disseminating your newest blog posts, asking questions, and conversing with your readers.
More than any other social media network, Twitter enables authors to connect directly with readers from around the world. You'll also meet other writers on this network who will gladly help you to promote your book. At times, this network feels more like a community than a platform. This is the "place" where news is first reported, where the top stories of the day are sought, and where history is recorded.
And all of this happens in 140 characters or less at a time. What's not to love about Twitter?
If you're still new to Twitter and if you're struggling with its usernames and character limits, here are some tips to guide you.
5 Twitter Tips to Get You Started
Select a username that has 12 or fewer characters. If you want to be retweeted (everyone does), your username, blog title, URL (web address) and hashtags need to adhere to the 140-character limit.
Writers often are eager to meet and follow other writers on Twitter. That's fine but don't neglect readers. When you promote your books, articles or essays, also consider including the hashtags #bookworm, #bibliophile, #biblioholic, and #amreading.
Some writers like to create their own hashtags to track how far their tweets travel. Before creating a new hashtag, do your research. Some seemingly innocuous hashtags may have other meanings you'd rather not be associated with.
If you're already on Twitter, you've seen tweets from writers who focus almost entirely on their books, blog posts, websites, and links to Amazon. Their tweets tend to look like this:

My awesome book is available today for #FREE on #kindle. Buy my #scifi #novel today!
Check out my #Goodreads #giveaway. Enter to win a #FREE copy of my #thriller #shortstories!

These tweets become objectionable when an author tweets this content almost exclusively. Adhere to the 80/20 rule: 80 percent of the time you retweet content by other authors and 20 percent of the time you tweet your own content.

Don't use direct messages to spam new followers with messages asking them to visit your website, like your Facebook page or purchase a book. Reserve the direct message feature for times when you want to contact someone you know privately.
5 Tips on Writing Your Tweets
If you're not tweeting about your books and blog posts, what should you write? Here are some suggestions.
Use the website Alltop.com as one of your resources. This comprehensive website contains links to the top blogs of the day in every category imaginable. This is your go-to resource for credible perspectives within your niche.
Subscribe to an online curation application such as Scoop.it. Once you enter your keywords, Scoop.it will scrape the web for information in your niche. As a bonus, you can use the application to create an online magazine that you can tweet every week.
Create lists within Twitter so that you can track the top experts in your field. By creating lists, curating information to tweet will be much easier.
Stay within your niche. If you write about the importance of a gluten-free diet, tweet about new research in the field. If you write about hiking, tweet about efforts to expand trails. If you write about autism, tweet about children's issues and new findings.
Avoid posting about politics or religion. As an author, it's important to promote you brand with every word you write and to focus on informing and engaging with your readers – not alienating them.
Do you have any tips about Twitter you'd like to share?
About the Author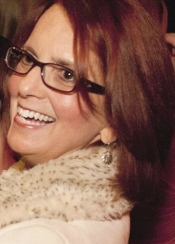 Frances Caballo is a social media strategist and manager for writers. With her 23 years of communications experience, Frances helps writers gain the recognition they deserve through a sustained social web presence. In addition, she is the author of Avoid Social Media Time Suck: A Blueprint for Writers to Create Online Buzz for Their Books and Still Have Time to Write, Social Media Just for Writers: The Best Online Marketing Tips for Selling Your Books and Blogging Just for Writers. You'll find her blog on her website at Social Media Just for Writers.