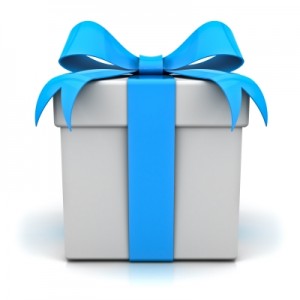 Most of the world is getting ready to celebrate Christmas. It doesn't matter what holiday you celebrate, though. (I celebrate Chanukah.) Consider giving yourself some writerly gifts at this time of the year–and ones that don't necessarily cost a lot of money. Here are my 10 suggestions for gifts you can give yourself to help you on your path to becoming a better writer, a professional writer or a published writer:
a writing retreat–could be a weekend spent right in your home if that's all you can afford
a deadline to finish your book, article or essay–I get a ton of my work done under the crunch of a deadline
a commitment to meet your deadline–your commitment will make the difference
join a writer's group, club or MeetUp–get support from other writers and learn from and with them
registration to a writer's conference–this might be the best investment in yourself you ever make
registration to a writing workshop (online or off)–continued education can help you meet your goals and short workshops can be more affordable than a conference
a book on how to get published or write better–books are an inexpensive way to learn what you need to know and to treat yourself
time blocked out on your calendar daily to write–this may be the most important gift you can give yourself this year
an accountability partner or coach–reporting in to someone daily can make all the difference in meeting your goals
concrete goals for the new year (with action steps to accomplish them)–the best way to accomplish your goals is to set them, have a timeline for meeting them, and know what you need to do to achieve them
These gifts help you realize your potential and become an author. That's the greatest gift you could ever give yourself.