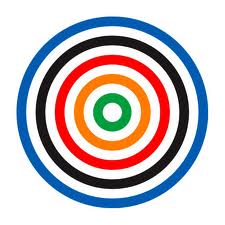 During the Olympics, we spend a lot of time glued to the television set watching as the athletes succeed and fail. We remember the stories of failure almost as much as the stories off success.
The athletes' trials and tribulations resonate with us. Why? Because we, too, are trying to succeed in our own way–as writers. We enter our own training ground each day–our writing space–and use our own equipment–a pen and paper or a computer. We put in our exercise time writing. We may not sweat or build muscle in the same way, but we do hone our skills.
However, some of us don't have the same rigorous training schedule used by Olympic athletes. Some of us don't work as hard. Some of us don't work at our writing at all… As we watch them, we marvel at their single-minded focus, determination, tenacity, commitment, hard work, and desire to achieve excellence. The gold medal is just a symbol of having achieved that goal. For us, the gold medal is different. It comes in the form of a published book (or article, essay,  short story). But achieving the goal is just as sweet.
As you watch the Olympics, there are some lessons you can take away from the athletes you watch and apply to your writing career that will help you get published.
Have a single-minded focus. Don't let anything sway you from your goal.
Be determined. Make the decision to move forward toward you goal, and commit to it.
Make a commitment–to yourself, to others. Live up to that commitment.
Be tenacious. Persistence–almost to the extreme of stubbornness–will pay off.
Work hard every day. Yes, take a day off or a vacation, but, in general work hard every day. Give your work your best no matter what.
Make excellence your standard. No less.
Find good coaches. A good coach or mentor can make the difference between reaching your goal and just falling short of it.
Feel your emotions. It's okay to feel disappointed and to feel joyous.
Be a team player. Even your competition can help you and support you. Remember that.
Be a good sport. Congratulate those who win even when you fail. Be happy for their success. Jealousy gets you nowhere and only creates negative energy.
Remember the essentials. What do you really need to succeed? Everything else can go. Say "no" to anything that doesn't get you where you are going and "yes" to everything else and remember to eat well, sleep a lot and give yourself a bit of rest each week. Family matters as do friends.
Be gracious. When you win, don't forget about those who failed. You may be in their shoes at some point.
Help those who don't know as much as you or who need your assistance and want to learn from your or who ask you to mentor them–even if one day they might surpass you. Great leaders are more important than gold medalists.
Celebrate your accomplishments. When you do reach your goal, be sure to enjoy your accomplishment.
I love the alternative Olympic rings designed by Daniel Eatock (above). They seem to ask us to focus our attention on the goal at hand, to center ourselves, to hone our skills, to drill down to the essentials–what we need to do to achieve our goal–getting published.
I came up with 14 lessons learned from the Olympic athletes. Can you come up with more? If so, leave me a comment.