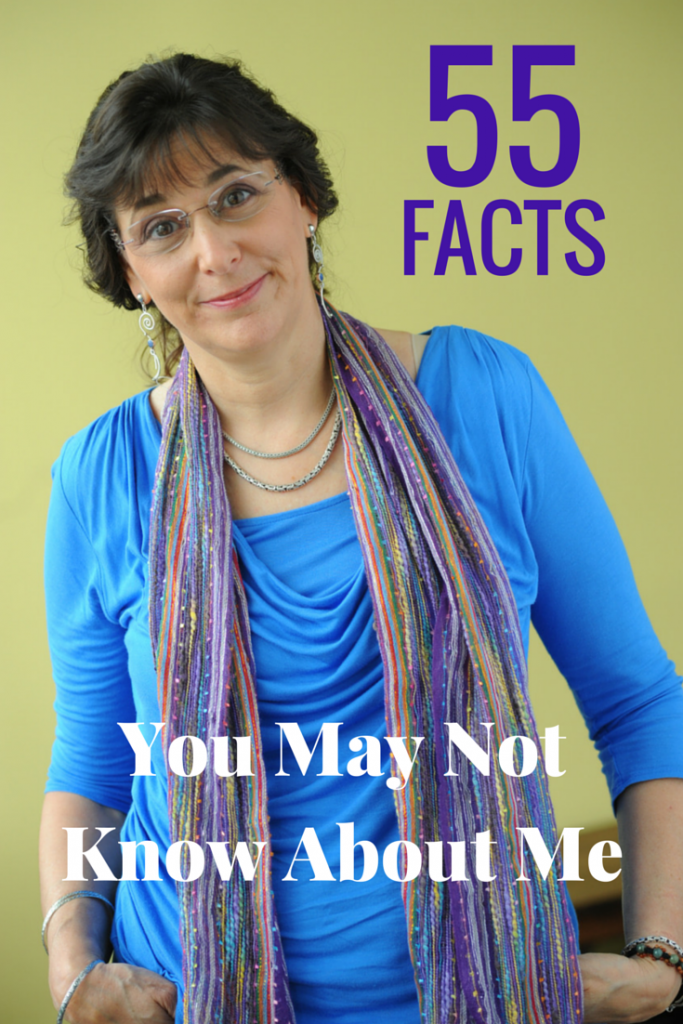 On April 5, I turned 55. This event made me think about my life, including all the writing related things I've accomplished. For fun, I thought I'd share some of these writing career facts with you today. In this way, I hope you'll get to know me a bit better.
I began writing in elementary school.The first things I wrote were short stories about girls and horses–because I was a girl who loved horses.
I wanted to become a novelist.
I got inspired by a journalism teacher in high school, and this determined my writing career to a huge extent.
I started journaling in middle school and didn't stop until I was in my late 30s.
I used to write poetry.
I wrote a high school news column for the local newspaper in Washingtonville, NY.
I revitalized the Washingtonville High School newspaper, which was pretty much defunct at the time.
I dreamed of writing for self-help magazines.
I went to college and got degree from Syracuse University in magazine journalism.
I wrote for the Syracuse University newspaper and a Syracuse University alternative magazine.
I grew up surrounded by writers. My mother occasionally wrote an essay and submitted it to publications like the Audobon Society's magazine; one of my parent's best friends was a writer; and a neighbor wrote for a television network (and later hired me to do some freelance work).
I interned for the local Gannett (now Local Media Group) newspaper, The Times-Herald Record, one summer.
I interned for the local Goshen, NY, newspaper, The Chronicle, one summer.
I wrote profiles of celebrities for the Greenwich Times, in Greenwich, CT, after college graduation.
I wrote float descriptions for the Rose Bowl Parade for two years—without actually seeing the floats.
I wrote a novel, which is still not edited or published.
My mother came looking for me (didn't find me) when I interviewed the owners—two men—of a local recording studio and was there longer than she expected. (She, of course, imagined all sorts of horrible scenarios, but I was just having a blast interviewing them at their secluded home business.)
I interviewed Deepak Chopra (twice). The second time I met him at his hotel, spent an hour with him in his hotel room, and then drove him to a 

Transcendental Meditation

event, which I was allowed to attend.
I interviewed One Life to Live star Robin Strasser.
I interviewed musician Usher (right before he became a huge star).
I started blogging in September 2006.
My first blog was linked to my static website, Pure Spirit Creations. I later called that blog As the Spirit Moves Me. That blog now resides on NinaAmir.com.
I started my first blog to build author platform for books I wanted to write about Judaism, spirituality and personal development.
I originally thought I would focus my work on Jewish subject matter. Later I thought I'd write about practical spirituality from a more secular point of view, but most of my ideas stemmed for Jewish mysticism. I also wanted to write about personal growth and metaphysical topics.
My second blog was focused on nonfiction writing and publishing involved a one-month challenge, the Write Nonfiction in November Challenge. It was called Write Nonfiction in November.
I started the Write Nonfiction in November Challenge (WNFIN) in November 2007.
I later changed the name of (WNFIN) to National Nonfiction Writing Month (NaNonFiWriMo).
I am a National Novel Writing Month (NaNoWriMo) "winner." That's when I wrote my novel.
NaNoWriMo inspired me to start the WNFIN Challenge.
When people started commenting that the Write Nonfiction in November blog was "dead" all year (except during November), I decided to start a "sister" blog called Write Nonfiction NOW!
I started writenonfictionnow.com in November 2007.
Starting a sister blog to Write Nonficition in November was a stupid idea. I then had one blog that was dormant for 11 months and another that took up the slack during that period of time. They should have been one blog.
I combined Write Nonfiction NOW! and Write Nonfiction in November in 2014. Finally, the two blogs were one and the same—as they should have been from the start.
In April 2008, I began a blog about boys who dance. My son was a dancer, and I wanted to build platform for a book that would mentor dancin' boys.
I was once recognized on the streets of New York because of my blog, My Son Can Dance. I felt like a celebrity.
I have written for more than 45 international, national and regional magazines, newspapers and newsletters.
I have had five agents if you count the fact that I was represented by two agents at the first literary agency.
I have self-published 14 books. (Find all my books at booksbyninaamir.com or at ninaamir.com.)
I am a hybrid author, which means I am traditionally published and self-published.
The last three books I self-published were produced with "assisted self-publishing," which means my agent handled the editing, design, distribution, etc.
I've had as many as four of my books on the same Amazon bestseller list (Authorship) at the same time.
Four of my books have been Amazon bestsellers: How to Blog a Book, The Author Training Manual, Authorpreneur, The Nonfiction Book Proposal Demystified, and The Write Nonfiction NOW! Guide to Writing a Book in 30 Days. (Find all my books at booksbyninaamir.com.)

I used to be the writing and publishing expert on the Michael Ray Dresser Radio Show (at that time called Dresser After Dark).
I started my career as the managing editor for Spotlight Magazine in Westchester County, NY. I was not given the title, but I wrote for and managed 15 editions of the one publication.
I wrote a cover story (that appeared in all 15 Spotlight Magazine issues) on Pete Seger, and I actually interviewed him.
My second job was as associate editor for County Life Magazine in Westchester County, NY. I also wrote and edited content for its sister publication, Long Island Life Magazine.
I spent a year and a half as associate editor in the corporate employee communications department of The Equitable Life Assurance Society of the U.S. in Manhattan, which was as close as I ever got to the glossy self-help magazines for which I initially dreamed of working.
I went to Washington, D.C., with Equitable's chairman of the board and the company lobbyist and accompanied them as they met with senators and congressmen. I wrote an article accompanied by photos, which I also took, for the company newsletter. The chairman of the board and I stayed in touch for quite a number of years after that.
I worked in Oklahoma for a year as the managing editor of three award-winning newsletters produced by Joe Williams Communications. They focused on employee communications, employee involvement and community relations.
I once wrote a magazine cover story about Criss Angel, the illusionist/magician, but I never interviewed him.
I began my own business, CopyWright Communications, in 1986, when I left Bartlesville, Oklahoma, and moved to Atlanta, Georgia. I planned to do freelance writing, editing and design. Later, I added a subsidiary, which was my publishing imprint, Pure Spirit Creations. Today, I use Pure Spirit Creations as the name of my company as well as my imprint.
I was the full-time freelance editor of two medical publications, Same-Day Surgery and Clinical Laser Surgery—and, no, I don't have any background in medicine.
I began editing books when a friend and metaphysical teacher asked me to edit his book. I agreed because my college professor told me, "If you can write a magazine article, you can write a book. A nonfiction book is just a bunch of articles on one topic all strung together."
The second book I edited, Enlightened Leadership by Ed Oakley and Doug Krug, was self-published and then picked up and published verbatim by Simon & Schuster and is still in print today; it has sold over 320,000 copies. The third book I edited, Radical Forgiveness by Colin Tipping, won a Writer's Digest Self-Published Book Award and went on to sell over 100,000 copies as an indie title before the author sold it to Sound's True.
The idea for my book, How to Blog a Book, was carried out on a blog. The blog was started in February 2010 but the idea born was out of a speaking opportunity I was given at the San Francisco Writer's Conference that year. The book contained the seed for another book I'd already conceived (and was trying to sell), which later became The Author Training Manual.
Here's a final item—sort of like the extra candle on the birthday cake placed there for good luck: I once compiled a Jewish celebrity cookbook. I had a contract, but the book never got published. (Long story…) As part of that project, I spoke or correspond with Henry Winkler, Judd Nelson, Daryl Hanna, Jonathan Lipniki, and 86 other amazing celebrities.
Wow. I thought it would be hard to come up with 55 things to share, but I could have kept going! I hope you learned something new and interesting about me. This was a fun post for me to write. You can learn more at NinaAmir.com.