If you are writing a nonfiction book during National Nonfiction Writing Month (NaNonFiWriMo), I hope you've gone to the trouble of doing some planning before hand. Creating a business plan for a book is an essential step in creating a marketable book as well as one that serves your long-term goals as a writer.
Roger. C. Parker is the master of planning just about anything related to books. Today, on Day #3 of the Write Nonfiction in November (WNFIN) Challenge, he offers insightful questions to help those of you writing nonfiction books in 30 days develop your business plan. If you didn't do this before the month began. It's not too late to do it now!
7 Questions to Ask Before Starting to Write a Nonfiction Book in November
By Roger C. Parker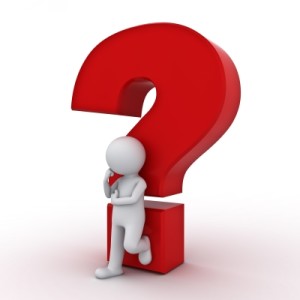 I've been excited about Nina's annual National Nonfiction Writing Month (NaNonFiWriMo) 30-day challenge ever since I first discovered it several years ago. It's a dynamite idea that's only improved each year.
What Nina obviously recognized, and the accomplishments of her participants proves, is that authors need challenges and deadlines in order to succeed!
Writing is really hard when you don't have a starting point and you don't have a finish line!
Without a starter's pistol, it's too easy to procrastinate getting started, so years can go by without writing a book that could make a big difference in your life.
Without a finish line, it's too hard to establish and maintain the habit of consistent daily progress, necessary to finishing your book on time (so you can turn your efforts to editing the devil out of your first draft).
Questions to Ask Yourself Before Starting to Write
Your success writing a book in November depends a lot on how well prepared you are; experience has taught that asking the right questions is the easiest way to prepare to write.
Asking, and answering, questions like the following increases the alignment between your book and your long-term life and career goals. The questions also encourage you to re-examine your goals and work as efficiently as possible.
Why do you want to write a book?
Who are your "ideal readers?"
How will readers benefit from your book?
Why should readers choose your book over the competition?
How can write more efficiently?
How will readers discover your book?
How will you profit from your book?
As you can see from the above, the questions, themselves are deceptively simple. But, answering them is like peeling back the layers of an onion; each layer reveals another layer of options and opportunities.
How Questions Lead to Options and Opportunities
The first question, Why do you want to write a book?, for example, is a reality check that encourages you to examine the role that your book will play in your life. Are you writing for pleasure, to drive business, or for personal brand and career advancement?
Question 5, How can you write more efficiently?, invites you to consider ways to simplify your writing tasks. Options include choosing a title that provides a structure for writing each chapter, like Key Management Models: The 60+ Models Every Manager Needs to Know. By selecting a title simplifies your writing and reduces stress by placing the emphasis on choosing the right 60 models, and reduces the amount you need to write about each model.
The question also encourages you to explore ways to share the writing responsibilities, by engaging others as contributors, co-authors, or ghost writers. Looking for ways to be more efficient also encourages you to explore ways to set up your computer's hard-drive for easy file access and back-up. It also prompts you to save time in the future by avoiding manuscript formatting errors as you write.
Books and Business Plans
Finally, Question 7, How Will You Profit from Your Book, forces you to address the business side of publishing by looking beyond income from book sales (the traditional metric of writing success). It puts the emphasis on viewing your book as a new business which requires a business plan to succeed.
In today's market, most books are investments in the future. You're trading time, now, for profits later. Often, authors focus on writing the right book, rather than viewing their books as future profit-generating tools. In today's market, most books are investments in the future. You're trading time, now, for profits later. Taking the time to specify how your marketing funnel will attract readers and convert them into clients will help you avoid disappointment down the road.
Tips for Answering the 7 Questions
Here are some suggestions to help you get the maximum benefit from your answers:
Write out your answers. Don't feel you have to always be typing on a keyboard. Look for resources which allow you to engage more of your senses by writing by hand, often away from your computer.
Dig deeper. Don't be satisfied by your first response. Return to the questions and approach them from a fresh perspective. Look for the "questions behind the questions."
Keep everything together. This includes your answers to the 7 questions and the questions that you want to ask Nina, and others who are committed to Nina's Write a Nonfiction in November program. Look for tools, like worksheets and workbooks you can print on 3-hole paper and save in a 3-ring binder.
Why Now is the Time to Begin, or Rejuvenate, Your Writing Career
This is the best time ever to write a nonfiction book. You have more resources available to help you than ever before.
Consider: when I wrote my first bestselling nonfiction book, Looking Good in Print: A Guide to Basic Design for Desktop Publishing, which sold over 350,000 copies around the world, or my "…for Dummies" books, (which sold even more), there was an absence of writing and publishing resources to guide me through the ins and outs of the writing nonfiction for profit field.
Now, through Nina's program, you can not only participate from her experience, but also the experience of her extended network of successfully published authors, book coaches, and self-publishers.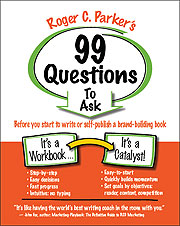 Personal Invitation
In support of Nina's program, I'd like to offer you a free copy of my printable PDF workbook, 99 Questions to Ask Before You Write and Self-publish a Brand-building Book. It's a printable, 8 and one-half by 11-inch PDF that provides space for you to answer the questions that must be answered if you want to profit from writing nonfiction.
Best wishes on your writing success during November!
About the Author

After writing over 42 books nonfiction books, Roger is a popular book coach who offers authors do-it-yourself planning sheets and personal 1-on-1 coaching resources. He can help you save time as you plan, write, promote, and profit from your books. Roger helps clients select and test book titles, organize their table of contents, create a book launch plan, and find the time to write and promote your book.
Roger wrote the first book on nonfiction book titles, #Book Title Tweet: 140 Bite-Sized Ideas for Compelling Article, Book, and Event Titles.
Visit Roger's Published & Profitable website and get his free 99 Questions to Ask Yourself Before You Start to Write and Self-publish a Personal Brand-building Book. It's a workbook that will you avoid false starts, question your assumptions and gain new perspectives, and focus your attention on the key issues.
Writing is one of the most important things in his life, and he shares the lessons he's learned to helps other authors maximize the opportunities and avoid the pitfalls that frequently undermine their progress. Ask him your questions at Roger@PublishedandProfitable.com.
Photo courtesy of Master isolated images | Freedigitalphotos.net