It's often been said, "Writing the book is easy, marketing it is the hard part." Maybe that's because there's just so much to do! And in many—or most—cases, the whole job falls to the author.
A few traditional publishers offer a little help, but many do nothing at all. So all authors have to navigate the public relations (PR) and publicity waters. That's why some authors hire a PR expert or publicist, although I'm often asked if this is worth the money—and it definitely depends upon who you hire and how much you are willing to spend on your campaign.
On day 22 of National Nonfiction Writing Month (NaNonFiWriMo), PR expert Dindy Yokel offers some sage advice on what you can do yourself in the area of publicity as either an indie or traditionally published author. You could even take some of these tasks on as part of your Write Nonfiction in November (WNFIN) Challenge, such as creating your media kit.
7 Tips for Starting Your Own Book Publicity Campaign
By Dindy Yokel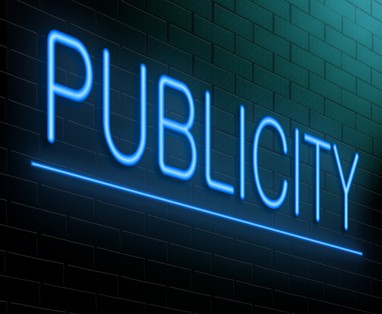 "One big part of marketing is getting your idea to dandelion all over the world so that those seeds will yield something longer term later," wrote Chris Brogan in a recent blog post.  This is the very essence of public relations.
Marketing is an umbrella term that includes public relations, branding, advertising, social media, events, publicity, direct marketing, sustainable marketing, and cause-related marketing aka conscious capitalism.  Unless you are fearless, or have done it before, marketing yourself is not for the faint of heart. You might as well set off up Mt. Everest without a Sherpa.
Galactically famous Elizabeth Gilbert of Eat, Pray, Love fame has a new novel out from Viking Adult entitled The Signature of All Things.  It might seem coincidental that articles and reviews are popping up all over, such as Janet Maslin's review in September 30th's New York Times, The New York Daily News, The Huffington Post, or the profile in a recent New York Times Magazine.
In reality, this is a systematic, tightly planned campaign put into action by Viking's stellar publicity department.  They know how to rock the media, getting out review copies, setting up interviews and appearances and putting together a tightly written, informative media kit.  Gilbert can rest on her laurels and tremendous books sales, or she can get out there and market the living day lights out of this novel and achieve the results she and her publishers are expecting.
How to Start Your Publicity Campaign
Not yet famous, not to worry.  Here are the key steps to take to put your own publicity machine in gear.
1. Create a Media Kit
First step get your media kit together and post it on your website.  Take a deep breath as the elements are many but in some cases overlapping.  Your media kit should include a kick-ass bio, professional headshot, press release, FAQ, author Q&A, Table of Contents, chapter summaries, book trailer, and a cover image.  The examples available on the Internet today are many; find published authors in your genre and you will find all of the above and these will serve as your templates.
2. Write an Elevator Speech
Now that you've gotten a marketing handle on your book, it is time to fine-tune that elevator speech.  Get it down to two or three sentences max.  A one-sentence tagline would be optimum.  This will be the subhead on all your social media, your website, business cards, and, if you have the budget, bookmarks or some other fun trinket that plays into the theme of the book.
3. Prepare Social Media
As you are building your media kit its time to multi-task and get your social media in order.  Every author needs a website, Twitter account, Facebook page, and LinkedIn profile as the very basic set of tools.  The media kit elements will populate these sites, so you've already done the heavy lifting by creating all the components.
4. Research Journalists
Next step, start researching journalists, reviewers, and bloggers who write about your genre.  Read their columns and postings religiously.  Make comments, let them know you are out there, and make sure you link back to your own website. Jane Friedman, web editor of the Virginia Quarterly Review and former publisher of Writer's Digest Magazine blogged about being pitched by public relations types like me – oh, right; the article was about a blind pitch she received from me. This will give you just enough to whet your appetite for pitching, another ball of wax to be tackled another day.  This is a very specific skill; from the outside, one might say what's the big deal, but it is a big deal and requires research, knowledge, finesse, and brevity.  Plus, you must have the materials (see press kit above) to back up your pitch as the journalist will ask for images, press release, FAQ, bio, and so forth. If you don't have it ready, you are about to miss your opportunity.
5. Blog and List Build
Blog often but make it count and build your following. Mail Chimp is a wonderful, affordable and easy to navigate  program to build you email list and send out email blasts when you have something relevant and interesting to say.
Read everything that our fearless leader, Nina Amir, writes about blogging and authoring.  She has this down cold and is an expert without equal.
6. Obtain Reviews
Once your book is available in ARC format (Advance Review Copies), then it is time to pitch Foreword Reviews and Kirkus, if you are being independently published.  The imprimatur of reviews in these publications, which go to the trade – the decision makers at libraries and bookstores – will take you far if you know how to incorporate the reviews into your marketing strategy. Explaining this could take another 500 words, so we will leave it for another day. Start reading these publications and the trade publications online, including Shelf Awareness Pro, Publishers Lunch, Library Thing, Goodreads and Shelfari, among so many others.
7. Arrange a Book Tour
Seem overwhelming?  PR is a huge undertaking – and you thought writing the book was hard.  Get your suitcase ready; book tours are still important, though virtual book tours are gaining pace.
Elizabeth Gilbert, has created her own perfect village in Frenchtown, New Jersey, but she's packing her bags to crisscross the United States on what I've heard is an 80-stop book tour.  If she's in your town, go out and support her. We are a community of writers and without that sense of belonging, and cheerleading we are just one more person with a book to flog.
And, you can always hire an expert. Book publicists are many.  Some good, some just okay, some a plain waste of money. If you want to know how to find and manage a good publicist send me an email at dindy@dindywrites.com, and I will give you the low down and a few recommendations.
About the Author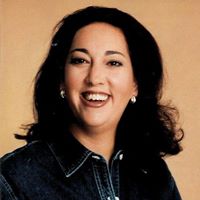 Dindy Yokel is a leading public relations, marketing, communications and branding expert with a flourishing practice including freelance journalism, book reviewing, virtual book tours, cause-related and social responsibility programs, writing, and public relations. Ms. Yokel publicizes, markets and writes about luxury travel, food and wine, culture, fine arts and literature, and is a contributing writer for national and international print and online publications.  Find her on Twitter @dindy or on LinkedIn or via her websites at www.dindywrites.com or www.dindycopr.com.
Photo courtesy of 72soul |stockfresh.com