Many authors struggle to find—or make—time to promote their books. In today's guest post,
Sandra Beckwith
(
@sandrabeckwith
) from
Build Book Buzz
shares some ideas for accomplishing this important task.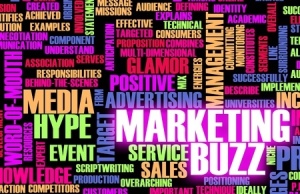 Time and time again, authors complain to me that they'd rather use their time writing than promoting.
Who can blame them? They're writers, after all, not marketers.
And yet, nearly every author today needs to find the time for book promotion. If you don't, nobody will know your book exists. This applies whether you're self-published or have a traditional publishing contract. It's up to you to get the word out.
Still, how do you find the time?
Here are a few suggestions that might make it easier for you to work at it steadily and consistently.
Re-allocate your writing time. Now that you're done writing the book, you have a lot of free time on your hands, right? Use it for book promotion.
Set daily promotion goals. Perhaps you want to cross off at least one marketing task on your list before going to bed or you decide to work a certain amount of time – 10, 20, or 45 minutes – each day. What works best for you?
Tackle certain tasks while your book is in production. After you have submitted your manuscript for production, create your online press room. Write your virtual book tour guest blog posts and create a database of bloggers you'll contact for your tour. Update your social media profiles.
Get up early. Jim Joseph, author of The Experience Effect, does much of his book promotion before leaving for his work day. Similarly, Michelle Risley, author of Smash, gets up 30 minutes early every day to blog.
Get a smartphone. This one has helped me become more efficient by helping me get much more done in unexpected places. Use it to post to social networking sites or respond to e-mail while you're waiting in line. Diane Currie, author of the memoir Before My Eyes, uses hers for Internet access in a workplace that doesn't allow employees to go online for personal reasons.
Work while everyone else is lunching. One author I know makes book promotion-related telephone calls during her lunch break and while running errands. Others use this time to answer promotion-related e-mail or to do book marketing research.
Get outside help for easier tasks. Not everybody can afford to hire a publicist, but many can pay a college student or a smart teenager to build a media list or set up social media accounts. For example, Mary Lucas uses college interns to manage the social media promotion of Lunchmeat & Life Lessons.
Implementing just one of these ideas could help relieve the pressure you feel to carve more time out of each day for book promotion, and embracing a few of them could make a significant difference for you.
What's your best tip for finding time to promote your book?
About the Author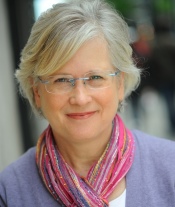 Sandra Beckwith is a national award-winning former publicist who now teaches authors how to promote, publicize, and market their books. Get free tips and subscribe to her free Build Book Buzz newsletter at http://buildbookbuzz.com.Connect with her on Twitter, Google+, LinkedIn, and Facebook.
Copyright: kentoh / 123RF Stock Photo