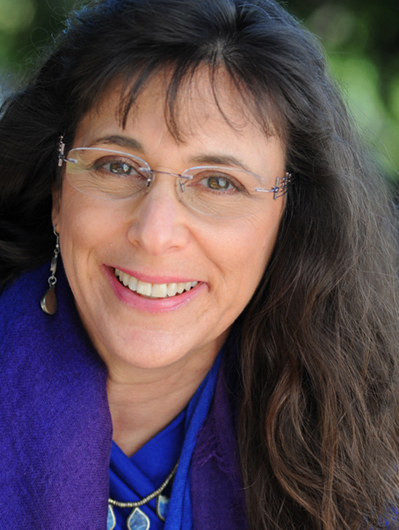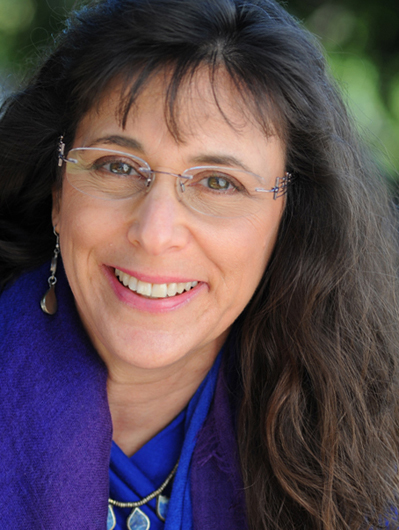 I'm Nina Amir, the Inspiration-to-Creation Coach. I inspire people to combine their purpose and passion so they Achieve More Inspired Results.
A speaker and blogger, I love helping my readers and clients move from idea to inspired action and positively and meaningfully impact the world as writers, bloggers, authorpreneurs, and blogpreneurs.
I'm a nine-time bestselling author of such books as How to Blog a Book: How to Write, Publish and Promote Your Work One Post at a Time and The Author Training Manual: A Comprehensive Guide to Writing Books that Sell. I'm a hybrid author (I use both the self-publishing and traditional publishing paths), and I have has published 17 books and had as many as five books on the Amazon Top 100 list at the same time.
I serve my readers and clients as a proposal consultant, Author, Book, and Blog and Blog-to-Book Coach, as well as as a Certified High Performance Coach.
I have 36 years of experience in the publishing field. Plus, I'm a seasoned journalist and nonfiction developmental and line editor. However, I edit very few manuscripts these days and only ones that are on spiritual, metaphysical or personal development topics.
I founded the Write Nonfiction in November Challenge, which started out as a blog and a challenge. It is now known as National Nonfiction Writing Month (NaNonFiWriMo). In November 2013, I combined the Write Nonfiction in November blog with the Write Nonfiction NOW! blog, creating one huge hub of nonfiction blog posts and a place for NaNonFiWriMo to take place as well. It continues to be the one and only yearly nonfiction writing challenge.
I also founded National Book Blogging Month and the Nonfiction Writers' University.
I currently write four blogs: Write Nonfiction NOW!,  How to Blog a Book,  As the Spirit Moves Me, My Son Can Dance, and two national Examiner.com columns. My work has appeared regularly on The Future of Ink and The Book Designer as well as Jenningswire.com.
I started writing for publication in high school. I received a BA in magazine journalism with a concentration in psychology from Syracuse University's SI Newhouse School of Public Communications. I went on to edit or write for more than 45 publications producing hundreds of articles and had my work published in five anthologies. I self-published 10 short books, including the just released The Nonfiction Book Proposal DeMystified and 10 Days and 10 Ways to Return to Your Best Self, plus three workbooks. Most recently I had an essay published in Spiritual Pregnancy by Shawn A. Tassone, MD, and Kathryn M. Landherr, MD (Lewellyn).
I also am the the former writing and publishing expert on the popular radio show, Dresser After Dark (www.dresserafterdark.com), hosted by Michael Ray Dresser, which has approximately 80,000 listeners per month. It's now known as the Michael Dresser Show.

As a book editor, I have a proven track record. One of my clients' books (Enlightened Leadership by Ed Oakley and Doug Krug) was self-published and then purchased and re-released verbatim by Simon & Schuster (Fireside); the book has sold over 230,000 to date. Another (Radical Forgiveness by Colin Tipping) won the 1998 Writer's Digest Self-Published Book Award (Inspirational category), went on to sell over 115,000 copies, and recently was purchased by Sounds True. My clients' book proposals regularly get them contracts with agents as well.
I also speak and write about self-improvement, human potential, and practical spirituality. I'm the former regular holiday and spirituality expert on Conversations with Mrs. Claus, a weekly podcast that was heard in more than 90 countries and downloaded by 130,000 listeners per month. I'm a certified rebirther, a trained Voice Dialogue facilitator and am currently working on my life coaching certificate. I provide all types of clients with Inspired Results Coaching. Although I often speak and write from a Jewish perspective, my work spans religious lines and is pertinent to people of all faiths and spiritual traditions.
In all I do, I focus on helping people live their lives fully and manifest their desires — whether those desires look like written products or something entirely different. I see myself as an "Everywoman" whose struggles and successes are similar to those most people experience. Therefore, I write, speak and teach from a place of knowing that what has worked for me will at least provide others with a starting place from which to find what works best for them.
I live in the Santa Cruz Mountains above Los Gatos, CA, with my husband and an elderly cat. I have two children who no longer live at home and two stepchildren who also are grown.
To learn more about me, click here.