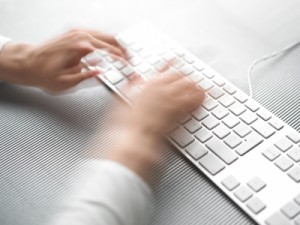 During the Write Nonfiction in November (WNFIN) Challenge, also known as National Nonfiction Writing Month (NaNonFiWriMo), you are personally challenged to start and complete a work of nonfiction in 30 days. This can be an article, an essay, a book, a book proposal, a white paper, or a manifesto.
The Origins of NaNonFiWriMo
In October 2007, a year after I participated in National Novel Writing Month (NaNoWriMo), I asked myself, "What's a nonfiction writer supposed to do during November?" Searching around in the NaNoWriMo forums, I discovered NaNoRebels. Participating as a rebel might be fine for some nonfiction writers, but not for me. Although I have a rebellious nature, I wanted to participate in a legitimate manner.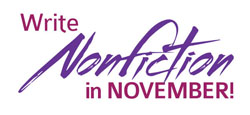 So, I gave birth to Write Nonfiction in November (WNFIN), aka National Nonfiction Writing Month (NaNonFiWriMo). Unlike its fiction counterpart, NaNonFiWriMo is not a contest and offers no word-counting mechanism to deem anyone a winner. The event is a personal challenge conducted on the honor system to start and finish a work of nonfiction in 30 days—any work of nonfiction. If you meet your goal, you get the personal satisfaction of knowing you did so—and a manuscript, or maybe several manuscripts, with which to pursue publication.
I feel strongly about educating writers so they can succeed. Therefore, NaNonFiWriMo offers its participants a way to learn about writing, publishing and promoting nonfiction as they complete the 30-day challenge. Until 2013, this was provided via a dedicated blog called Write Nonfiction in NOVEMBER!, which featured 30 days of expert guest posts during November. The first year, I produced a huge brain dump of everything I knew on these topics, which resulted in 27 days of blog posts.
When November rolled around the next year, I enlisted help—27 expert guest bloggers. I wrote the three remaining posts and an introduction to each post. The blog sat dormant the rest of the year, although it continued to get a fair amount of traffic. I have offered a month of expert guest posts on nonfiction writing, publishing and promotion during the challenge every year until 2015.
As of 2009, this blog, Write Nonfiction NOW!, which I considered the "sister blog" to Write Nonfiction in NOVEMBER!, took over the other 11 months of the year, challenging nonfiction writers to continue writing nonfiction all year long. During the challenge itself, Write Nonfiction NOW! ran a snippet of each post and linked readers to Write Nonfiction in NOVEMBER! to read the rest, since that was where challenge participants had "signed in."
In 2012-13, instead of remaining dormant, the Write Nonfiction in NOVEMBER! blog  "stayed alive" during the majority of the year with links to Write nonfiction NOW! posts and with a "training program" of writing prompts to help writers prepare for the November writing marathon. You can still access the "I Know I Can WNFIN" program. It's a great way to prepare for the challenge at any time of the year.
In October 2013, the two blogs, Write Nonfiction NOW! and Write Nonfiction in November!, were combined. All the great content from both—including the 30 days of WNFIN/NaNonFiWriMo posts dating back to 2007—now reside on Write Nonfiction NOW! The yearly WNFIN challenge and all the NaNonFiWriMo events and announcements now take place on the one site. Additionally, a forum was  put into place two years in a row, making it much easier to "register," report on progress, ask questions, and converse with other participants on topics raised by guest bloggers or by participants. This forum was not overly successful and tended to be silent by about the middle of November. Therefore, all activity was moved to an existing WNFIN Facebook page, which exists all year long.
In 2014, participation in the event increased as it does each year, but, for the first time, readership fell off during November (instead of increasing) at Write Nonfiction NOW! I realized NaNonFiWriMo participants were too busy writing to read so many posts. So, in 2015, I decided to reduce the number of posts per week but include a variety of tips from experts in the posts I did publish. I also added in a weekly video with an expert. Although I published less posts overall, I  featured almost as many experts.
This year (2017), I am changing things up yet again. The focus of the four posts published on Wednesdays during November will be on how to start and finish a writing project in 30 days. The videos I produce with four experts, all of whom will discuss how to write a book in 30 days, will be archived (like 2016) in the Nonfiction Writers' University (NFWU) and only available to members. You can join the NFWU for only a $1 as part of a 30-day trial period. (After the intial month, you will be charged $37 per month.)
How to Participate in WNFIN
To register for and particpate in the WNFIN Challenge, click here.
-2517
Days
-1
Hours
-17
Minutes
-45
Seconds
Photo courtesy adamr | freedigitalphotos.com