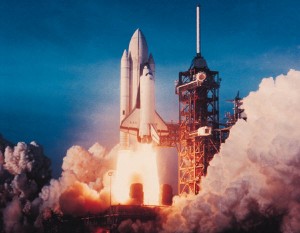 Today is the OFFICIAL LAUNCH DAY for my new book,
How to Blog a Book: Write, Publish, and Promote Your Work One Post at a Time
–the day after that awesome solar eclipse I had the opportunity to watch! I'm told the energy shifted with that celestial event and that we now have the opportunity to clear away whatever has been limiting us. What a great day to fully launch this book into the world since it shows you how to easily and quickly write your book and promote it at the same time–to go beyond any limits you've felt to becoming an author. By blogging a book you can share your wisdom with the world and truly make a difference online and off. Not only that, you can fulfill your purpose in this lifetime by putting your unique message into your blog and your book and touching other people's lives.
So, no more waiting to write that book or making excuses about why you can't get it written and build that author's platform you need to become a successful author. NOW is the time.
Although 
How to Blog a Book
has been available online for the last three weeks, this is the first week when it "should" be in all brick and mortar book stores and the Kindle version is now available as well! Woot woot! Theses are things to celebrate. And celebrate we will. I hope you'll join me. Here are the things you can participate in, especially today.
Book Giveaway: Writer Mama Every Day In May Book Giveaway of How to Blog a Book, How to Write, Publish and Promote Your Book One Post at a Time (with foreword by Christina Katz) at http://www.ChristinaKatz.com More info here These are the giveaway rules: http://christinakatz.com/da-rules-2012-writer-mama-every-day-in-may-book-giveaway/
Today I am featured over at Christina Katz' blog, The Prosperous Writer, as part of her fifth annual daily book giveaway.  I'm so honored to be included in this special event, and as you may know, I'm also honored that Christina wrote a foreword to my book.
So, if you are a writer mama, and you would like a chance to win my book today and books by other mom authors the rest of the month (if you missed the first few weeks, go on over to http://christinakatz.com and answer a daily question about your writing process.
You can "win" just by participating, even if you don't get selected by random drawing to "win" a book.
This is all part of an annual effort by Christina to support the author mama community and the writer mama community and to bring the two communities together.
Hope you will swing by and participate to win!
Free Teleseminar: 6 p.m. PT,  "Blog Your Way to a Book Deal"; register here: http://www.copywrightcommunications.com/FREE-How-to-Blog-a-Book-Book-Launch-teleseminar.html One book and one coaching session will be given away!
Twitter Chat: 4-5 p.m. PT. at #howtoblogabook with a book giveaway! Join me by following the #howtoblogabook hashtag for an hour of tweeting about blogging books! One book will be given away!
Facebook Chat: 12-1 p.m. PT on my FB page at http://www.facebook.com/InspirationToCreation. I'll be there answering questions about blogging books.
Daily #howtoblogabook Twitter Tip campaign: If you are on Twitter, follow me @Nina Amir and watch for a tip a day with the #howtoblogabook hashtag; retweet the tweet to win a free 15-minute coaching session-one given away each day in May. How do you find the tweet? Follow my Twitter stream or search for the hashtag (#howtoblogabook) in Twitter's search engine.
Phew. I'm going to be tired tonight…I hope you'll join me in at least one of these fun events. Come learn about blogging books! Get your book written fast and easily.
If you haven't purchased your copy of How to Blog a Book, you can do so here:
Amazon.com
Barnesandnoble.com
WritersDigestShop.com
Photo courtesy of http://office.microsoft.com/en-us/images/