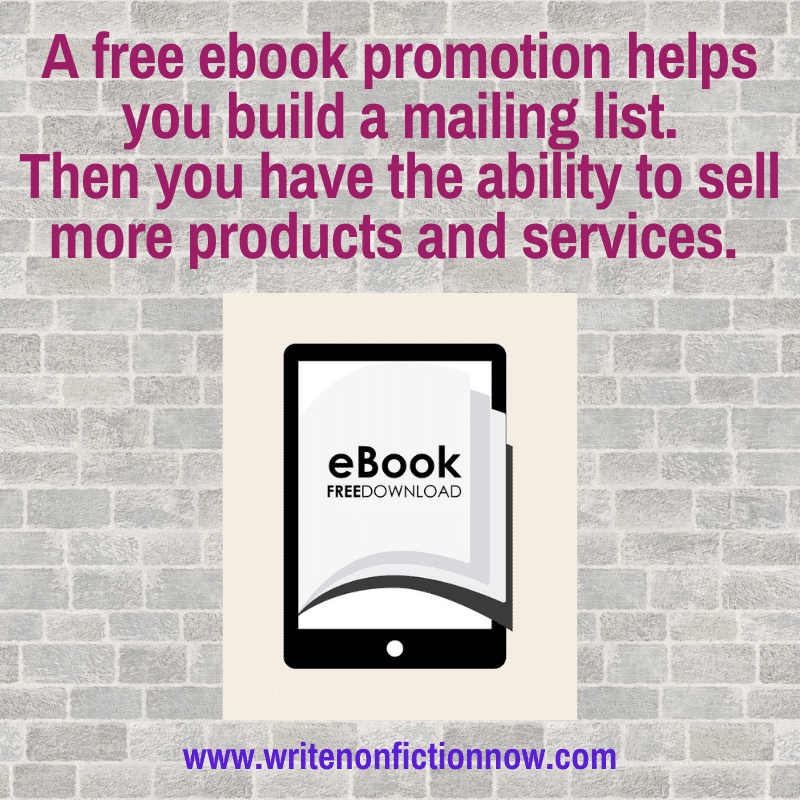 After working so hard on your nonfiction book, it can feel difficult to give it away. But a free ebook campaign can be a powerful promotional strategy, especially if it helps build your mailing list. In this post,
Jay Artale
(
@BirdsOAFpress
), a digital nomad and full-time writer and blogger, explains how and why to use "free" to your advantage.
Everyone loves free ebooks. That's why free ebook campaigns are popular promotional tools. Giving your nonfiction book away helps grow your audience, increase the size of your email list, and build your reputation as an expert in your field. However, many authors are reluctant to choose this strategy.
The biggest hurdle to hosting a free ebook promotion is emotional. You worked hard on your book. It has value. Giving it away for free feels counterintuitive and…well…wrong. Add to that the effort involved in hosting the campaign; suddenly, running a free ebook campaign seems daunting and disappointing.
However, a shift in perspective and an easy-to-use tool will make you wonder why you didn't give your ebook away sooner.
Overcoming Your Resistance to
"

Free"

When you spend months (or years) writing and self-publishing your nonfiction book, offering it for free can feel challenging. Yet, you know the way to make that book successful requires building an author platform. You need to raise your visibility level, grow your audience, and increase the size of your mailing list, which is your most powerful platform element. You may also want to earn income through multiple revenue streams, and a large email list helps you promote your products and services to your audience.

Giving books away can achieve these goals.
2 Types of Authors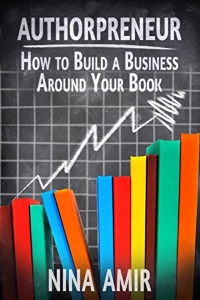 There are two types of authors:
Those who pour their heart and soul into writing one book. They pin all their hopes of being seen as an expert based on successful sales of this book.
Those who realize their book is just one stepping stone needed to build a foundation for their expertise. They use the book as a framework to create complementary content, like workbooks, podcasts, coaching services, or

public speaking engagements

. These authors look at their books as leverage and sacrifice short-term gains for long-term rewards.
Which type of author are you?
As soon as you become the second type of author, you'll stop being resistant to offering your books for free. Yet, there's no point trying to become this author unless you have more than one book available or another product or service waiting at the end of your sales funnel.
Creating Promotional Versions of your Ebook
If you're worried about using a full-length nonfiction ebook for your promotion, or that book is already enrolled in KDP Select, develop a special promotional version. For instance, you can create an abbreviated version of the book using the same content. Or write a new short book that covers a related topic within your niche.
The Problem with KDP Select Free Ebook Campaigns
Many writers turn to KDP Select to create free book promotions. However, there's a problem with these campaigns: they don't build your mailing list. As such, they don't help you get readers into a sales funnel.
If you don't know who opted in to receive the free ebook, you can't follow up with them. You have no means of emailing them. Thus, they may just read one book and not discover the other products and services you have to offer.
It's true that a KDP free ebook campaign can give you visibility. If you do a good job promoting the campaign, your book could end up on an Amazon bestseller list. Readers might then seek out your other books and purchase them, too. But you still have no way to communicate with these readers because they have not gotten on your email list.
Taking part in BookFunnel Promotions
If you are going to give your book away, you want to build your email list at the same time. You can do that by using one tool: BookFunnel.
BookFunnel was launched by an indie author looking for a simple way to deliver digital books to readers. The company provides a content delivery platform and a collaboration hub for book promotions.
How to find book promotions using BookFunnel?
Option A: View the active nonfiction promotions in your BookFunnel dashboard, and find a Newsletter Builder promotion. This is your opportunity to offer a free book or sample in return for joining your mailing list.
Option B: Subscribe to updates for your chosen genre. Anytime an author sets up a new promotion, you

'

ll receive an email notification.
Promotions can be set up for variable time lengths. (Note: Some hosts stipulate that your existing mailing list has to be a specific size to participate.)
If you can't find a promotion to participate in, host and run your own and invite other authors to collaborate with you.
Enrollment Requirements
Pay heed to the promotional requirements of a BookFunnel promotion.
Some promotions stipulate that they

'

re for full books only, and you can

'

t use sample chapters or excerpts.
You must promote the promotion across your social media. Most promotions require you to do this at least once. Still, it

'

s in your best interest to do so multiple times throughout the promotion period.
Level of Effort
Using BookFunnel requires effort if you want this tool to prove successful. You need to:
Create a promotional version of your ebook and upload it to BookFunnel.
Set up a promotion-specific page on BookFunnel. This provides a link you

'

ll use for the promotion.
Showcase the promotion across social media and on your website.
BookFunnel delivers the books to your readers in the format they request. At the end of the promotional period, the readers who downloaded your book have joined your email list.
How I use BookFunnel Promotions
I created a promotional version of my book, Freewriting for Travel Writers, that I offer exclusively through BookFunnel. It doesn't include the level of detail included in my full-length version. Still, it showcases my writing tone and style and consists of enough information for readers to grasp the concept of freewriting.
By taking part in BookFunnel promotions, I've grown my email list. This makes my book a lead generator for my other books and freelance services, which I promote via email. These promotions have helped connect me with contributors for my author interview series, and my blog traffic and podcast audience continues to grow from using this tool.
It's difficult to quantify which of my promotional efforts is responsible for my overall growth. However, I'm confident that if I wasn't using free books as a promotional strategy, my audience wouldn't be as large or grow at the current rate. And my email list would not be continually growing in size.
Long-Term Goals
The critical thing to remember is that being an author requires a long-term game plan. It's not a get-rich-quick scheme. For most authors, a single book won't ever be a sole source of income. Therefore, you need to look at the big picture and take a strategic approach to building your brand. You won't be able to do that unless you proactively work to grow your mailing list, and a free ebook campaign can accomplish that goal.
If you've used a free book promotion to grow your mailing list, tell me what worked best. If you haven't begun a free book promotion for your book, I hope this post has spurred you into action. Share it with your social network so you can inspire others.
About the Author
Jay Art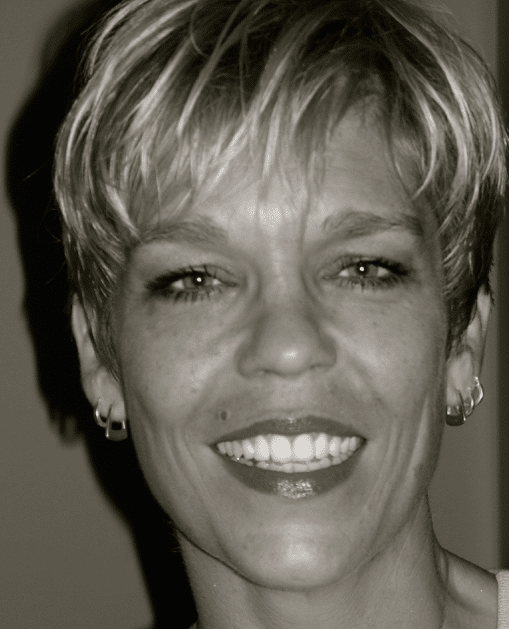 ale abandoned her corporate career to become a digital nomad and full-time writer. She's an avid blogger and a nonfiction author helping travel writers and travel bloggers achieve their self-publishing goals. Join her at Birds of a Feather Press where she shares tips, advice, and inspiration to writers with an independent spirit.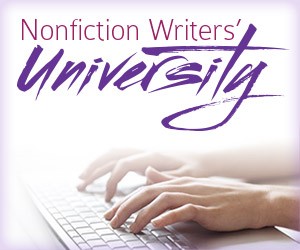 Do you want to learn more about becoming a nonfiction author? Check out the Nonfiction Writers' University. Get the basic education you need and the coaching to help you succeed as a nonfiction writer. Take advantage of monthly live educational and group coaching events. Enjoy a 30-day trial membership for only $1.
Do you want a more advanced approach to your nonfiction writing education? Join the Nonfiction Writers' University MASTERS program. Receive ongoing live Certified High Performance Coaching, Author Training, and Authorprenuership Training as well as monthly educational and group coaching events. Learn all the steps to becoming a successful—and profitable—author. Discover how (finally) to write consistently, boldly, enthusiastically, and productively. Develop the mindsets, strategies, habits of the world's most successful writers. Click here to learn more.
Photo courtesy of yupiramos.