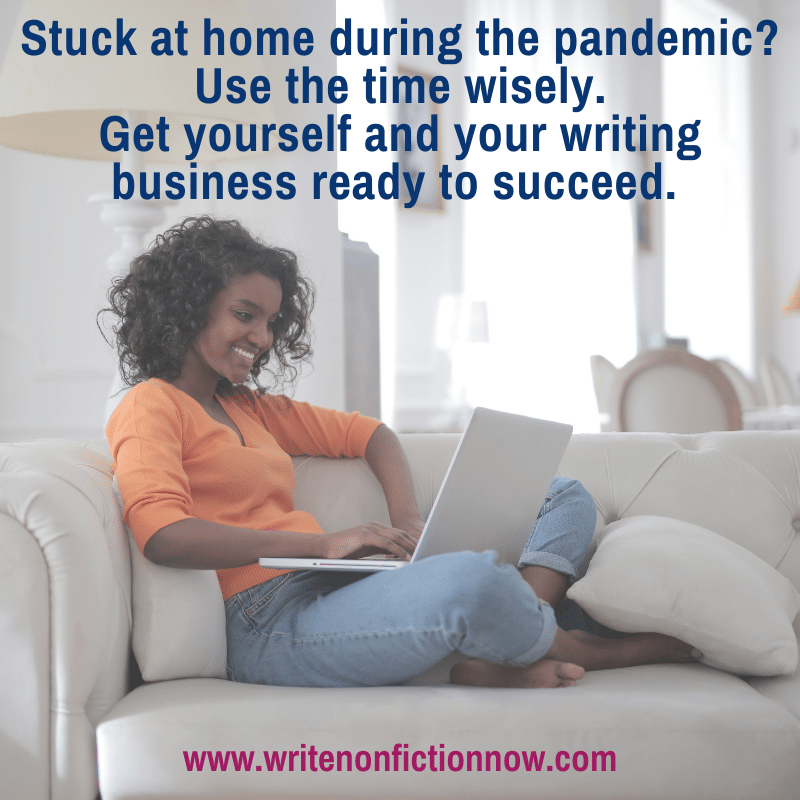 A pandemic may not seem like a situation offering opportunities for writers. In fact, it provides an important one. In today's post, Rodney Laws, an e-commerce expert (
@EcomPlatforms.io
), discusses four ways to focus your attention on boosting your writing business. No matter what type of writing you do, you can use this time to advance your career and be ready to succeed when the economy opens up again.
It's an interesting time to make writing your business. The pandemic has caused much of the world to stop its harried activity and almost come to a standstill. Maybe more than ever, companies need freelance writers for social media, blog, and web content to remain top-of-mind to their audience. Plus, people have been forced to stay home and, therefore, buy more books, which presents an opportunity for authors.
Whether you're trying to make it as a nonfiction writer, novelist, or freelancer, COVID-19 has created an underlying pressure to make your business better during the pandemic. There are clients to be won and audiences to reach.
There are some steps you can take now to boost your writing business throughout lockdown and position it for a successful life after COVID. Let's explore a few of them.
Focus on Improving Your Online Presence
Most writers prefer their written work to speak for itself, which eliminates the need for marketing. Deep down, though, they know appearance is important. Indeed, attractive and compelling websites and social accounts are necessary for success no matter what type of writing business you run.
Therefore, use this lockdown period to develop your online presence. If you do, you'll come out the other end with a modern, professional website and social media presence that entices businesses, agents, and publishers to work with you.
To do so, focus on two things: improving your website and refining your social media presence.
Develop Your Website
A website can be designed in many ways and can perform many functions. There's no set way to develop one correctly.
If you're a freelance writer looking to attract clients, you don't need a high-functioning site. You do need content about your services and clear contact information. If you are an author, your site needs to feature your books and indicate how to purchase them. If you're selling products, like courses or membership programs, you might want to consider a more sophisticated website.

Depending upon the type of website building system used, you will find a variety of tools available to help you sell your products—even books. A platform developed with creatives in mind, such as BigCartel, can make it easier for people to purchase your products in a familiar way. Check out various template website platforms, such as Kajabi, that offer ways to create a professional site and online store without requiring the necessary technical skills.
Polish Your Social Media
When it comes to social media, lockdown offers a chance to focus on consistency and proper use of the platforms. You may have a Facebook, Twitter, and Instagram account already. But are you posting the same (potentially uninteresting) content to all three every day with little thought for when and how you're doing it? Maybe you hardly ever use these sites to increase your visibility and engage with your audience.
Use this time to up your game and create a better long-term social media approach. Consider how to increase audience interaction on the sites and develop easy ways to connect with potential clients or readers through these platforms.
Consider consolidating your efforts onto one social media site. This could solidify your online persona and create a more enjoyable, engaging, and rewarding experience for your followers. Perhaps you could produce greater name, visual, and content style recognition with this strategy, too.
These elements matter, whether you're trying to sell yourself or your products. Audiences want to engage with creators and brands online. Your digital introduction often makes the difference between success and failure.
Take on Different Kinds of Clients and Business
Up until now, you might have only offered writing services that fell "in your wheelhouse." But this pandemic period is a fabulous time to consider expanding, if possible. When a business (no matter how small) starts to diversify its service portfolio, it demonstrates a concrete desire to grow. Plus, doing so will serve you for the long haul.
Businesses often want to turn to one service provider for all their content creation needs. Thus, your willingness to produce various content types can attract clients who are too busy to search out separate contracts for each type of job.

Also, use this time to develop new writing skills. Learn to produce video scripts; enhance your research abilities; practice writing email sequences and blog posts; or try your hand at ad copy or social posts. Then, you can market these writing services. And each happy client represents a small win that goes a long way toward enhancing your reputation and income.
If you write fiction, try your hand at nonfiction. If you write memoir, produce a work of prescriptive nonfiction. If you write how-to books,  learn more creative nonfiction.   
Right now, everything you do as a writer and for your writing business should be about opening new doors. Be prepared to pursue publishing opportunities or different types of writing clients by having more than one trick up your sleeve.
Become a Thought Leader
In a world where quality information has never been so important, thought-leader status is essential. While many small business owners or entrepreneurs brand themselves as thought leaders, this status does play an essential role in how people think about and discuss ideas.
Being a thought leader isn't just a case of raising your online profile (although it helps). It's also about finding opportunities where people can become aware of your work and, in the process, get to know, like, and trust you. Collaborating with others to solve problems is also important.
Position yourself as someone who is offering valuable advice or information. Participate in discussions about big ideas and generally help others. These things give you and your business some much-needed staying power.

Blogging, appearing on new media platforms, and becoming a regular on the speaker circuit are all great ways to get your name out there. All of these things are effectively done virtually during the pandemic.
Make yourself a product—a brand, just like your products, services, and books. Being a regular on industry-leading panels, online summits, and podcasts is a great way to solidify yourself as an authority and expert. And that influence will help you land freelance writing gigs as well as publishing deals. It will also help you sell your self-published books more successfully.  
Dedicate Time to Training Yourself
Be a student. Taking the time to learn new techniques and refine your skills. This is an integral part of the writer's life—whether you run your own small freelance business or a successful nonfiction author. Many people carve out hours for self-development in their busy schedules just to keep moving forward.
Deep down, every writer knows how important this is. If writing is your business, continuously look for new ways to improve your craft, promotion and tech skills, and understanding of general writing and publishing business practices.
If you're experiencing downtime right now, think of ways to become better at your job—writing. There are many excellent digital courses available. Plus, YouTube provides a resource for everything from step-by-step guides on improving a website to freelance writing to publishing.
Boost your writing business now. Ensure it thrives even in difficult times and long after the pandemic ends.
What are you doing to level up yourself, your writing craft, and your business? Tell me in a comment below.
About the Author

Rodney Laws is an e-commerce expert with over a decade of experience in building online businesses. Check out his reviews on EcommercePlatforms.io and you'll find practical tips that you can use to build the best online store for your business. Connect with him on Twitter @EcomPlatforms.io.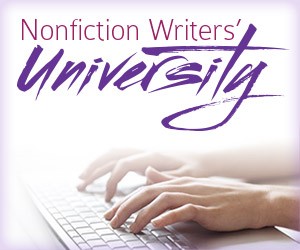 Would you like to write and publish nonfiction work, like articles, blog posts, books, or reports…and become a successful author? Join the Nonfiction Writers' University. Get the basic education you need and the Author Coaching to help you succeed as a nonfiction writer. Enjoy a 30-day trial membership for only $1. If you've felt the desire to get coached and be supported as you pursue authorship, this program is for you.