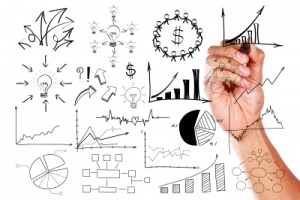 If you want to build a business around your nonfiction book or with a nonfiction book, you can't just sit down and write any book. You need to write a nonfiction book that accomplishes that purpose. What type of book will do that?
In my last post, I mentioned several different structures that might achieve this goal, such as:
A prescriptive nonfiction book
A memoir
A one-big idea book
A problem-solution book
A question-answer book
A list of benefits book
However, over the past week or two this blog has featured posts on transformational books, memoir and books of the heart as well.
The type of book you need to write depends a great deal on the type of business you want to start. If you want to be an inspirational speaker, for example, an inspirational or transformational memoir might do the trick. If you want to become a corporate consultant or a business coach, you likely want to write a one-big idea book or a problem-solution, question-answer or list-of-benefits book. All of these will showcase your expert knowledge base.
Nonfiction Writing Prompt #23: Choose a Business-Building Book Structure
To complete this prompt, make a decision: What book structure will best help you build a business around your book or with a book?
Nonfiction Writing Prompt #22 asked you to determine what type of book you would write. This one is specific to those of you who really want to take authorship (and that prompt) to the next level and create more than just a writing career; this is about becoming an authorpreneur.
First, get clear about the type of business you would like to create. Do you want to become a coach, consultant, editor, speaker, workshop leader, or service provider?
Second, make a list of the types of services you would offer.
Third, write a tag line for yourself. Will you be the "XX Expert?" or "XX Coach"? Or can you "verb" what you do into a phrase, like "Helping people….," "Training others to…," "Leading the way to…," or "Inspiring new ways to…"?
Fourth, ask yourself if you will have a process or system that can be put into the format of a book.
Fifth, determine your market and the types of books they like to read.
Sixth, look at the book structures mentioned above. Also go to a bookstore and look at the books in the category you think your book would fall into. Choose a structure.
If you now apply the information in Nonfiction Writing Prompt #21, you can use that writing guide to produce a manuscript for a book that will not only create your business but be marketable as well.
Do you know what book will help you achieve your goals?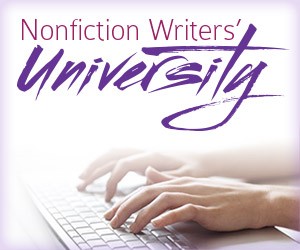 For more information on how to create nonfiction book ideas that are marketable and that support your writing goals, join the NFWU. When you do, you'll receive this month's Nonfiction Writers' University (NFWU) homework assignment, which contains more exercises and information on this topic. Plus, you'll have access to the growing archive of past homework assignments and NFWU teleseminars as well as some introductory gifts worth more than the membership! Join here at the low introductory rate!
Photo courtesy of KROMKRATHOG | freedigitalphotos.net