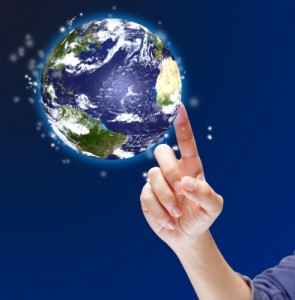 As the great mystic Bob Dylan wrote, "The times they are a changin'."  And not just in the economic, political, ecological, or some other specific part of our life. Not just in the publishing world, though that changes all the time, too. And not just in the United States or in one country. Everything is changing all the time.

Some things change as if by a force of their own. Many people predicted, and continue to predict, change for the year 2012, for example. The Mayan calendar ended with the Gregorian calendar year of 2012, causing many to predict a cataclysmic end to the world or a huge shift in human consciousness at this time. The Jewish mystics also claim creation is moving toward a change in consciousness that will herald in World to Come, a time of peace on earth, but they say it lies 267 years in the future. No matter how you look at it, change is happening now, every day, every moment as we move ever closer to the year 6,000 on the Jewish lunar calendar–or on any calendar. 
Change just happens.
And sometimes it doesn't. We get stuck. Or others get stuck. Or a situation gets stuck. Or it seems everything around us gets stuck and just won't change.
That's when we, as writers, can actually make a difference. We can instigate change. We can make change happen. We can become change agents.
Instead of looking at the stuckness around us, or the things we don't like that we wish would change and saying, "That's nice," or "That's interesting," we can make a difference. We can get involved.  We can create change. We can create movement and movements with our words. 
How? You can "author change" by writing:
an article
an essay
an op ed piece
a blog
a printed book
an ebook
a manifesto
that inspires others to action–to change.
By committing you:
strong feelings
opinion
passion
purpose
mission
arguments
to paper in an authentic and convincing manner, you can get others involved in your cause.
What are cause do you feel strongly about? Animal ow women's rights? Going green? The upcoming election? Saving racehorses from slaughter? Start writing about it. Become a change agent.
Do something more than just write. Author change.
Photo courtesy of happykanppy
Are you an author of change?
Do you feel called?
Do you feel a sense of purpose?
Do you have a strong desire to make change happen?
Do you have a message to impart?
Do you have a mission to fulfill?
I have created the Author of Change Iransformational (ACT) Coaching Program to provide 20 Authors of Change at a time (in the LIVE class) with the steps to really make a difference. Whether you are looking to change yourself or the world around you, the process offered in this program will give you the tools to do both.
The ACT Coaching Program provides you with the steps to make a difference-in your life, in the lives of others and in the world. From personal transformation to learning how to spread your message through book publishing and online media, this 3-month program will give you the tools to become an Author of Change.
To reserve your spot or to find out more, go to www.authorofchange.com. Space limited to 20 registrants.

Become an Author of Change.