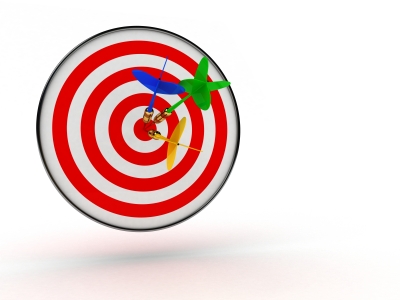 In my last two posts I focused on how to prepare to meet your writing goals. I explained that you need to take three steps to do so. First, I discussed how to do a yearly review and then how to set writing goals. Today, in the final post in this series, I will detail how you create an action plan to make sure you actually accomplish the writing goals you set. This is the most important step of the three-part process.
Once you've gone through the process described in my last post–made a list of writing goals by priority, created a timetable for achieving your goals, described your goals, marked the goals you feel less passionate about, and placed the goals on your calendar by planned date of completion—you are ready to develop your action plan. To do this, follow begin by writing down each goal once again. Now, for each goal:
List 3-5 things you know you must do to achieve the writing goal. Maybe you need to make a phone call, write 10 chapters, send out a query letter, etc. You get the idea.
Write down 1-3 things that will help you achieve your writing goal that you would enjoy doing. If you close your eyes and think about what you would do right now to achieve the goal, what would it be? What do you want to do?
List 1-3 things that will help you achieve your writing goal that you feel inspired to do. Again, close your eyes. Do any thoughts float into your mind? Do you get any images? Does your intuition tell you to do something unusual or unexpected? Write these things down and do them, too.
Now get out your calendar and start plotting these action steps on your calendar. Make sure you have at least 1-2 of them scheduled per week…possibly more. And as for those writing goals you felt less passionate about, this is where you give them a little extra attention. Place the action steps for those goals early in the week and early in the year. Get them done and over with!
If you use these three steps to prepare for 2013, you are sure to have an awesome writing year.
Want to blog a book in 2013? Join a blog-to-book coaching group. Next group starts Wedenesday, January 2, 12-1 p.m. PST
For more information or to register, click here.
Photo courtesy of Danilo Rizzuti | freedigitalphotos.net