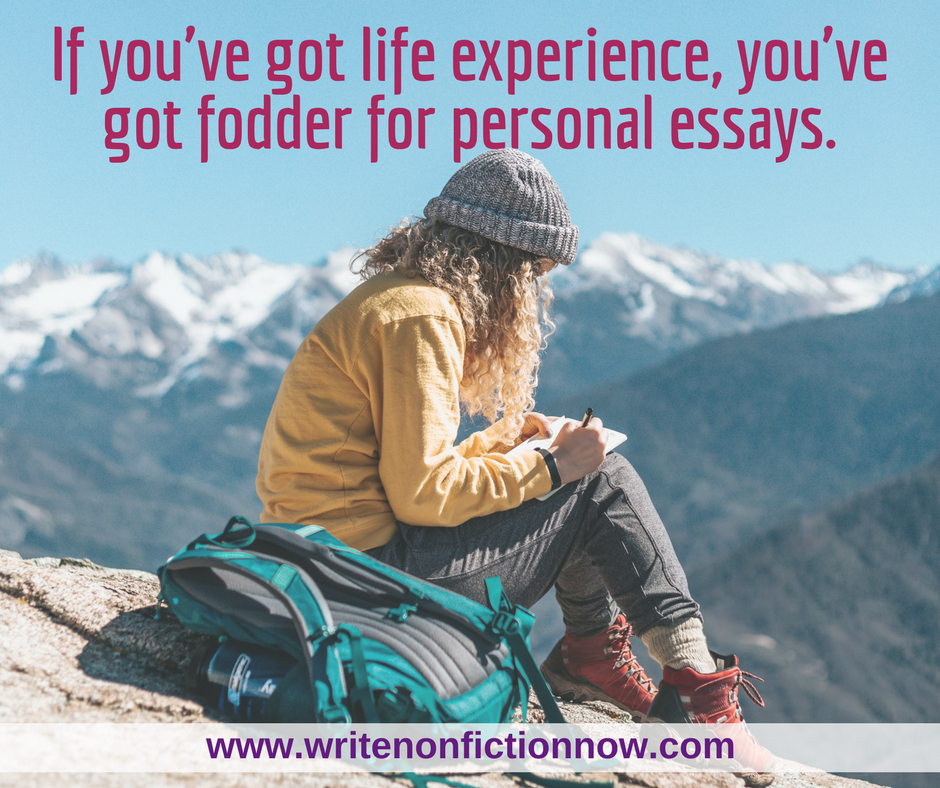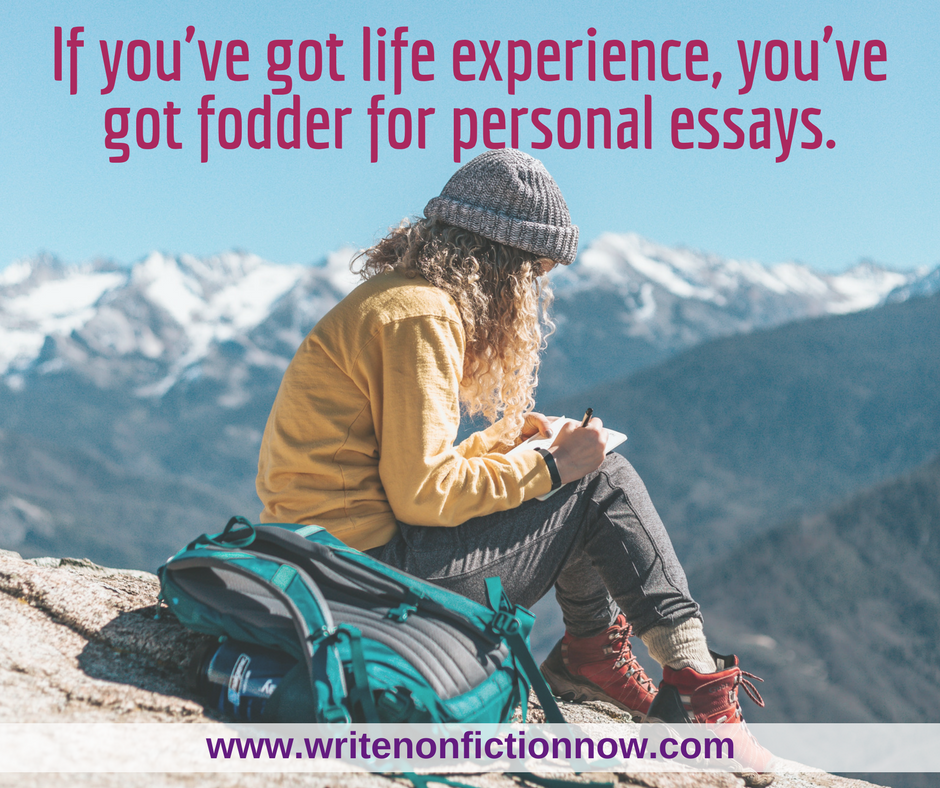 Last week I wrote two posts related to memoir, 10 Ways to Use Life Story in Nonfiction Writing and How to Use Life Story or Personal Experience in Articles. Today, I'd like to add to these with a post about how to use life story and personal experience in essay. For the memoirist, it makes total sense to branch off into personal essay since this form lends itself well to anecdote and vignette.
Essays tend to be short pieces written from an author's personal point of view about a subject.  While many types of essays exist,  the personal essay offers those who like to write about life story and personal experience a chance to describe and expound upon these things.  Indeed, they can also analyze their experiences and offer information from their own lives that might prove useful to others in a much more artistic manner than an article allows. However, unlike memoirs, essays tend not to read like fiction, although they can contain dialogue.
Basic Personal Essay Format
I like to write personal essays in a three-part or four-part format. Begin with an anecdote or vignette. Set the stage. Describe a scene. Depict an issue with which you are struggling. Tell a story.
Next, explain why that experience or story was important to you. How did it impact you. Are you still struggling with that particular experience? What did you learn. How did you deal with it? How did it change you?
Now, can you discuss why the experience might be important for your reader? How can your life story and experience relate to them? What can they glean from it? How can they put your lessons to use in their lives?
Last, take the subject broader than just you or your reader. Find a universal lesson or principle you can discuss. End with a paragraph or two that makes your story appeal to more people or makes it relevant to anyone anywhere. Or tell another story that drives this point home…or that simply drives your point home.
Pretty simple really.
Find Publications and Submit Your Essay
Next step? Find a publication to publish your essay.
The easiest way to do that is to purchase a copy of Writer's Market or their online version and look for magazines that publish personal essays. Or Google some of your favorite magazines and find out if they take personal essays and how to submit yours.
Most magazines provide writer's guidelines. And it's a good idea to find out a magazine's writer's guidelines prior to beginning to write your personal essay. That way you'll know how many words they require before you start writing, and you'll discover if they have any special needs.
Gather this information prior to writing an essay if at all possible. Then you can cater your piece to their specifications. If you do so, you stand a better chance of getting your personal essay published.