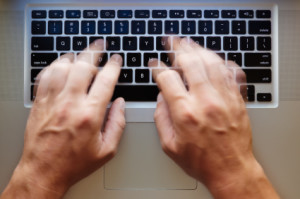 I've written a number of book proposals, and I've helped a lot of clients with theirs as well. Writing a nonfiction book proposal takes a lot of time and entails a lot of work. I like to joke that you could write a whole book in the time it takes to write a proposal. (And I admit writing proposals is not my favorite activity by a long, long shot.)
But…but…there is this very special moment when you complete every part of the proposal except the sample chapters or writing your manuscript. It's that time when you are just about to begin writing. You know exactly what your book is about. You know exactly what you will write. You know you are exactly the right person to write the book. And you know for sure now is exactly the right time to write it. (And you know now is the exact time for a publisher to purchase the book or for you to self-publish.) You can't wait to get started.
That moment is precious!
After I'd experienced that moment several times, I acknowledged its value. But you can experience lots of other moments during the writing of a proposal. These are the moments when, if you are wearing your new glasses, you and your project come into focus in a new or different way. You gain a new perspective. You have an epiphany. You get a new idea that will improve your book. You realize you need to change something or do something differently to ensure you and your work are publishable and can achieve success.
You don't have to write a book proposal to get these benefits. Just accumulate the information that goes into a book proposal. While you do so, wear your new glasses. Evaluate yourself and your idea through the eyes of an agent or an acquisitions editor. See how many moments you have during the "proposal process."
If you have had an epiphany or gained a new perspective while working on your fiction or nonfiction book proposal, please leave me a comment. I'd love to hear about it and possibly include your anecdote in my new book, The Author Training Manual (Writer's Digest Books, 2014).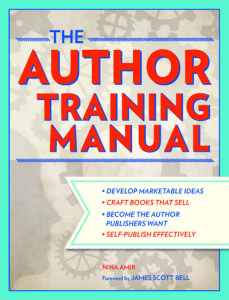 Note: You can read additional blogged draft excerpts from my new book,
The Author Training Manual
(Writer's Digest Books, March 2014) here. Only select pieces from the manuscript, a "working draft," were posted—not the complete manuscript. Read the next post in the The Author Training Manual blogged-book series by clicking here. Purchase the book on Amazon.com, barnesandnoble.com or at Writersdigestshop.com.
Lea

rn how to create a successful book—one that sells to publishers and to readers—by developing an AUTHOR ATTITUDE and writing a BUSINESS PLAN for a MARKETABLE BOOK. Register for the AUTHOR TRAINING 101 Home-Study Course, and go from aspiring to successful published author! This course is based on The Author Training Manual. If you like what you've read here, you'll love the course.
Photo courtesy of chrispecoraro | istockphoto.com