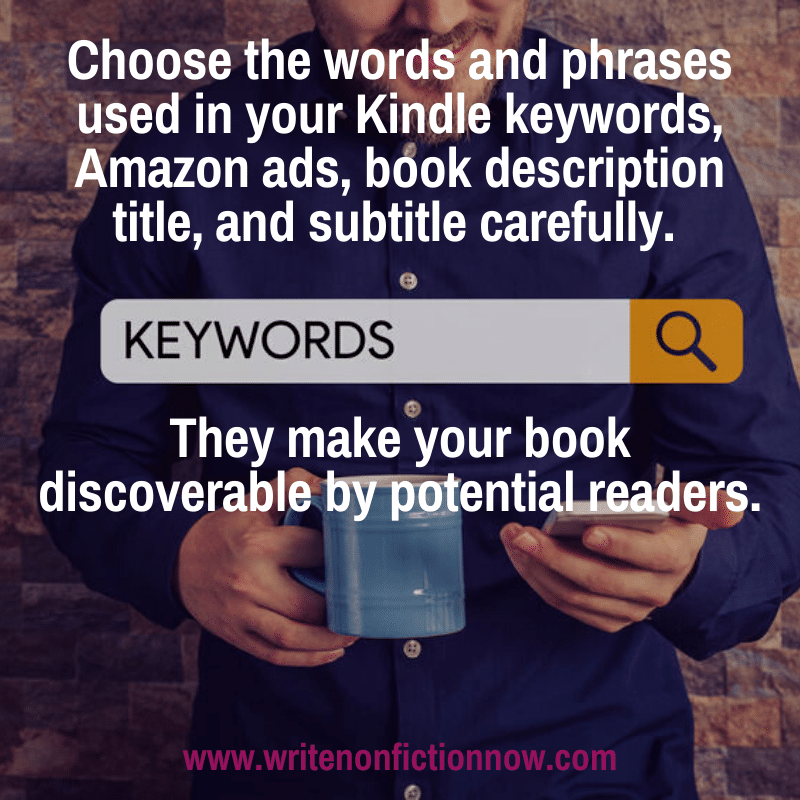 It's essential for nonfiction writers to fully understand and effectively use keywords. They help your website get found, which makes you more discoverable. More important, they help your books become discoverable in Internet and Amazon searches. Today,
Dave Chesson
(
@DaveChesson
)
,
the creator of
Kindlepreneur.com
, explains how to find and use Keywords on Amazon, so you sell more books.
If you're an author set on publishing and marketing books, you've probably heard about keyword research once or twice. A keyword, or the phrase someone types into Amazon, is a great tool to use in your marketing endeavors. With the right keyword research, you'll have insight into the exact phrases your potential readers are searching for when looking for a book online.
But what do you do once you've picked the right keywords? That's what we will explore in this post. Specifically, we'll look at:
When you should and shouldn't "keyword stuff"

Why your book description is important

How you can optimize your book title with keywords
So let's jump right into the ways keyword research can help you sell more books—so that you can write more of them! 
1. Enter the Correct Kindle Keywords
The most common way you'll use your keywords to sell more books is through your allotted Kindle keywords.
When you publish a book, Amazon gives you seven boxes in which you can enter keywords. Each box can hold up to 50 characters.

You should definitely enter your keywords into these boxes.
But how do you pick the best keywords when you have a huge list? There are two different strategies when it comes to filling the boxes.
Some will say you should choose the exact seven keywords for which you want to rank. Find the seven best phrases and enter them as an exact match. Others will say you can hedge your bets a little and stuff each box with as many keywords or phrases as possible until you hit your 50 characters.
So, let's just say you write How-to & Home Improvements books. For your latest title, you enter "organizing storage closet small space living" into your keyword box in hopes of getting any combo of those phrases.
Stuffing your keyword box with the entire 50 characters will get your book indexed for more search results. Keep in mind, though, this doesn't mean you'll be ranked near the top; it just means you'll show up somewhere in the search.
This is because Amazon uses all the possible variations and rearrangements of the words you enter in your keyword boxes. So, using my "organizing storage closet small space living" example from before, you'd show up for:
Organizing closet

Small space storage

Closet storage
 And so on.
This helps if you want to rank for as many phrases as possible. However, if you're more a "quality over quantity" type of marketer, enter exact-match keywords with the goal of higher rankings. By that, I mean writing the exact keyword for which you want to rank. So, if my dream keyword for my new book is "organizing storage closet," I should use that exact phrase. 
So, where does that leave you?  
Rather than choose one strategy, try a little of both. For your dream two or three keywords (the ones you think are the best match for you), use an exact match. For the remaining spots, keyword stuff your heart out.
By taking full advantage of these seven kindle keyword boxes, you'll help Amazon effectively index your book and thus gain more visibility. Best of all, you'll reach readers who are entering those phrases into the search bar on Amazon.
2. Use Keywords in Your Amazon Ads
When you're creating Amazon ads, you can either run automatic keyword targeting or choose your own keywords.
Sometimes Amazon's auto ads are effective. After all, Amazon is pretty good at making money, and they want your ad to work. However, you'll often find that your own keywords will outperform the automatic keyword ads.
In fact, the right keywords can increase conversions a lot. You can use your regular Kindle keywords in your ads, and you can target books and authors that your reader would like. You also can use a tool like Publisher Rocket, which will produce over 150 potential keywords perfect for your book in just a few seconds. You can even export those keywords straight to a spreadsheet.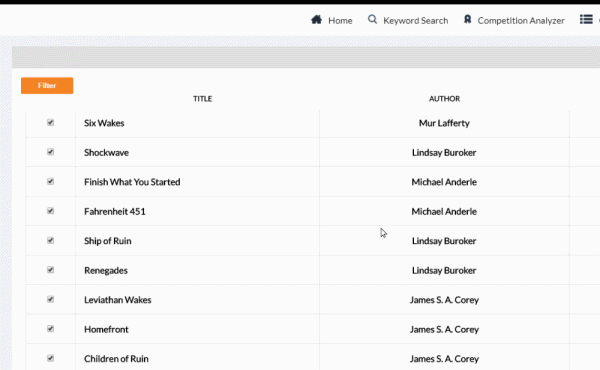 Use your keywords alongside Amazon's suggestions to give your ads a boost.
3. Use Keywords In Your Book Description
There's some debate about if keywords in your book description help rankings or not. I'm pretty sure they do since Amazon's algorithm is incredibly sophisticated.
One of the most underrated book sales and conversion tools you have is your book description. Think about it, if someone gets to the point where they're reading your book description, that means they've:
Typed a phrase into Amazon

Noticed your book

Had an interest in your book title and cover

Clicked through to your sales page
Basically, someone reading your book description is already interested in your book and close to purchasing. The fish is on the hook; you've just got to reel it in.
When you include smart keywords in your description, you're consistent through the sales cycle. The shopper types in a keyword looking for a specific kind of book (say "self-help," for example). They see yours with a title that's relevant to their search term, and then they see that same phrase mentioned again in your book description. There's congruency throughout the entire process. This will lead to higher conversions.
From there, your book will increase in rankings, regardless of whether Amazon's algorithm crawls book descriptions for keywords or not. For example, let's say someone types in "personal transformation for women" to Amazon and sees your book ranked ninth. They're interested in the cover, click through to the sales page, read your fabulous book description, and buy your book. That process tells Amazon, "Hey, this book over here is a good match for that keyword. They chose the ninth-ranked book over the higher-ranked ones". If enough people buy, then it's likely going to result in higher rankings.
4. Place Keywords in Your Title and Subtitle
You may have picked up on me mentioning book titles in my last point. Your book title is a great place to include a keyword; it'll instantly tell your reader what the book is about. Now, I'm not saying you need to stuff your title with as many keywords as you can. The title 'Organizing Your Storage Closet in Small Space Living' doesn't really roll off the tongue.
Just remember, your keywords are the phrases your potential readers are typing into Amazon when they search for books. Using their own words will be an asset for you in your marketing. This works in fiction but can be especially useful in nonfiction, too, as readers are usually searching for a problem they want to solve. 
Just check out this search result when I type in "how to write nonfiction."

You may not get the perfect book title and keyword combo, as I showed above, but you can certainly find a way to use some of your keywords in your book title.
Final Thoughts
Keyword research has plenty of practical uses that'll get you more sales on Amazon. Make sure you use your keywords wisely. Most of all, make sure your book, along with its description and cover, are first-rate.
About the Author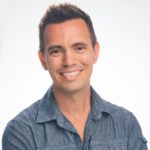 Dave Chesson is the creator of Kindlepreneur.com, a website devoted to teaching advanced book Marketing which even Amazon KDP acknowledge as one of the best by telling users to "Gain insight from Kindlepreneur on how you can optimize marketing for your books." Having worked with such authors as Orson Scott Card, Ted Dekker and more, his tactics help both Fiction and Nonfiction authors of all levels get their books discovered by the right readers.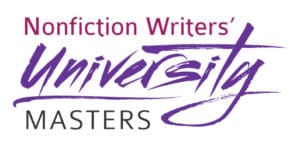 Would you like to learn more about becoming a nonfiction author? If you aren't sure how to get started or to move forward on your nonfiction writing journey, check out the Nonfiction Writers' University MASTERS program. Learn all the steps to becoming a successful—and profitable—author. Discover how (finally) to write consistently, boldly, enthusiastically, and productively. Develop the mindsets, strategies, habits of the world's most successful writers. Make your difference today.
Click here to learn more
. (If you aren't ready for the Nonfiction Writers' University Masters program, explore the Nonfiction Writers' University. Enjoy a
30-day trial membership for only $1
.)
Photo courtesy of Rabia Elif Aksoy .