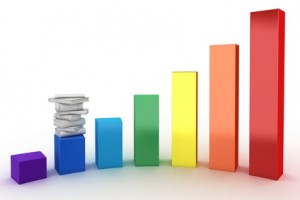 As the writing frenzy of November ends, it would be easy for you to relax into December. After all, the holiday season is upon you, and you may feel burned out from participating in the Write Nonfiction in November (WNFIN) Challenge. Don't slow down now; instead, gear up and put to use the 30 days of expert posts provided on this blog last month. Combine all that information and the last remnants of your energy. Challenge yourself to become not just a successful author but an authorpreneur.
You are in a unique position. You have produced a manuscript in a month. Eighty-one percent of the U.S. population wants to write a book, but only two percent every achieves this goal. You are now in that small percentage.
At this point, you need only polish and publish your manuscript—traditionally or as an indie author. Yet, it's a rare nonfiction author who makes a living from book sales, even if that book hits one or more bestseller lists. It's possible to turn your book into a thriving business if you approach it as a savvy entrepreneur, however.
You now possess the information you need to help your book succeed and to build a business around it. By reading the 30 posts provided during National Nonfiction Writing Month (NaNonFiWriMo), you have given yourself an advantage over the majority of nonfiction authors. You know how to promote your book and to turn it into products and services.
How to Turn Your Book into a Business
My expert guest bloggers taught you about seeding your book for products and services, conducting teleseminars, producing Hangouts on Air (which are a lot like webinars), developing podcasts, and creating a business around your book and blog. This information provides the basic education you need to become an authorpreneur.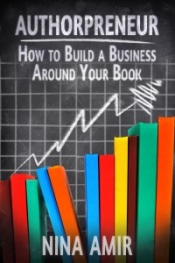 You are ready! Follow these steps to build a business around your book:
Plan your book keeping in mind the related products and services you want to create.
Write your book in such a way that it leads readers to your products and services. Provide calls to action that send them to your website or to lead pages for these items. Or compose with the knowledge that you might turn the chapters or sections into courses, teleseminars or systems for coaching.
Produce teleseminars and webinars or Google Hangouts on Air to promote your book and to lay the foundation for products. These should be on subjects related to your book and planned so they can be grouped and sold later as courses. For example, you could do three to five teleseminars or webinars on a topic related to a chapter in your book. These can become a home-study course. (You could do this with Hangouts on Air as well.)
Develop a podcast to promote your book and other products and services. Plan shows so you can use them as part of the products you create or even as books you "speak into existence." In other words, you can podcast a book in the same manner you would blog a book. You also can include audio recordings in your products.
Any one of these tools can be used to create a membership site or continuity program. People buy this as a subscription, and the site offers them high-value content and community.
Create a coaching or consulting service based on your expertise, knowledge or the system included in your book.
Put all or some of these tools to use to create a business around your book. In this way you can earn a living as an author.
And don't forget to refer to the fabulous posts from November that taught you how to publish your book successfully. Don't let that manuscript just sit around until…someday. Now that it's written, turn it into a print or digital book! Until you do that, you can't become an author or an authorpreneur.
To access all the valuable blog posts from NaNonFiWriMo/TheWNFIN Challenge, click here. To review and take advantage of all the wonderful resources offered by the NaNonFiWriMo/TheWNFIN Challenge expert bloggers, click here.