WNFIN Challenge/NaNonFiWriMo
Day #2
Guest post by Michael J. Gelb (@MichaelJGelb)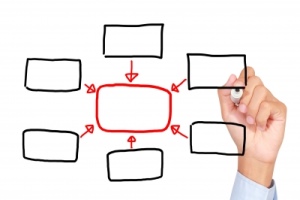 If I were to recommend just one method for mastering the creative process, it would be mind mapping. Originated by English author and poet Tony Buzan, Mind Mapping is a versatile tool for generating and organizing ideas using images and keywords in a nonlinear format.
It's best to make a mind map on a large piece of blank paper and to use many different colored pens, but you can also do it on a small note-pad with just one pen if necessary.
Begin with a symbol or a picture representing your topic at the center of your page. Starting at the center rather than at the top of the page helps to free you from the limitations of hierarchical, top-down thinking. Pictures and symbols are easier to remember than words, and they enhance your ability to think creatively about your subject.
Print keywords on lines radiating from your central image. Keywords are the information-rich nuggets of creative association. They are easier to remember than sentences or phrases and can be generated more quickly, without sacrificing meaning. Connect the lines for maximum clarity.
Print one keyword per line. Placing just one word per line trains you to focus on the most appropriate keyword, enhancing the precision of your thought and minimizing clutter.
Add colors and pictures. Colors and pictures enhance memorability and imagination. Draw pictures and images, preferably in vivid color, wherever possible; they stimulate your creative association and enhance your memory.
Mind Mapping: Overcoming Premature Organization
For most people, the biggest block to the creative process is premature organization. The school-bred fear of mistakes and embarrassment leads many individuals to attempt to put their ideas in order and analyze them before devoting sufficient time and energy to generating new ideas. This syndrome is exacerbated when we are taught outlining and other linear note-taking methods.
Outlining is valuable as a tool for presenting ideas in a formal, orderly fashion after the real thinking has been done. If you try to generate your ideas in a top-down, linear fashion you will find that it slows you down and stifles your freedom of thought. It is just plain illogical to try to organize your ideas before you've generated them. Many people understand this notion theoretically but remain stuck in a linear framework that limits their creative-thinking ability.
The cure for premature organization is to generate first, then organize. It's like the writer's motto: write drunk, revise sober. If you write sober and revise sober, your work is boring and no one wants to read it. If you write drunk and revise drunk, no one can read it. Write drunk (generate lots of ideas), then revise sober (organize and analyze your ideas).
Some folks naturally generate lots of ideas in a flowing, nonlinear fashion, but never bother to organize them. And others generate and organize but never get around to implementation. Mind Mapping helps liberate the generation mode and makes it easier to organize ideas because you can see the relationships between them more readily.
(This excerpt was adapted from Michael J. Gelb's new book Creativity On Demand: How to Ignite and Sustain the Fire of Genius.)
About the Author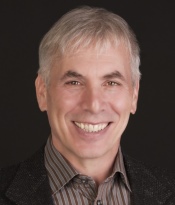 Michael J. Gelb is the author of 14 books on creativity and innovation including the international best seller How to Think Like Leonardo Da Vinci: Seven Steps to Genius Every Day. How to Think Like Leonardo has been translated into 25 languages and has appeared on the Washington Post, Amazon.com, and the New York Times best seller lists.
His new book Creativity On Demand: How to Ignite and Sustain the Fire of Genius is published by Sounds True. You can read more about Michael here: http://michaelgelb.com/.
Photo courtesy of pakorn | Freedigitalphotos.net. Amazon links contain my affiliate code.