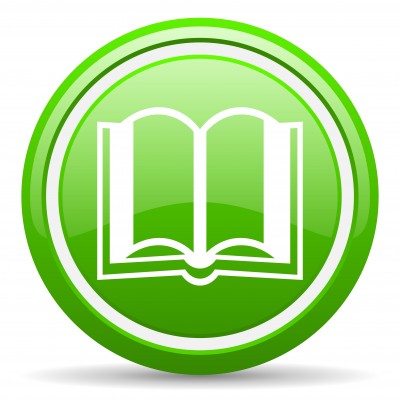 I battled with Microsoft Word for years. Oh heck, I use Word just like everybody else, have used it for years.
I was converted from WordPerfect back in the days when Microsoft's Office suite swept away all competition at one fell swoop. It was easier to just accept it as the program with the best features and the most support from the huge user base.
Besides, in my business as a book designer, I get files from authors in all kinds of formats, and every program that wanted to survive had to be able to output files in a format that Word could open.
And despite everything I don't like about Word, it usually has a feature that you can use to do what you need to do. In addition, in running massive, repeated Find/Change operations in preparing manuscripts for layout, Word is quite fast.
But my war wasn't about any of that, it was about books.
Self-Publishing Explodes in Popularity
Over the past 10 years, authors who realize they can now publish their own books have revolutionized the publishing business, and many are enjoying a lot of success at it, too.
But what program do you think all those authors turned to, when it was time to format their book? You guessed it, Microsoft Word.
Okay, so here's my problem. Word is terrible to work with if you want to create books that at least appear to be professional. Why?
Word is meant for business documents and school reports, so the tools it has that can be made to work for long documents are obscure and hard to figure out.
Although Word has features that can be used to make sure your formatting is consistent, only 1% of Word users know how to use these features.
The fonts that come with Word are, in many cases, poor choices for books. And the majority of books created in Word are typeset in Times New Roman, intended for newspapers and business reports.
Despite these limitations, authors kept struggling with Word. When ebooks started to explode on the scene, Word became even more important, since it became a kind of standard for conversion into ebook formats.
For instance, the huge and hugely-popular Smashwords for many years only accepted files in Microsoft Word format.
(Some readers have asked me if I've ever created a book in Word, and I confess I haven't. As a professional book designer, I've always had real typesetting software designed to create long documents, and no matter how good you can make Word look, it's never going to equal the pages that can be created with a tool like Adobe InDesign.)
For years I tried to convince authors to hire a professional book designer instead of doing their books in a word processing program.
But you know what? Thousands of them just kept doing it. Late last year I had to admit defeat. I had failed to get those authors to drop the program they already owned and knew how to use.
Templates to the Rescue
Then one day, I looked at the tagline on my blog. This is what it says:
"Practical advice to help build better books"
And I had a flash of inspiration. Instead of going to war with my readers, why not do what I said I would do, help them "build better books"?
I partnered with Tracy R. Atkins, an indie author and technologist who knows Word inside out. Together, we've created the solution that will end my war with Word for good.
The solution is templates. At our new site, BookDesignTemplates.com, we offer authors a growing collection of beautifully designed, industry-standard book templates. Some are intended for novels, narrative nonfiction, and memoirs. Others have all the nuts and bolts you need for complex nonfiction books.
Here's how it works. You open the template file in Word and strip out the sample text that's in the file. Then you replace it with your own manuscript and use the preformatted styles. Very soon you'll have a real book to send off to a print on demand vendor.
And if you want to do print and ebooks versions, we have template bundles you can use to keep your design consistent, and which will convert easily into ebook formats.
The templates come with complete instructions in our step-by-step Formatting Guide and they also come with fonts I've hand picked to give your book a stylish and highly readable look.
For authors who haven't put together a book manuscript before, we've put together a massive free resource, the Book Construction Blueprint. It's got everything you need in it that explains how books are made.
So if you're planning on doing a book in Word, save yourself hours of frustration and the whole "amateur" look. Check out the book designs at BookDesignTemplates.com.
Special: During April, 2013, to celebrate our opening, we're giving all your readers 46% off anything on our site. Just enter the coupon code template46 in the shopping cart when you're ready to check out.
 About the Author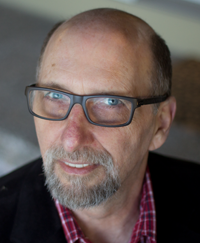 Joel Friedlander (@JFBookman) is an award-winning book designer, a blogger, and the author of A Self-Publisher's Companion: Expert Advice for Authors Who Want to Publish. He's been launching the careers of self-publishers since 1994 and writes TheBookDesigner.com, a popular blog on book design, book marketing and the future of the book. Joel is also the founder of the online training course, The Self-Publishing Roadmap.
Image credit: alexwhite / 123RF Stock Photo