If your dream of authorship includes traditional publishing, at some point you will need to approach a literary agent to try and obtain representation. Only small, independent publishing houses accept what are called "unagented" submissions. The mid-sized and large published houses all require that book proposals arrive via "agented" submissions. That means your first job involves sending a query letter to a number of agents until you find one willing and excited to work with you on selling our project to a publisher.
Your query letter gets an agent interested in your nonfiction book. Once you have accomplished that first step, the agent will request your book proposal (so you better have that proposal ready before you send out your query letter). If he or she likes the proposal, which means your project appears marketable, you will be offered an agency contract. At that point, the agent begins trying to sell your book to a publisher—probably with a version of your initial query letter.
That query letter is your first impression—so it better make a good one. Today, on Day #14 of National Nonfiction Writing Month (NaNonFiWriMo), literary agent Andy Ross offers advice on how to write a query letter that compels agents to ask for more. If you took on the Write Nonfiction in November (WNFIN) Challenge with the goal of not only finishing a book but eventually landing a publishing deal, this guest post will help get you another step closer to accomplishing that goal.
Nine Tips for Effective Query Letters
By Andy Ross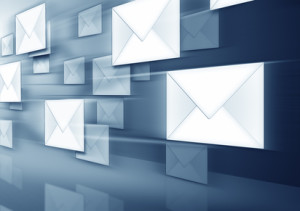 Whenever I go to writers' conferences people ask me how to write effective query letters.   I see a lot of misinformation and bad advice floating around the Internet and even in publications such as Writer's Digest. It usually comes from people who promise sure-fire success getting published if only the writer will follow a certain technique. Don't buy that for one minute.
The only road to success in publishing is traveled by having good projects, writing them well, and having the platform to get attention from an audience of readers.  Although there is no kabbalistic knowledge of query technique that guarantees you agent representation, here are nine tips that will help you present your project in the best possible light.
1. Do research when preparing your submission list.
There are over 2,000 literary agents listed in Publishers Marketplace. Most of them specify the subject areas they seek. You can find it on their websites or on databases like:  Association of Author Representatives  (http://aaronline.org/) and Agentquery.com. Don't waste your time and theirs sending queries to agents who aren't interested in your genre. After you create your list, go to each agent's web page and try to learn a little more about them. Be sure to check out their submission guidelines.
2. Never work with agents who charge money up front for "services."
All reputable agents work on commission. Up front fees are a red flag for scammers.
3. Always do multiple submissions.
The odds for finding an agent through unsolicited queries isn't great, so you might as well maximize your chances by querying more than one agent at a time. I get about 4,000 queries a year. Out of that number, I probably respond to about 150 asking to look at their proposals. From that number, I might take on 10 as clients. All that being said, most of the deals I made this year were for clients I discovered in the "slush pile."  Agents' decisions are subjective.  For example, Harry Potter was rejected by lots of agents.
4. Keep the query short.
I like queries of less than half a page in length. Save the rest of the information for the book proposal.  I get hundreds of queries a month. Chances are that most agents will spend about 10 seconds on your query deciding whether they want to follow up with you. Make sure those 10 seconds are used effectively, including finding the information she needs.
5. Answer the key questions: What? Why? Who?
What is the genre? What is the book about? Why does it need to be published? Who am I to have the authority to write it? And remember that in this day and age "platform" is everything in commercial publishing. Most agents will look for your qualifications first.
6. Be professional and sound professional.
Writing for publication is a business as well as an art. Familiarize yourself with the proper terms of art in publishing. When you specify the genre of your project in the query, make sure you know what the standard genres are. More than once I have received queries that begin: "This book is a narrative non-fiction novel."  That's not an impressive way to start a query.
7. Be transparent. Avoid hype.
After hearing thousands of pitches, agents (and publishers) have pretty good bullshit detectors. A query brimming with hyperbole sends a message to me that the author is either imbued with grandiose delusions or playing me for a fool. Avoid mentioning movie deals, Oprah, Eat – Pray – Love, or the expression "paradigm shift."
8. Be patient.
Responding to queries is not always the highest priority of an agent. Some are not even interested in new clients and, accordingly, may not respond at all to your query. I try to respond within a week, but I am in the minority on this point. If you don't hear back, assume that the answer is "no."
9. Writing queries isn't very hard.
Chances are that you didn't need to read this list of tips to write an effective query.  Agents are looking for good publishable projects. We aren't going to reject one because the query diverges from a desired format. Still a confused or incoherent query usually indicates a confused or incoherent project.
About the Author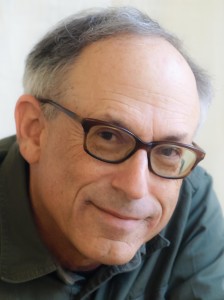 Andy Ross is a literary agent in the San Francisco Bay Area. Before starting his agency in 2008, he was owner of the legendary Cody's Books in Berkeley for 30 years. Andy represents books in a wide range of genres including: current events, history, journalism, narrative non-fiction, and fiction. You can find Andy at www.andyrossagency.com. Read Andy's blog: "Ask the Agent" at www. andyrossagency.wordpress.com.
Photo courtesy of magann| stockfresh Image