We've all been there – sitting down at our computers with great intentions until that first distraction – a tweet, an email, a great website…
Nikolas Baron
(
@nikbaron
) offers some great ideas about how to stay focused on our tasks and some suggestions for quickly capturing our thoughts and ideas.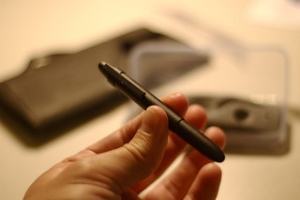 When I sat down to write this post, I gave myself 60 minutes to write approximately 600 words. I'd done it before with no problems. What I didn't count on was the constant stream of messages that came in via Facebook and the fact that I was following live Tweets from a press conference that interested me.
It brought home to me the irony that one of the biggest challenges faced by a writer is the actual process of writing. The slow, dogged process of typing (or hand writing, if you are that-way inclined) one word after the other, of translating what is in your head to something that your readers can relate to.
And while one of an author's most precious possessions may be his or her ideas, just as important though, is time. Without time, you wouldn't be able to get any writing done.
As part of my work at the online proofreader Grammarly, I spend a large chunk of my time researching how people write. What I'm noticing is that for writers, productivity continues to be a major issue. So, in no particular order, here are a few of my top picks of online tools and resources that may help writers write better:
Easily distracted? Try these…
So you've found a quiet spot at your local Starbucks, away from the kids/pets/noisy TV, but what about the internal distractions from within your computer? If you find yourself constantly refreshing Facebook to see what your friends are up to, then software that turns off the social parts of the internet, like Anti-Social and Cold Turkey, could come in very handy. When you run Anti-Social for example, you'll be blocked from social media distractions like Facebook and Twitter and other sites you specify. The only way you can get back into your social networks is by rebooting your computer. A pretty good deterrent if you ask me.
For those who would prefer not to resort to such draconian measures, then maybe a throwback to the spartan word processors of the '80s could be just the right tool for you. Imagine a writing platform where it's just you and the screen, with absolutely no embellishments or distraction. If that sounds like you, then apps like WriteRoom or Darkroom could offer a quiet online writing sanctuary.
Apps that help you write better
If, like me, you regularly get brainwave moments while crossing the street or waiting in line for a coffee, then you need some way of jotting your ideas and thoughts down, fast. And while a pocket notebook might be the nearest thing at hand, you might want to consider using one of the many online note management tools available, like Evernote. When you jot down your thoughts in say, your phone, it will synchronize with your account in the cloud and across all other compatible devices.
A new app that has just surfaced is Shareist, an easy-to-use tool to capture and organize ideas and inspiration you've found on the internet. A modernized take on the traditional digital bookmark, Shareist essentially is a button for your web browser which captures any "text, links, videos, tweets, quotes, images, and products"; allowing you to tag and comment on them; and then turn them into personalized notebooks which you can turn to for inspiration.

And then there's Grammarly, which acts like your personal grammar coach and can help you find and correct up to 10 times more mistakes than your regular word processor. Grammarly can also help you avoid plagiarism by checking your writing against more than 8 billion documents.
On that note, what other online tools do you find helpful to your life as a writer? Do share your thoughts with us!
About the Author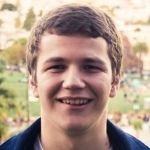 Nikolas Baron lives in beautiful, foggy San Francisco where he loves going rockclimbing, drinking tea and reading. His job at Grammarly, an internet startup that makes an algorithmic proofreader, lets him spend most of his time researching how people are writing, what tools they're using and how they can improve their English.
Photo courtesy of: zappowbang via photopin cc