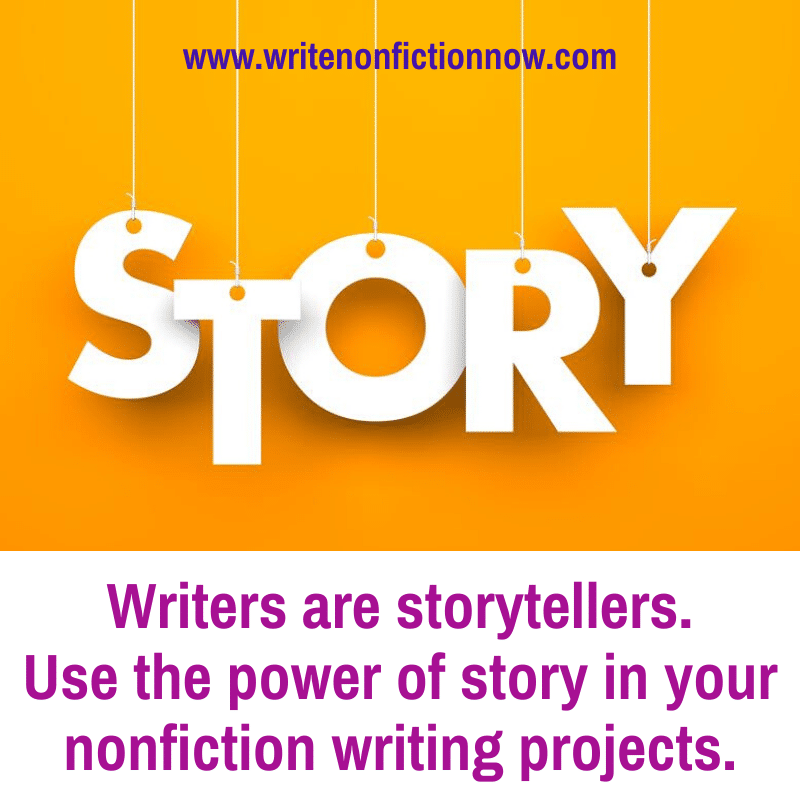 Many nonfiction writers forget the importance of telling stories, especially if they write prescriptive nonfiction or how-to books. Yet, stories provide a powerful tool—one well worth using in almost any type of nonfiction project. Today, Kate Farrell (
@KateStoryteller
), storyteller, author, and librarian, explains why you should use stories in nonfiction work and shares her own experience doing so.
Storytelling is a powerful tool for nonfiction writers because stories connect, engage, and cannot be untold. Stories go beyond factual answers to questions by breaking down barriers through empathy and exposing truths through captivating narratives.
Why are stories so powerful?
Stories are how we understand the world and make our decisions. Further, they are the way we transmit our history and pass on our traditions. Stories help us navigate our daily lives and often justify our views and beliefs. Because stories are such an integral part of how we think and communicate, they enliven factual information with personal and powerful accounts.
Pervasive and Persuasive
Stories concerning real-life experiences are the stuff of everyday conversations. In fact, when people talk informally, 65 percent of the time, they tell stories, according to research by evolutionary biologist and TED speaker, Robin Dunbar, who sees himself as a storyteller.
Our brains are hardwired for stories. It's how we think.
Stories can't be untold. They paint pictures and create a personal connection.
Stories evoke empathy. They bridge the gap between understanding that simple statements don't.
Stories engage and stimulate. They provide insights in a way that opens dialogue.
Storytelling and Research
If a nonfiction work—a book, blog, or podcast—is based on answering a question, then personal stories can provide answers with an immeasurable impact. Even if the nonfiction piece is interwoven with facts, figures, and statistics, the empathetic lens provided with storytelling makes factual information tangible.
As a lifelong storyteller, I instinctively knew to find answers to my own questions through story.
For example, many years ago, I experienced a life-changing event that left me questioning my assumptions and re-evaluating my life story. My mother died. The holding patterns that her living presence maintained vanished, and I faced what I then considered a taboo: acknowledging a negative, non-nurturing mother.
I wanted to know what other daughters experienced. What was the relationship between other mothers and daughters? Why was their relationship often hidden? Growing up in a culture that both values and demeans mothering, how do we, as modern daughters, relate to our mothers? And what is/was our mothers' experience of us when opportunities for mothers were changing?
Seeking Stories
So, I began a five-year intense process to discover those answers. This involved an extensive call for submissions, beginning within my circle of writers, blog posts, and ads in writers' journals, such as Poets and Writers. I was clear about the guidelines and the components of a good story:
Setting: Where and when did it take place?
Conflict: What was the essential problem or crisis, disagreement, or challenge?
Action: What are the scenes in the story, the rising action?
Character: Who are the real-life characters?
Dialogue: What did they say?
Resolution: Finally, what is the "reveal," or how was the conflict resolved?
Conclusion: What did you learn that you didn't know?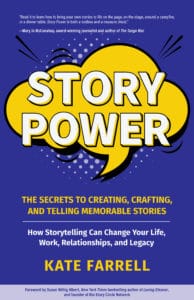 The submissions exceeded my wildest dreams. I was looking for universal experiences of mother, and I received daughter narratives about mothers from across the globe. They arrived from South Africa, Bolivia, Chile, Spain, Britain, and Canada, as well as every region of the United States, from Manhattan's Upper East Side to a farm in the Midwest, from Chicago to the South and Southwest. There was no question that the mother-daughter relationship was a highly charged topic and one with many variations. Mothers mattered.
After selecting and editing 25 narratives for their storytelling quality, I discovered that they were in equal parts positive and negative. With help from freelance editors, I divided the book into two categories: Mother Love and Mother Loss.
The findings in each of these categories were profoundly emotional and revealing. Myths about mother dissolved, and we came to know mothers as multi-dimensional women with their own needs, histories, and vulnerabilities.
I came to realize that my question was not a taboo, that we could reveal "mother" as a human being through well-told stories by their daughters.
Universal Reach
This collaborative storytelling research project created a community of women writers. Most of the contributors to this published book remain in touch a decade later—on social media and in emails. The project inspired a far-flung, lasting bond.
One of the Amazon reviews for the book, Wisdom Has a Voice: Every Daughter's Memories of Mother, was particularly articulate in communicating the power of story in addressing a nonfiction topic:
"Kate Farrell grants us passage into the minds and hearts of everyday women. Each daughter's story is unique, yet the mother-daughter theme is universal. Long after you've finished reading, these stories will resonate and stay with you, the heartaches, the humor, the pain, and love. Spanning several cultures and generations, this anthology reveals the depth and complexity of women and their most primal relationships."
Another review demonstrated how storytelling can open new insights:
"The stories sometimes sharply remind and often gently teach how important the role of parent is, how our attitudes, desires, and roles affect our own children, directing the concepts and adventures they will take up, how they might relate to their own children, to friends. I laughed and cried often. When I put the book down, I had explored my own past and, at the same time, felt even more in touch with the realm of motherhood. I also gained insight into valuing each moment spent with my children, friends, and family, how sweet and how short are the hours and days."
Storytelling Wisdom
Stories can provide the primary source documentation for research, compelling evidence that elicits connection and empathy. If augmented by facts and figures, each story interwoven within factual statements brings a dimension of wisdom.
It's a basic fact of life that we learn through experience. Storytelling, when done well, can relate a vicarious learning experience that is both memorable and convincing.
Do you use storytelling to amp up the power of your nonfiction writing projects? Tell me in a comment below. And please share this post with other writers you know.
About the Author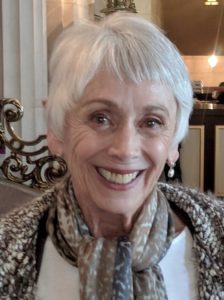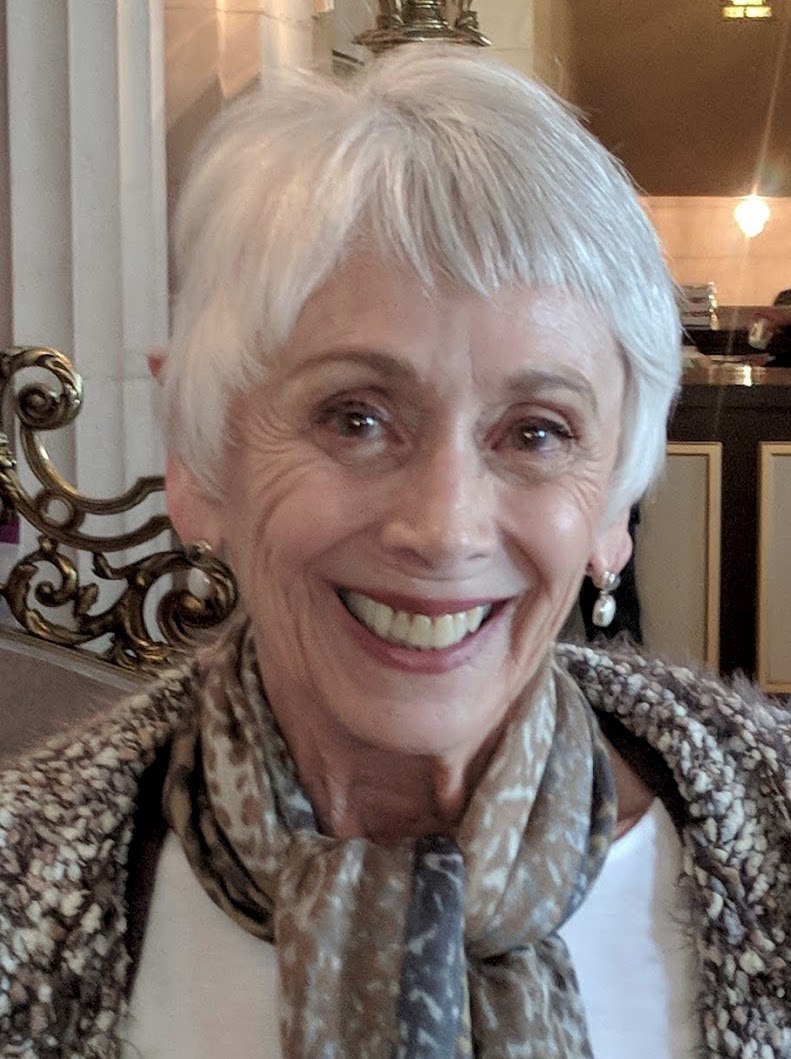 Kate Farrell, storyteller, author, librarian, founded the Word Weaving Storytelling Project and published numerous educational materials on storytelling. She has contributed to and edited award-winning anthologies of personal narrative. Farrell recently completed a how-to guide on the art of storytelling for adults, Story Power: Secrets to Creating, Crafting, and Telling Memorial Stories, to be released by Mango Publishing in July 2020. Farrell is past president of Women's National Book Association, San Francisco Chapter. Learn more at https://katefarrell.net/.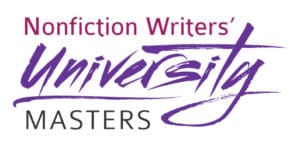 Would you like to learn more about becoming a nonfiction author? If you aren't sure how to get started or to move forward on your nonfiction writing journey, check out the Nonfiction Writers' University MASTERS program. Learn all the steps to becoming a successful—and profitable—author. Discover how (finally) to write consistently, boldly, enthusiastically, and productively. Develop the mindsets, strategies, habits of the world's most successful writers. Make your difference today.
Click here to learn more
. (And if you aren't ready for the Nonfiction Writers' University Masters program, explore the Nonfiction Writers' University. You can enjoy a
30-day trial membership for only $1
.)
Image courtesy of pixelery .