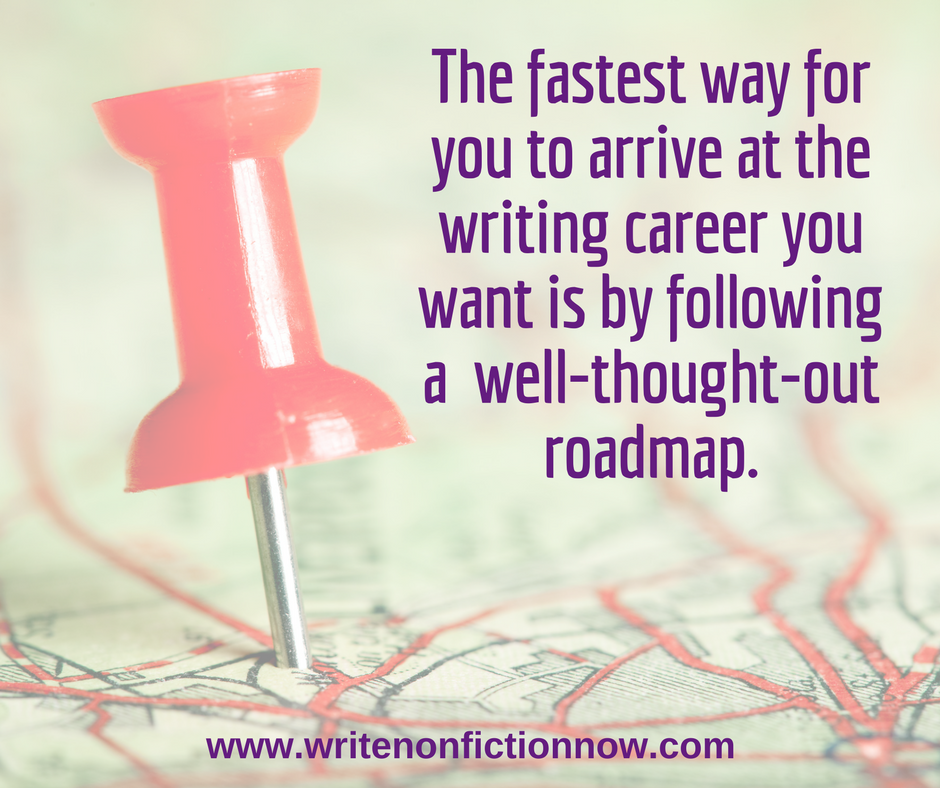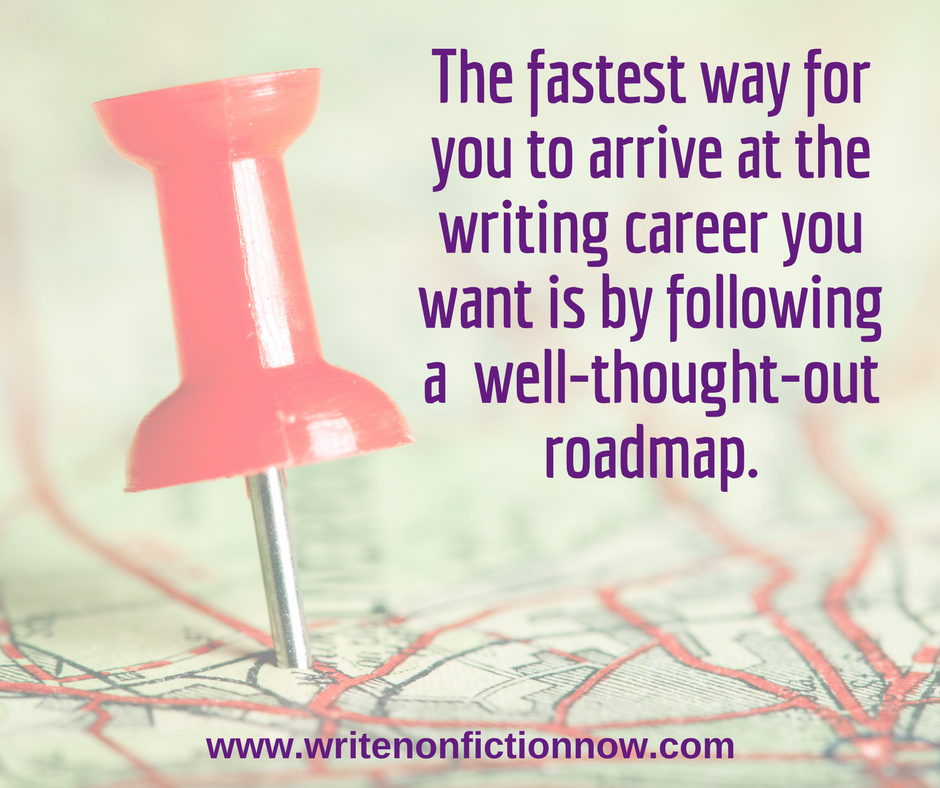 Most nonfiction writers and authors take a haphazard approach to their careers. Doing so offers a sure-fire way to bypass success.
To achieve your goals as a nonfiction writer, you need to have a big-picture vision of your career—where you are now, where you want to go, and how you will get there.
But it's not that simple.
Why? The majority of nonfiction authors do more than write. Thus, you can't just focus on your writing if you want to have a profitable career as a writer and author.
So, what else do nonfiction authors do?
They speak or teach.
They train online.
They sell online courses.
They blog.
They write for publications.
They coach and consult.
It Starts with an Idea
Usually, a nonfiction writer's career begins with an idea—an idea for a book or article. From that starting point, the career starts to expand.
Nonfiction writers are experts. As they write about a specific topic or subject area, their expertise grows. And that makes it possible to branch out into other endeavors, like those listed above. But sometimes a writer branches out in unexpected…and unwanted…directions.
That's why a career plan is a necessity for success-minded writers like you.
Reason #1: Ensure you end up at your destination.
Without a clear career plan to get from idea to successful authorship, it's highly likely you'll end up somewhere you don't want to go. Or you will make many u-turns and encounter a variety of detours before you get to your destination—if you get there at all.
That's why you need a plan. Think of it as a roadmap. It details every stop you need to make along the way and helps you get where you want to go: successful authorship. And it provides directions, so you arrive where you want to be at the time you want to be there.
Reason #2: Know what to do next.
Let's stick with the roadmap analogy. A career plan helps you know where to go next. In other words, it helps you plan out the steps you need to take to reach your writing goals.
If your next "stop" is to start a blog, you see that on the map. You know when you want to arrive at your blog. "Arrival" constitutes setting and meeting a deadline to have the site up and ready to launch your first post. Your directions are the steps you need to take (or tasks you need to complete) to reach this goal.
Reason #3: Know how to achieve your goal.
Those steps listed in you directions allow you to know what to do to reach your destination. If you printed out directions on Google, for instance, you might be instructed to drive 15 miles, and then take a right-hand turn onto Author Highway. Follow that for 10 miles, and exit onto Published Way.
The directions—or your GPS—tell you what to do every step of the way. And a career map helps you determine those steps as well. You won't wonder what to do next; you will know. Plus, you'll travel in the correct direction.
Reason #4: Decide what your career will look like.
Given the fact that each nonfiction writer's career might look different from another's, you want to develop a vision of the career you want. For instance, will your career focus on writing articles for publication? Or will your career involve professional blogging or publishing books on a variety of topics or just one subject?
When you decide early on how you want your career to look, you can develop a strategy that allows you to create it. If you don't have that big-picture vision, however, you might discover you've built a different career than the one you desire.
You might end up stuck blogging about a subject you never planned to write about…at least not for more than six months. Or you might find yourself editing other people's work to help pay the bills—even though this takes you away from writing your books. You could discover all your time is spent promoting online courses that relate to and help sell your books, but you don't enjoy creating such programs.
It's better to decide on the tasks or roles you will take on to fulfill your purpose and create your career, and then maintain a singular focus on them. That's the quickest route to a successful nonfiction writing career.
Reason #5: Take control of the wheel.
This is your career. Don't leave it to chance. Don't allow someone else to dictate where you go or when.
It's easy to allow so-called experts to tell you what to do to become a successful nonfiction writer. And sometimes their advice is essential and beneficial.
In the end, however, you have to drive the car. You have to take the wheel, decide where you want to go, put your foot on the gas, and direct yourself there.
Too many aspiring nonfiction writers give the wheel away. And then they don't end up where they want to go. In fact, sometimes they end up stuck in the mud and spinning their wheels. Information overload makes it impossible for them to move forward let alone choose a direction.
Or they don't see any help at all and end up down a deadend street with no gas to turn around and keep going.
Don't let that happen to you. Plan your destination and the route you will take to arrive there. Decide when you want to arrive, and set out on your journey.
But don't forget your career plan. It's the only roadmap you need to get to successful authorship.


Do feel lost along the road to a nonfiction writing career?
Get directions here
. Develop a roadmap that helps you move in a focused manner toward the nonfiction writing career of your dreams.