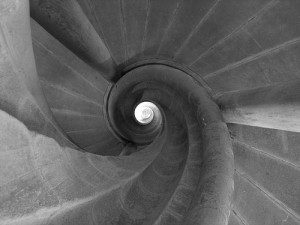 How often do you start something and not finish it? Be honest.
If you have a ton of started manuscripts or proposals that you haven't finished,  this could be one reason you aren't achieving your writing goals.
Do you go to conferences or conventions, make connections, say you will do something–like send a proposal, make a phone call, send information, etc.–and then not do it? This could be another reason you are not succeeding as a writer.
People ask me all the time how I do all the things I do. I don't have a good answer. But I can tell you what drives me: the desire to succeed and the internal need to do what I say I'm going to do. When I tell someone I'm going to send a proposal, write a blog post about them or call them about how we might work together, I feel terrible if I don't do so. I know some people would say I shouldn't care what these people will think of me if I don't follow through, but I do care. In most cases, these people can help me achieve my goals. They are influencers in one way or another. I want them on my side. I don't want to let them down or make them think I…well…don't follow through. So, I do just that. I follow through.
Now, sometimes I don't follow through as quickly as I should. Sometimes, I hate to admit, I even drag my heels. I create situations that actually have the potential of moving me forward very quickly or of bringing my dreams into reality. And, you know what? I get scared. So I procrastinate…for a little while. Then I get moving. Because I want to succeed, and I care what these people think about me and what I think about myself.
I follow through…come hell or high water. Or, more accurately, no matter how little sleep I get in the process. That's how I get it all done. That's how I do all that I do.
So, make a list of all the things you told people you'd do that that would help your writing career but that you haven't done (yet) or the opportunities you created for yourself that you haven't take advantage of (yet).  Give yourselves deadlines for following through on them all.
Then see how fast your writing career (or any career) takes off. Let me know how it goes.
Photo courtesy of familymwr