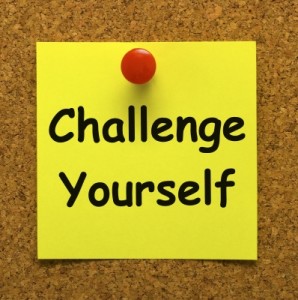 It's that time of year again. I'm starting to hear writers everywhere talk about NaNoWriMo this and NaNoWriMo that. And it reminds why I created NaNonFiWriMo, or the WNFIN Challenge. I wanted nonfiction writers to have their own event in November.
Are you confused? Are you tongue tied?
Just forget about NaNoWriMo (National Novel Writing Month). It has no place here in a community of nonfiction writers. That doesn't mean that some of us nonfiction writers don't cross over into fiction. It's okay to cross genres; it's even a good thing.  (You can admit it if you write fiction, too.)
What we want to focus upon, though is NaNonFiWriMo—National Nonfiction Writing Month, aka the WNFIN (Write Nonfiction in November Challenge), which begins in a month.
NaNonFiWriMo is all about the personal challenge of starting and finishing a work of nonfiction in 30 days. It's not a contest. No one counts your words or checks if you finished what you said you were going to finish. Your project doesn't need to be a book. It can be an essay, an article, a white paper or report, or even a book proposal.
That leads me to the point of this post: Why bother with NaNonFiWriMo or the WNFIN Challenge at all? Why do you need to push yourself—or stress yourself out—to write something—anything—in 30 days?
5 Reasons to Take a Writing Challenge
I can think of several reasons, and they have less to do with the 30-day deadline than with the person challenge. That's why I originally called this event the Write Nonfiction in November Challenge.
Most of us continue with our daily lives pretty much doing the same thing day in and day out. We stick with the status quo. This goes for our writing lives as well. We may step things up a notch or two when necessary, such as when we have a deadline imposed by an editor or a boss. Otherwise, we just chug along at a normal pace.
Here's the problem: That pace may never get us to our destination—finished nonfiction projects—in a timely manner (or at all). To do that, we often need to challenge ourselves. We need to create reasons to exceed our normal levels of output, efficiency, focus, energy, and desire. A personal challenge provides that reason.
A challenge could be imposed from outside—someone else challenges you and you accept. Or you can challenge yourself. That's more difficult—and ultimately more rewarding.
Granted, the WNFIN Challenge comes from me—from outside. But I'm not standing in your face challenging you. I'm just offering you the opportunity to challenge yourself. If you decide to take the challenge, that's a personal decision, and you are accountable ultimately only to yourself.
Here's the best part: By accepting the challenge, you give yourself the chance to step up the pace of your work and to stretch yourself. These are good reasons to take on a challenge.
The other reason, of course, is that at the end of the challenge, you reach a goal you previously may have been struggling to attain. You complete a nonfiction project. That, in and of itself, feels good (if not great). The fact that you pushed yourself past previous limits, just like an athlete, also gives you confidence and self-worth. This helps you continue to achieve your goals in the future.
There you have them–5 good reasons to take the WNFIN Challenge:
Exceed normal levels of output, efficiency, focus, energy, and desire
Work faster
Achieve a writing-related goal
Stretch yourself personally
Gain confidence and self-worth
Prove You Can
Here's the last reason to take on the WNFIN Challenge: to prove to yourself you can start and finish a nonfiction project in a month or less. When you know you can do that, you'll never again have reason to say you can't do it.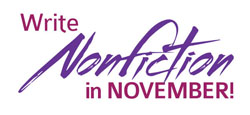 If you want to take on the WNFIN Challenge and be part of NaNonFiWriMo 2014, register here. There are no word counts. No prizes (well…I may offer a few contests with prizes during the month). But you can join the community (forum) and be part of the great energy that forms as everyone takes the challenge together. (Also, don't forget to like the Facebook page and go there to watch for news and contests and to state your WNFIN Challenge intention.) Watch for more news about NaNonFiWriMo closer to November. And don't forget to read the 30 days of expert blog posts right here!
Photo courtesy of Freedigitalphotos.net