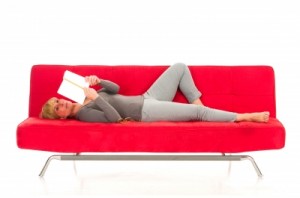 For many writers, the dream of becoming an author begins with the idea that they can write about their own personal story. They think their life experiences hold the key to getting published, that somewhere in their past (or present) lies a gem waiting to be polished by their powerful prose. They want to write a memoir.
I began thinking about this idea as I prepared for my National Association of Memoir Writers (NAMW) roundtable discussion tomorrow, a free event held tomorrow, July 12, 2012 (4 PM PDT,  5 PM MDT,  6 PM CDT,  7 PM EDT), and what, in my mind, makes one memoir stand out from another. Let me qualify this by saying that memoirs are not necessarily my area of expertise, although I really enjoy reading them. They are Linda Joy Myers area of expertise; she'll be leading the discussion tomorrow.
I believe everyone has a story worth telling. That said, you need to learn to tell it in a manner that offers your readers benefit. Think about it. Why would someone want to read your personal story? What will they gain by doing so?
What makes you want to read a book–any book?
You want a solution to a problem. You want to learn something or get something you need.
You want an experience. You want to feel something or to be taken somewhere emotionally or in your mind you couldn't go without the author's help.
A memoir also must provide benefit. Writers forget this.
Yes, the readers wants to go on a journey through your life. He or she wants to experience what it was like to be you during a specific time period. But what will the reader gain by doing so?
A glimpse into a lifestyle he couldn't experience otherwise?
A look at a unique and unavailable culture?
I peek into a celebrity's life?
There should be more that that. Ask yourself:
What will my readers learn?
How will they be changed?
When they put the book  down, what will they tell people they took away from the story?
What universal truths will they discover in  my story?
What lesson will they learn–about themselves, about the world, about life?
If you can leave your readers changed–for the better, if you can provide added value through your personal life story, your memoir will succeed. By that, I mean people will want to read it–buy it.
Join me tomorrow, July 12, 2012, to learn more about writing memoirs and "How Your Blog Can Turn You Into a Published Author" during the NAMW free roundtable. Register here to get the call-in information.
Photo courtesy of Ambro