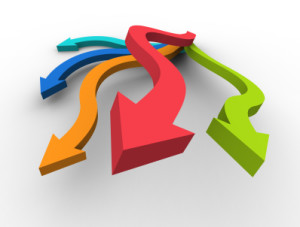 No one can look at your promotion plan and say, "This plan will create a bestseller." However, an agent can look at it and tell you if an acquisitions editor will believe you are willing and committed to help promote your book in ways that should prove effective. How do they know this? The look at a variety of factors.
What Has Worked in the Past
First, they know what has worked in the past for other authors. That said, every author and book is different. No one can predict if doing the same things that made one book a bestseller will make yours a bestseller as well.
Promotion Built on Platform
Second, they look at the size of your platform and the list of ways you say you will promote your book and determine if the plan has strength. They can tell if it builds on the pre-promotion you have done to date for yourself and your book.
Realistic Promotion Plan
Third, they also assess if your plan is realistic. If you have done nothing to create platform in the past, and you claim that you will do one hundred things that require you to be active online and off every day to promote your book after it is published, they will not believe you. Such a plan will not instill trust. Venture capital partners need to trust potential partners before they invest in them; they need to know you will do what you say, hold up your end, and carry out the plans that have been made. That's why you need a track record, which in the publishing industry is called an author platform.
So be realistic. Don't say you will do things you won't or can't. That said, you can stretch … a little, but be prepared to do what you say you will do and base it on your previous accomplishments.
Consistency Over Time
Fourth, agents and acquisitions editors must see consistency in your plan. It's important to put effort into the release of your book, but promotion has less to do with how you promote it the first day your book is available for sale and simply making the Amazon Top 100 list for an hour—or doing it in a category in which you know you easily can make it to #1—and more to do with what you do over time and an extended stay on the Amazon bestseller list. It's about longevity. It's been said that selling books, or creating a successful book, is a marathon, not a sprint. When reviewing a promotion plan, both an agent and an editor will look for the marathon aspects: How will you promote the book for the first month after it is released, the next three months, the next six months, and even the next year.
Use of Spin-Offs
That's why your spin-offs, created in Step #7, may come into play during promotion. You can renew interest in your first book by putting out a second book. You might include the timing of the next book in a series in your plan: "I will write my second book twelve months after the release of my first book. Promotion of that book will begin that year and tie into promotion of book #1 in these ways…" Such a plan demonstrates long-range strategy as well as your determination to build a brand that will create a long-tail affect.
Commitment to Promotion
Fifth, your promotion plan needs to show that you are willing to invest something more than just your time and energy writing the manuscript. An agent or editor will ask himself if your commitment comes through loud and clear in the list of things you say you will do to help promote your book.
Evaluate Your Promotion Plan
Once written (you can do so in the workbook section), evaluate your promotion plan by looking for the same five elements:
Does your plan contain tried-and-true promotion tactics used by best-selling or successful authors?
Is your plan based on what you have done to date to promote yourself and your book?
Is your plan realistic based upon your pre-promotion (author-platform building) activities?
Does your plan provide a long-term picture of how you will promote consistently over time?
Does your plan instill confidence that you are committed to making your book successful?
If you can answer yes to all five questions, you've got a strong plan that enhances and supports your overall business plan. It provides the map—and the directions—for the last leg of your journey.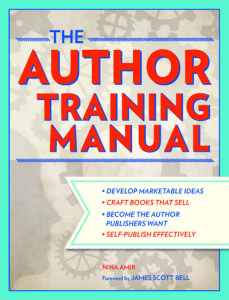 Note: This post is the final excerpt from the draft of my new book, The Author Training Manual (Writer's Digest Books, February 2014), which I  blogged here on Write Nonfiction NOW! You can read previous posts here. Only select pieces from the manuscript, a "working draft," were posted—not the complete manuscript.

Lea

rn how to create a successful book—one that sells to publishers and to readers—by developing an AUTHOR ATTITUDE and writing a BUSINESS PLAN for a MARKETABLE BOOK. Register for the AUTHOR TRAINING COURSE, and go from aspiring to successful published author! This course is based on The Author Training Manual. If you like what you've read here, you'll love the course.
Photo courtesy of istockphoto.com