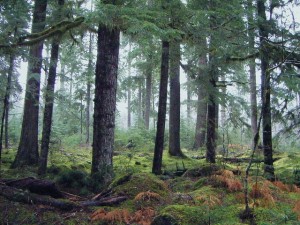 "Evergreen" articles and posts are the staple of most magazines and blogs. If you can pitch them to a publication or blogger–especially with  new angle–you'll land yourself a writing gig almost every time.
The key, however, lies in the unique angle. It's easy enough to determine the evergreen topics. These are the ones the publications or blogs cover on a yearly, monthly or regular basis. For example, every February most womans' magazines will run pieces related to Valentine's Day. You can hardly find a publication that doesn't cover Christmas in some form or fashion—no matter its actual subject matter—in December. In other words, holidays are evergreen topics. A sports publication or blog will cover the Super Bowl every year. Health and fitness publications or sites cover weight loss or exercise routines on a regular basis. Financial publications and blogs cover taxes in March and April. These all represent evergreen topics. You can find many more, however, depending upon the focus of the publication or site.
How do you find that unique angle for your evergreen article? Take the market research you compiled in Nonfiction Writing Prompt #6: Find a Market for Your Article, and apply it. Once you have chosen your market, do some research on that market's market!
Nonfiction Writing Prompt #7: Write an Evergreen Article
Take some time to study the magazines, newspapers, newsletters, or blogs you've chosen as your market. If you can find back copies from 12-24 months (such as at the library), use these to make a list of the most common topics covered–the evergreen topics.
Each publication or blog has its own market. This market consists of readers.  Learn something about these readers by looking at the advertisements, products and services offered. This tells you what these readers want, need or are interested in purchasing.
If the site has social networking icons that show followers, you can do a bit of cyber spying. See who the followers are. Visit their Twitter feeds or their Facebook pages. What do they talk about? What do they share?
With all of this information, pick an evergreen topic you want to write about and angle it in a unique way for the magazine's market–for its readers.
Tell me below in a comment what you discovered by doing this prompt.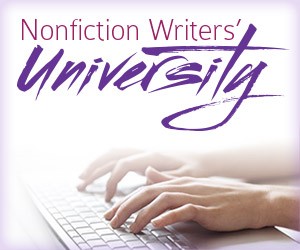 For more information on how to find the best market for your article, as well as how to write and send a query letter to a magazine editor, receive this month's Nonfiction Writers' University (NFWU) Homework Assignment. It's chock full of tips!
Join here at the low introductory rate!
Also, learn
"How to Start Your Freelance Writing Career"
when you attend the January Nonfiction Writers' University members-only teleseminar!
Join the NFWU
to ensure your spot. (Members also get recordings of the events, access to the forum, bonus products, and more…)
Learn about the benefits of membership when you click here.
January NFWU Teleseminar: 1/23/14 @ 5pm PT – "How to Start a Freelance Writing Career" with Nina Amir, author, blogger and journalist.