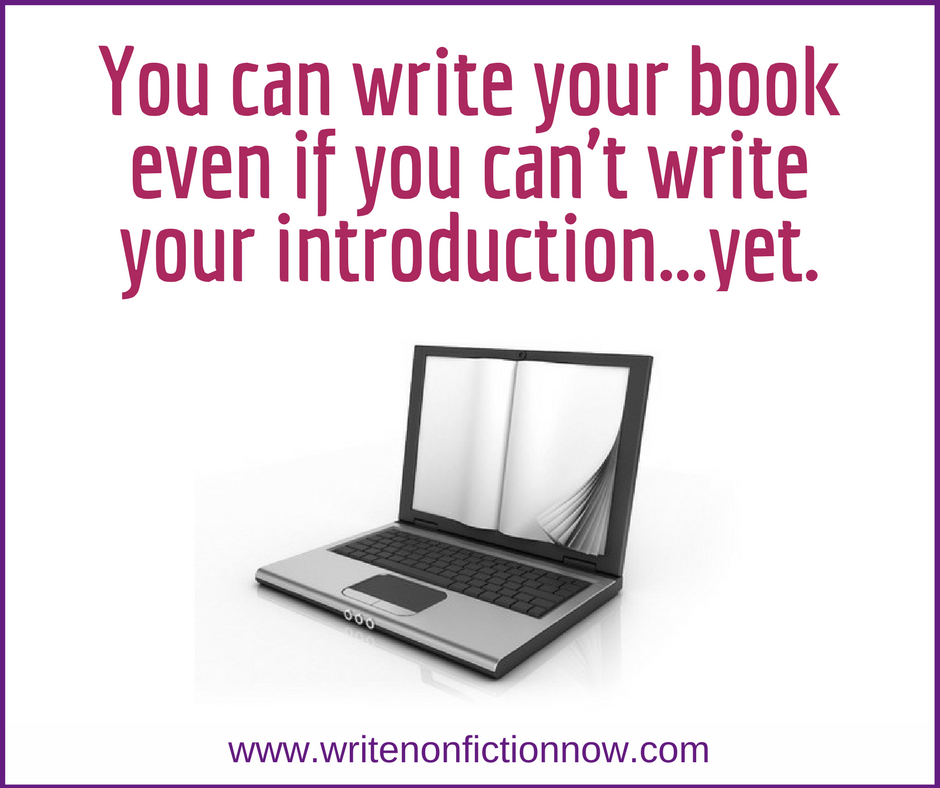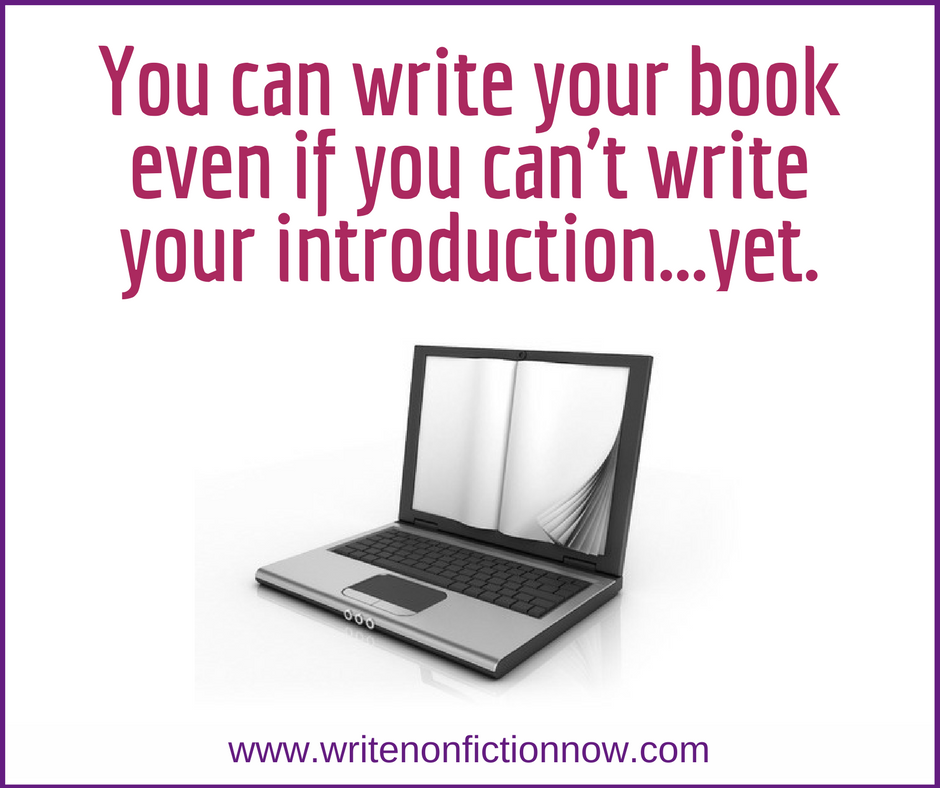 Most nonfiction books begin with an introduction. If you've ever written one, you know it's a difficult chapter to write…especially whe you've not written the rest of the book. In this guest post, book editor
C.K. Bush
(
@theladyck
) explains how to get your book written even when you are struggling with the introduction.
Now that it's summer, a lot of my authors are buckling down in these less-busy months of the year to finish their books. I most often hear them complain about one common issue: They don't know how to start the book. They might have a general outline of how they want the book to develop, and a clear idea of the overall topics they want to cover, but those initial few pages that get the book off the ground stump them.
In many cases, the feeling of being blocked by the introduction is spurred on by apprehension about the writing process itself. A writer might be a perfectionist, worried that they won't live up to their own standards, or they might not be confident in their abilities, concerned that they don't have what it takes. These are real fears that many people have, and if you're experiencing them, you are not alone.
However, it is also true that composing the introductory chapter of your book can be one of the trickiest parts of the book-writing process. It's a task best broken down into parts and revisited throughout your writing process. And if you, like lots of writers, suffer from a mental block preventing you from getting started, breaking down your writing into smaller pieces provides a great way to start to tackle the project. The introduction is a crucial part of a nonfiction book, and you should put your all into making it the best it can be.
When to Write Your Introduction
Contrary to popular belief, there's no rule that says you actually have to write your first chapter first. It is sometimes easier to start with the parts of the book that you have most fully formed in your mind, even if that means you have to start with a chapter in the middle of the book. Once you've written the parts that stick out to you, you can go back to your outline (and you should always have an outline!) to see what parts of the whole you need to start working on next.
For many people, the introduction is actually the last thing they write, after the rest of the book is done and they know how they want to frame that first chapter. I actually endorse this tactic; it gives writers more perspective, and there's less of a chance that material you want to use later in the book ends up repeated in the introduction since you're just dying to use that material as soon as possible.
You also can get ready for your introduction by making an outline for the introduction that you update with key points as you write. This way, you don't forget anything you want to put in this crucial part of the book but save its final formation for the end of the process.
What Kind of Introduction Do You Need?
You've figured out when you want to write your intro, but there's another issue: You don't know what information to include in it. There are a lot of different ways to write an introduction, and the type of book you are writing determines the kind of introduction you need.
A memoir, for instance, needs an introduction that serves to set up the narrative arc of the overall book through storytelling. If you're writing a memoir, think of a story to lead off your first chapter that encapsulates the bigger picture of the story you are going to tell. A great example of this can be found in Susanna Cahalan's book Brain on Fire, a story about the author's experience contracting and then coming to grips with a brain disease that doctors initially do not understand. Her first chapter tells the story of seizures she had before the realized she was sick, but it weaves in technical medical background information that teases at the wider story to come.
If you're writing a more straightforward nonfiction book, such as a history or a how-to, you also may want to start out with a story or anecdote to draw readers in. But then, your introduction should set up a clear explanation of your objective for writing this book and why readers should care. What's the significance of the story you want to tell? And how will readers be able to learn from what you are writing? It's a common convention also for these introductions to feature a brief section near the end that gives an overview of the book so readers know what's to come. Don't go overboard and give lots of detail, but do give enough information to help orient readers.
When in doubt about the exact style of introduction you need, check out a book that's written on a subject or in a style that's similar to what you want to do. There are a lot of stylistic variations you can take on the introduction.
One thing you should always do, and one thing that should be clear about my earlier examples, is use the introduction to gesture at the bigger picture at stake with the book. This is your chance to speak to the greater implications of your argument and make the case to readers about why they should be invested in reading your book.
When is the Introduction Actually Finished?
The introduction might be the last thing that you write, but it's not going to be the last thing that you finish when writing your book. I find that the introduction is the part of the book that's revised the most after an author's first draft.
As an editor, I pay special attention to the introduction because I know that's the first thing the reader will see—they often can even preview it on Amazon. You should take care to re-read and revise your introduction with each subsequent draft. Until you've handed in your final manuscript to your publisher to be turned into a book, think of it as a living document.
As I said earlier, the introduction is crucial—and it deserves your special attention, both during the writing process and after, in revisions. You can never give it too much attention.
About the Author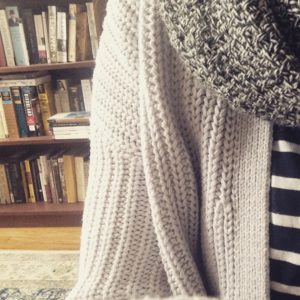 C.K. Bush is a nonfiction editor and writer. She lives in New York City.
Photo courtesy of olegdudko/123RF.com