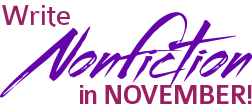 This post is part of the Write Nonfiction in November Challenge (WNFIN), also known as National Nonfiction Writing Month (NaNonFiWriMo), which is brought to you by the Nonfiction Writers' University —
join today for just $1!
To find out more or participate in the WNFIN challenge,
click here
.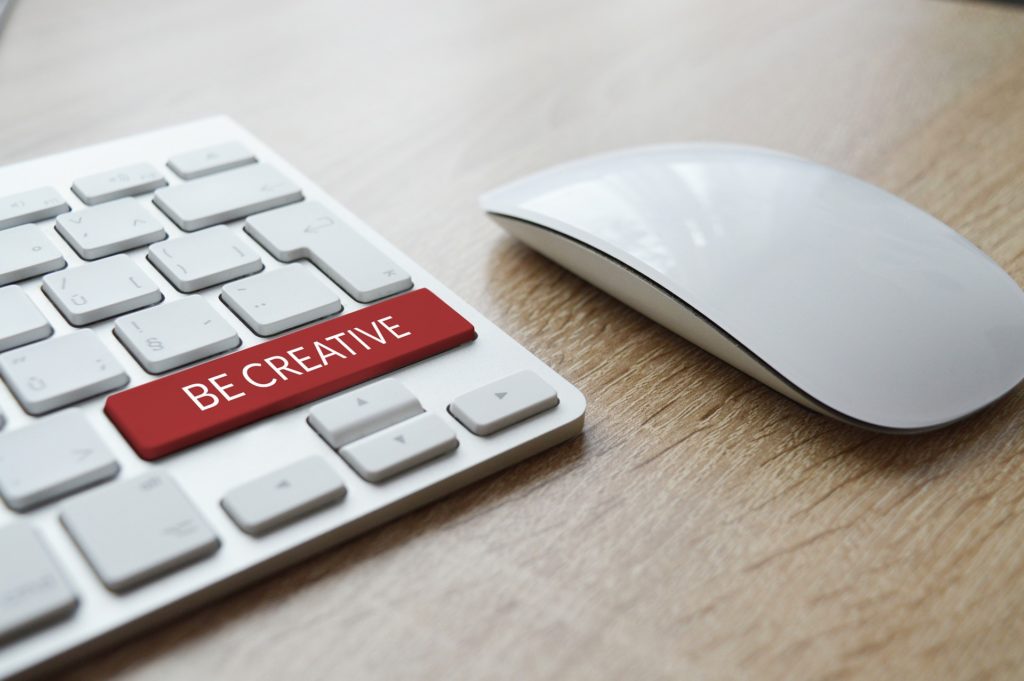 A 30-day writing challenge—or any deadline—can be a good thing, unless it stifles your creativity. The need to produce a certain number of words per day or to finish your project on a set date, can leave you without ideas or words. That means you end up with blank pages and don't complete the event.
That's why you need some creativity hacks you can access as needed. Use them when you need creativity on demand, especially during the Write Nonfiction in November Challenge.
I asked four creativity experts to answer this question:
What top three tips or hacks would you recommend for nonfiction writers who need creativity on demand?
There answers provide the creativity hacks you need.
Since my new book, Creative Visualization for Writers, has a whole section on creativity, I've answered as well. Here are my three tips:
Write during off-peak times: If you are a morning person, write at night. If you are a night person, write in the morning.
Change your position: Studies show that many people are more creative when they lie down. Try it! Or write standing up, which is great for your health.
Listen to music: Certain music helps creativity, such as baroque music or Mozart. Try different styles of music to determine what works best for you.
Michael Gelb
Strengthen your confusion endurance. In the 1980s, corporations began to seek managers with a high "tolerance for ambiguity." More recently, Forbes described tolerance for ambiguity as "The One Key Trait for Successful Entrepreneurs." In the classic work The Authoritarian Personality, sociologist Theodor Adorno (1903–1969) and colleagues introduced the idea of ambiguity intolerance—a tendency to experience "psychological discomfort or threat" in response to circumstances that an individual interprets as vague, uncertain, or incomplete.Psychologists define three dimensions of ambiguity: novelty, complexity, and perceived insolubility. In other words, if its new, complicated, and you don't have any idea how to solve it, you experience ambiguity. The creative process, in art or business or any aspect of life, involves finding something new, simplifying the complex, and discovering solutions that are unexpected.I suggest replacing the notion of tolerating ambiguity with the idea of embracing it.
Appreciate beauty. In his Symposium, Plato (427–347 BCE) gives advice on how best to nurture the soul. He advises us to appreciate beauty in the external world, whether in art, science, or nature, in order to deepen our connection with the beauty within. If you nurture your mind and heart with beauty in different forms, you will feed your soul and empower your creativity.In our mass-market, lowest-common-denominator, spam-infested world, beauty isn't the default setting. The creative mindset seeks out and celebrates beauty on a daily basis.
Invoke the Muse. How can you prepare yourself to function at the highest level of creativity? In any creative endeavor, begin by asking, wholeheartedly, for inspiration and insight. When you get stuck or frustrated, ask for help. As you near completion, ask for guidance. Who are you asking? If you believe in God, ask God. If you believe in a Great Spirit, a Divine Mother, or a Universal Mind, then ask the Spirit, Mother, or Mind. If you don't believe in any of that, then just ask for a creative source to guide you.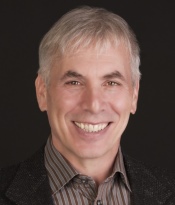 Michael J. Gelb is the author of 14 books on creativity and innovation including the international best seller How to Think Like Leonardo Da Vinci: Seven Steps to Genius Every Day. How to Think Like Leonardo has been translated into 25 languages and has appeared on the Washington Post, Amazon.com, and the New York Times best seller lists.
His new book Creativity On Demand: How to Ignite and Sustain the Fire of Genius is published by Sounds True. You can read more about Michael here: http://michaelgelb.com/.
Website: http://michaelgelb.com
Twitter: @MichaelGelb"
Lynne C. Levesque
In the years before I began writing the story of my eighth great grandmother, I was a creativity consultant. I developed a model, based on the eight personality preferences of Swiss psychologist Carl Jung, to help my clients identify and apply their creative talents for greater performance. Those eight creative talents can be valuable for non-fiction writers hoping to become more creative in either their style or their process. Based on that model, here are three tips for more creativity:

Identify your favorite creative talents. The first four talents affect how we perceive the world around us. The Adventurer talent relishes describing and playing with the five senses of smell, sight, sound, taste and touch in the here and now. The Navigator talent prefers to pull in facts and details with a focus on the past. The Explorer talent is always on the outlook for new ideas to challenge the status quo. The Visionary talent sees far into the future with counter-intuitive insights.The other four creative talents affect the way we process that information. The Pilot talent promotes a structured focus on plans and deadlines and a logical, direct approach to writing. The Inventor talent turns the attention to analysis and design. The Diplomat talent encourages discussions of the project with others and gravitates toward stories about people. And the Poet talent inspires reflection on the meaning of life and an appreciation of quiet elegance
Make sure your favorite creative talent is not keeping you from being your creative best. Under pressure or stress, our favorite talent can get exaggerated and can work against us. Here are some examples: an obsession with facts and perfection (Navigator), too much enjoyment of living in the present (Adventurer), too much time spent in the future while ignoring reality (Explorer and Visionary.) Or stress can cause too much focus on results without allowing for the creativity that can result from reflection (Pilot), too much attention to what other people think about our work (Diplomat and Poet), or a failure to get ideas down on paper because of analysis-paralysis (Inventor). If you notice this happening, then try tip #3!
Tap into the talents you are less familiar with to access even deeper creativity. To overcome blocks and reach greater levels of creativity:

Try paying attention to life around you, the colors, sights, smells and sounds, if you normally prefer the Pilot or Inventor talents;
Spend some time in a historical museum or on an archaeological dig (Explorer or Visionary talents);
Get input from others if that's not your normal pattern (Navigator, Visionary, Inventor or Poet talent);
Or conversely, try to find some alone time, sit quietly in a garden, and write in a journal (Adventurer, Explorer, Pilot or Harmonizer talent);
If you're generally focused on deadlines (Pilot talent), try letting go for a short period of time;
And if you're too caught up in details (Navigator or Adventurer talent), try reading some science fiction or play with some brainstorming/mind mapping tools.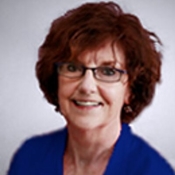 Lynne Levesque's life has had many twists and turns. After college, she started off teaching Russian and Russian History and spent over 17 years in banking, after short stints as a legal assistant and museum membership coordinator. The last two decades have been spent as consultant, researcher and writer, exploring and staying on the leading edge of the topics of creativity and leadership. Despite this patchwork quilt of occupations, there have been consistent themes to Lynne's life story, including passions for: learning; history and languages; research, analysis and playing detective; travel; and writing. Ready to take on new challenges in the next chapter of her life, as she seeks out and writes her ancestor's story, she continues to test her creative talents and venture into new territory. (See http://www.lynnelevesque.com/about-lynne/bio/ for more detail.)
Lynne's book on the life of her ancestor, Jeanne Marguerite Chevalier, and the lives of Jeanne's three husbands will be published in November and will be available on Amazon.com.
Website: http://www.lynnelevesque.com/
Twitter: @lynnelevesque
James Kaufman
People are creative for intrinsic (i.e., passion) and extrinsic (i.e., rewards) reasons. Try to tap into both of these motivations each day when you write—so write some part that is fun and you love to, but also work a little bit on the boring aspect to make sure it gets done. Reward yourself for doing the boring task (a snack, a break, or whatever works for you). If you hit flow when you are writing for fun, though, don't stop—just keep going!
Decide what level of creativity you want to achieve with your writing. One theory, the Four C theory, proposes four levels: mini-c, little-c, Pro-c, and Big-C. Mini-c, or personal creativity, would mean that your goal is to write something meaningful to you; if no one else likes it, it doesn't matter. Little-c, or everyday creativity, would entail wanting other people to enjoy your writing – but you'd be happy if that was your writing group or a collection of friends and family. Pro-c means you are aiming for publication (ideally, one that pays). Big-C means you want to write a masterpiece that lasts for generations. Each C level requires different things from you as a writer (and a person).
The personality trait most associated with creativity is openness. How can you make that work for you? If you get stuck, do something new. It might be a new experience— try cooking a brand new dish for lunch or take a walk around a new neighborhood. It might be a new intellectual challenge—read a poem or listen to a podcast or watch a television documentary. Getting your mind thinking about something that is completely different can give you a new perspective on the task when you return to it. Sometimes simply taking a little bit of time away from your project will allow you to incubate and reach new insights about your work.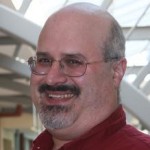 James C. Kaufman is a Professor of Educational Psychology at the University of Connecticut. He is the author/editor of more than 35 books, including Creativity 101 (2nd Edition, 2016) and the Cambridge Handbook of Creativity (with Robert Sternberg; 2010). He has published 250 papers, including the study that spawned the "Sylvia Plath Effect" and three well-known theories of creativity, including the Four-C Model of Creativity (with Ron Beghetto). He is a past president of the American Psychological Association's Division 10—Psychology of Aesthetics, Creativity, & the Arts. James has won many awards, including Mensa's research award, the Torrance Award from the National Association for Gifted Children, and APA's Berlyne and Farnsworth awards. He co-founded two major journals (Psychology of Aesthetics, Creativity, and the Arts and Psychology of Popular Media Culture) and currently co-edits the International Journal of Creativity and Problem Solving. He has tested Dr. Sanjay Gupta's creativity on CNN, appeared in the hit Australia show Redesign Your Brain, and narrated the comic book documentary Independents. He wrote the book and lyrics to Discovering Magenta, which had its NYC premiere in 2015, and wrote a book with his father on the worst baseball pitchers of all time.
Website: http://www.jamesckaufman.com
Twitter: @jameskaufman
Oshin Vartanian
Allow your mind to wander. When people are trying to solve a problem, their typical tendency is to be very task-focused, attending to the problem at hand and keeping everything else out of their focus of attention. Although this task-focused approach is beneficial in some cases, there is accumulating evidence to suggest that when it comes to problems that require creative solutions, a strategic disengagement from the task can lead to more original ideas. This could be because allowing the mind to wander can bring kernels of ideas into consciousness that would have otherwise been left unexplored.
Select problems of great personal interest. It has long been known empirically that one of the best predictors of success in creative problem solving is intrinsic motivation—defined as the extent to which enjoyment and interest in a problem propels a person to work on it. This is likely the case because intrinsically motivated people spend more time and effort working on the problem, in the process increasing the frequency of generating solutions, including original ones. In other words, from a motivational perspective, it pays to select problems that one is intrinsically motivated to work on.
Know your problem space. Most people would argue that finding creative solutions to trivial problems is ultimately not a worthwhile pursuit. The trick is to work on problems that are truly worthy of one's time and effort. However, how does one select worthwhile problems? One of the best methods is to really know the problem space. Indeed, there is evidence to suggest that domain knowledge—defined as the extent of one's insight into a problem space—contributes positively to creativity. This is likely because people with superior domain knowledge excel in finding good problems—a key requirement for coming up with creative and consequential solutions.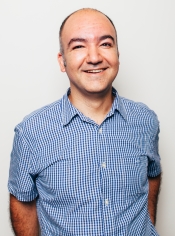 Oshin Vartanian (University of Toronto) received his B.Sc. in biopsychology from the University of British Columbia, and his Ph.D. in experimental psychology from the University of Maine. He is the editor of Empirical Studies of the Arts, and serves on the editorial boards of Creativity Research Journal, Thinking Skills and Creativity, and Psychology of Aesthetics, Creativity, and the Arts. He is the coeditor of Neuroaesthetics (Baywood Publishing Company), Neuroscience of decision making (Psychology Press), and Neuroscience of creativity (The MIT Press).
Joel Friedlander
Tools have never created anything. People create with whatever tools are available.
Most of the models we have of creativity are media depictions designed to appeal to our fantasies. Being creative rarely looks the way you think it will.
If you don't take credit for good ideas when they simply happen to you, you won't have to take the blame when you find out your idea won't work.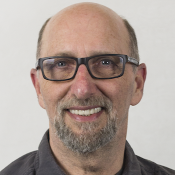 Joel Friedlander (@JFBookman) is an award-winning book designer, blogger, and writer. He's been launching the careers of self-publishers since 1994 from his book design and consulting practice at Marin Bookworks in San Rafael, California. Joel is the author of A Self-Publisher's Companion: Expert Advice for Authors Who Want to Publish, and the coauthor of The Self-Publisher's Ultimate Resource Guide. He is a columnist for Publishers Weekly, and Writer's Digest has named him as one of the 10 people to follow in book publishing. Joel writes TheBookDesigner, a popular blog on book design, book marketing and the future of the book. He's also the founder of The Self-Publishing Roadmap, an online, video-based training course in book publishing. In 2013, with Tracy R. Atkins, Joel launched BookDesignTemplates.com, where he provides pre-designed book templates for Microsoft Word and Adobe Indesign, as well as book marketing tools for authors. Joel is a past president of the Bay Area Independent Publishers Association.
Websites: TheBookDesigner.com and BookDesignTemplates.com
Twitter: @jfbookman
Take the Challenge!
To learn more about how to take the WNFIN Challenge and participate in NaNonFiWriMo, click here.
Are you ready to take the challenge? If so, click here.
Hyperlinks to books and resources may contain my affiliate code.
Photo courtesy of senjinpojskic / Pixabay.com.