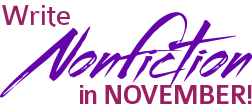 This post is part of the Write Nonfiction in November Challenge (WINFIN), also known as National Nonfiction Writing Month (NaNonFiWriMo). To find out more or participate,
click here
.
As a nonfiction author or writer, you can fulfill your dreams of making a living as a writer. Just don't expect to do it only with written words. Build a business around your books to increase your income.
By leveraging your content into multiple streams of income from products and services—not just books, you don't rely on income from books sales or advances. Instead, you monetize your content by turning it into online courses, talks, workshops, webinars, teleseminars, membership sites, and coaching or consulting packages.
Sounds straightforward enough, right? It is, but to open a store in cyberspace, you have to have a bit of business and tech savvy–online and off. You have to know something about content marketing, online marketing and general business as well as product creation.
How do you get started? And how do you succeed, especially when your real expertise lies in writing? Follow the advice of these six experts, who provided a variety of answer to this question:
What are your best tips for building a business around or monetizing a nonfiction book?
Chris Garrett
There are three primary ways to monetize a book. Choose the one that best fits your needs and book: sell attention with advertising, sell products and services, or promote affiliate products. For book authors, selling products and services is a natural fit, and you need less traffic, which is why I prefer it. By doing so, you also build on your authority rather than take away from it because you are not being paid to send your readers or site visitors away to someone else's site. To create and sell products and services, you need less traffic than you do if you choose to sell ads but more of the right traffic. You need to be targeted and build an email list. Your website or blog alone isn't going to do the job of selling as effectively as a list of people who you can contact in the future.In between these two options is affiliate marketing, where you make a recommendation that someone buy someone else's product. If your readers do so, as an affiliate, you get a commission. For example, if you've written a book about MS Windows, you could link to a laptop on Amazon and get four percent commission if someone buys it.
Consulting and coaching are often the easiest and quickest to get started and often the best fit for nonfiction authors. Your book positions you as the go-to expert. You can do consulting and coaching in person or just with a telephone. Put up a sales letter and in 10 minutes you can start talking to prospective clients. I always recommend you start with an "easy-yes" package. This has a fixed price and predetermined value and result. Low risk and easy to buy into.
A more scalable option is to turn your nonfiction book into an online course. Use teleseminars, webinars or videos. With this option, you serve more people all at once. Produce a "minimum viable product." Get a small group of people to test your course and give you feedback, so you have case studies and testimonials. Then roll it out. Find an achievable goal or problem that can you can solve from the book and focus on that.
No matter what monetization method you choose, create an audience that wants to return to you, your books and your site. That means adding their email addresses to an email list that provides a sequence of information that they want to receive right now and feel like they will get value from in the future.
To create your email list, provide your site visitors with instant gratification, something they get right away. Also, give them an idea of future value they will receive, so they want to stick around. As a book author, maybe give away the first one or two chapters. Follow this up with an autoresponder sequence with tips, small, bite-sized nuggets that give them quick wins so they feel they are getting a lot of value and perceive they will continue to get that value down the line. Otherwise people sign up to get a free ebook, for instance, and then quickly unsubscribe.Relate your free item to topic you are an expert on, and none of this will feel spammy.
Make everything about the big promise you make with your book. That's what people look for from you. The free gift on the email, the blog activity, the autoresponder sequence, all has to work toward that goal. It's the end goal or transformation your visitors or readers look for, so everything has to tie into that.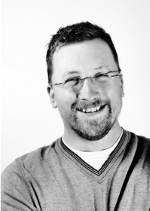 Chris Garrett is the Chief Digital Officer for Rainmaker Digital (formerly Copyblogger Media), and is the co-author of several books, including Problogger with Darren Rowse. He has more than 22 years of professional internet consulting, direct marketing, advertising, and web development experience, working with owner-operated businesses through to global brands such as Toshiba, Durex, Heinz, Procter & Gamble, and Coca-Cola.
Before joining Rainmaker Digital full time, he ran a successful consulting business for eight years. Chris also speaks and teaches around the world, including Business Blogging and Search Engine Marketing courses at Mount Royal University, Calgary.
Marnie L. Marcus
The secret to monetizing your non-fiction book is knowing your audience. When you keep serving your readers uppermost in your mind, you'll position yourself for increased revenues. These 3 tips will get you started doing that.

Consider What Else Your Readers Need
What do your readers need in addition to the book to be truly successful with the material? Do they need mentoring, coaching, consulting, or other products and services? Think beyond your own skills to what else they may need. For example, if you've written a book on "How to Increase Mental Health By Taking Care of Your Body" your readers might need access to:

therapy
mentoring
accountability
food supplements,
a food and/or exercise journal
non-toxic beauty products
fitness products, services or facilities
organic food suppliers
additional training or education

Collaborate with Others Who Serve Your Market
By brainstorming all the products, services, facilities and support systems your readers may need, you'll see there are things they require that you can't personally offer. This is a perfect chance to collaborate with others who serve your market. Make a list of potential collaborators you value and trust. You could approach these individuals or companies about forming joint ventures even before the book goes to print.

You might like to include partners in a resource section of your book in exchange for them announcing the book to their audience.
You may be able to sell corporate sponsorships for your book to offset publishing and promotion expenses. In exchange, you'll actively promote sponsor(s) in your book, to your list, on social media, and in everything related to the book.
You could create product bundles that include your products and services as well as your partners'.
You might become a commissioned representative or reseller for products and services your readers need.

Know How Readers Prefer Being Supported
Is your book subject one that would lend itself to group discussions, masterminding, or a community? If so, you might create group mentoring and accountability programs to keep your readers applying the material. You could create study courses and trainings combined with Facebook groups for discussion. You might offer live events or retreats that help your readers apply the book to their lives.If the book subject isn't something people would want to work on in a group setting, you could offer self-paced courses or individual consulting or coaching, or private intensives.Whatever additional products and services you offer beyond the book, think of ways to make it simple for your readers to apply the material.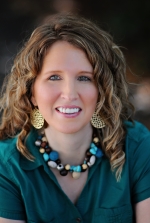 Marnie (Pehrson) Marcus helps individuals and companies leverage their wisdom and stories to create visibility, education, influence and sales in the marketplace. She's put together a complete system to help you create your own "WOW Book" — a page-turner that incorporates marketing and joint venture possibilities from inception. To find out more about her Create a WOW Book system, visit http://marniemarcus.com/unplugged/nabook


Sue Painter
There are many ways to use a nonfiction book that shares your expertise as a base for building a business. In essence, you are using your book as the lead generator to bring prospects into your sales funnel. This means you must include content within your book that specifically builds your know/like/trust factor and leaves your readers curious to know more about you and hungry for more of your content. If you do this successfully you can invite your readers to take the next step into your sales funnel within your book. Possibilities include selling a ticket to a virtual workshop that expands on the topic of your book, ticket sales to a live workshop that you deliver regionally in select cities, or an offer to work with readers in a time-limited virtual small group. This list is not exhaustive, but gives you 3 possibilities.
One way to monetize a nonfiction book is to build interactivity into the book's content. You might create a self-assessment for which you provide scoring and interpretation for a fee, or offer additional resources such as a workbook for an additional fee.
Readers spend money on getting solutions to the problem that caused them to pick up your nonfiction book to begin with. Help prospective book buyers find your book by working hard to craft a title that sells your book. I recommend that your title include two things – the problem you solve and that the solution you offer is not difficult. For example, instead of titling your book "Have Fun With Model Railroad Landscapes" try "3 Easy Steps to Creating Model Railroad Landscapes." The second title will sell more books than the first title.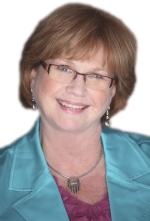 Sue Painter founded The Confident Marketer over a decade ago to help small business owners and solo professionals reach more customers and build more profits without spending a fortune in advertising. Sue works with business owners around the globe, sharing her marketing expertise along with her deep wisdom about entrepreneurship and the personal growth it demands. A best-selling Amazon author and an engaging speaker, in addition to her own clients she is one of two coaches for Secret Millionaire Ali Brown's international coaching program. Sue lives with her college sweetheart husband and splits her time between homes in Nashville and on Florida's Gulf coast.
David Perdew
Repurpose – I used to be freelance writer / photographer. The really successful freelancers would sell the same story 100 times or more. Rethink, refocus, reframe, reprint, resale, and reward.
It's the writing "business," baby. That means marketing and multiple streams of additional income. Your non-fiction book is NOT going to keep you in the style you want to become accustom to. You must have more products. Think about producing courses, book series, coaching programs, expert speaking opportunities, radio or podcast shows, or other ancillary products that complement your book.
Embrace your expertise. Encourage other authors, media outlets, speakers, or event organizers to clamor for your expert advice. It usually doesn't work if you tout your expertise, but make sure your tribe is shouting as loudly as possible on your behalf. Leverage that into more selling opportunities.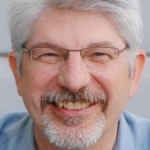 As the CEO and chief architect of NAMS (the Novice to Advanced Marketing System), David Perdew has used all his skills as a journalist, consultant and entrepreneur to build one of the most successful and fastest growing business training workshops available today at NextNAMS.com and its supporting membership site at MyNAMS.com.
The Novice to Advanced Marketing System is a step-by-step tutorial system focusing on Team, Training and Tools to help novice to advanced business people become even more successful.
After 17 years in the newspaper business as a journalist, editor and publisher, David created and sold a successful stock photo agency to a British company with more than 150 photographers and 300,000 images.
For the past 20 years, he's managed a few of the largest telecom ecommerce mergers as a telecom merger project specialist. One of his last consulting projects was building and implementing a $30 million project management office for the largest wireless company in America.
He took a year off in 2003 to personally build a 2200 square foot log cabin in north Alabama where he and his wife and two dogs and a cat live on 95 acres of forest with four streams and 60-foot waterfall.
Robert Peters
Build an Engaged Email List
An ever-growing email list is key to monetizing your blog or book. But it doesn't matter how good your emails are if no one opens or reads them.Use eye-catching headlines and consider your email length, if you don't read one thousand word emails, it's likely your readers don't either. Include a call to action in every email; ask people to hit reply to answer a question, tell you what they think, share with a friend or on social media. The more engaged your list is, the greater benefit it will be when launching new books, continuity programs and building your community.
Build a Continuity Program
Regular revenue is the life blood of any business. A continuity program could be an online writing class, a course expanding your book topic, a membership site where you post insights around your posts with videos and additional members only content.A continuity program is more scalable than coaching. Each piece of members' content is created once but viewed by many. A continuity program also gives you the opportunity to get closer to your community—members can ask questions, share concerns and dreams, and all of these provide insights for future blog posts and books.
Measure Your Results
There are only so many hours in the day, and it's important that your marketing activities make the most of your time and budget. Get a good handle on Google Analytics and social media metrics. What brings people to your website? Do they come from Google search, from Facebook or from your own email list? What is your most important content? What subjects don't people care about? Understand the numbers you need to know to ensure you're only repeating what works —or work with someone who will help you.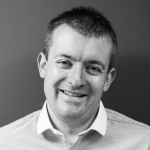 Robert Peters is an online marketing consultant and owner of Fresh Eyes Consultancy. He builds and maintains WordPress websites, membership sites and ecommerce sites and offers a monthly consultancy service that helps authors, coaches and small business owners get results from their online marketing. Visit his website to find out more.
Janis Pettit
Since your book is a marketing tool that positions you as an expert, establish what premium products or services you could offer to readers and use your book as a springboard to build interest in learning more.Your product funnel could include a coaching, consulting or mastermind program. It could lead readers to a retreat or live training event or a more expensive done-for-you type service.
Prepare your website. How many people found themselves in the spotlight and wasted all the publicity they got because their website wasn't ready.Make sure you have an enticing lead capture–a valuable gift that people get in exchange for their name and email. In this way you build your mailing list. If you are selling your book on Amazon for example, this is the only way to capture names of readers so you can build a relationship with them through follow up emails, videos, and webinars.
Embed calls to action in your book. Examples would be

Have a special page in your website that is password protected and which contains special reader bonuses. Only those who buy your book get the link because it's in the book.
Include testimonials and case studies in your book.
Include information about your product and services and include links.
If you have a webinar or podcast that previews your product, include that link.

Think of your book not as a stand alone product, but as a doorway to attracting lots of new clients and income.
Janis Pettit is a lead generation and client conversion expert and coach who shows small business owners how to better monetize their business. Since 2002 she has been helping clients worldwide turn their ideas, talent and expertise into a sustainable and a highly profitable service centered business. Through coaching, mentoring, online learning and done-for-you marketing services she and her team use automated marketing systems to turn businesses into client-filled success stories that get measurable return on their marketing budget and that generate consistent website traffic, leads and sales.
Janis is a seasoned entrepreneur. Since leaving a career as a New York actor 26 years ago, she has started and built four successful businesses including a corporate training business and a 3-star New York Time rated restaurant. She hosted her own business talk show in New York, has been mentioned in the NY Times, and was named to "50 Women of Achievement" in the Business Journal. She is a contributing author to the Amazon best seller Trust Your Heart: Transform Your Ideas into Income, a sought after public speaker and frequent guest on business radio shows.
Her not so well kept secret is that she is a trained classical singer and a dancer. Janis is also passionate about Italy, speaks Italian and visits family and friends there regularly. She lives in Raleigh NC. smallbusiness-bigresults.com
Take the Challenge!
To learn more about how to take the WINFIN Challenge and participate in NaNonFiWriMo, click here.
Are you ready to take the challenge? If so, click here. When you submit your name and email address, you "register" for the event and gain access to the WNFIN forum.

Hyperlinks to books and resources may contain my affiliate code.