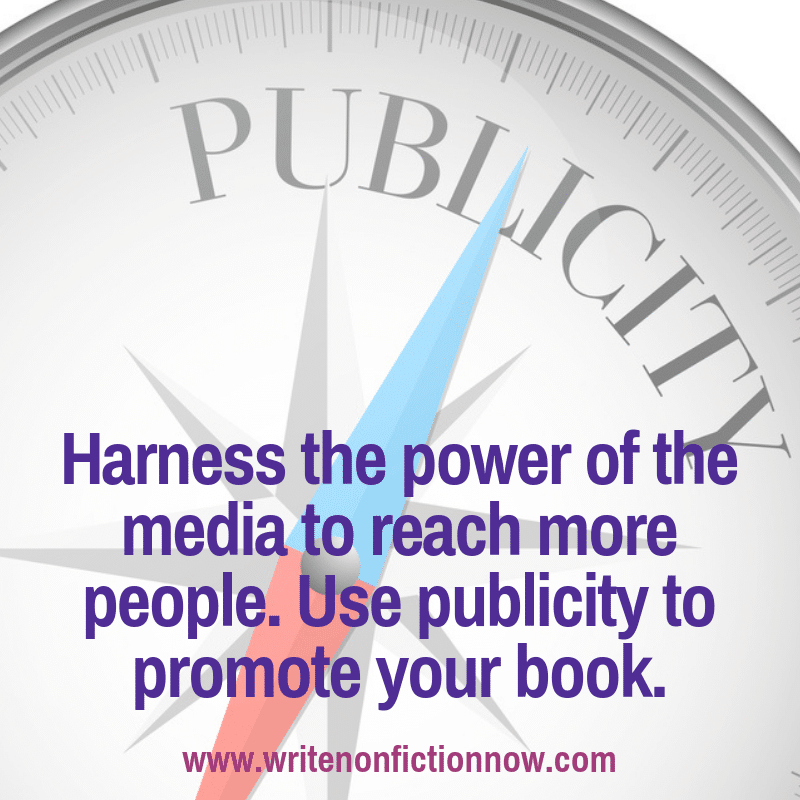 Book marketing can seem like an ominous task…and an expensive one. However, there are ways to market your book for free by harnessing the media for free publicity. Today, writer and editor Chris Well (
@chriswellwriter
) provides you with information on how and why to pursue media attention to help get you and your book in front of more potential readers.
One constant for authors is that we're all responsible for promoting our own books. If you want people to know your book exists, regardless of whether you're an independent author or have a book deal,  the buck stops with you.
As a media veteran and also an author myself, I understand your struggle. You put all this time and blood and sweat into your book, and you just need for more people to know about it.
You want to spread your message.
You want to reach the minds and hearts of readers.
You want to sell books!
That all starts with getting your book in front of more people. But there are so many options for book promotion, it might feel like you're being pulled from every possible direction.
Maybe you've been spinning your wheels—or worse yet, wasting a lot of money—on a lot of busy work that takes up a lot of time but isn't giving you results. Want to find new readers and still have time to write? Want to grow your audience without breaking the bank?
Publicity is one of the fastest, most powerful, most cost-effective ways to raise your profile, grow your credibility, and reach new readers.
The Publicity Paradigm: "Meet My Friend…"
Imagine you're at a coffee shop. Over at one table, you see a stranger and feel confident she'd love your book if she knew about it. Of course, if you walk up and interrupt her afternoon with, "You don't know me, but you should buy my book," she'll think you're a creep.
Now imagine I was standing there with you—and I said, "Hey, I know her! Let me introduce you."
And we go over to the table, and I say to her, "I'd like you to meet my friend…"
Being interviewed by the media is like that host or interviewer saying to the audience, "I'd like you to meet my friend…"
Publicity is when you harness the power of the media to reach strangers.  Instead of spending all your time trying to grow an audience yourself, find somebody else who did all the hard work for you. Someone who already built an audience and—more importantly—is trusted by all those people.
When you are featured in the media, you're leveraging their platform to build your platform!
Best of all, there has never been a better time to publicize your book…
5 Reasons Now Is the Best Time to Publicize Your Book
#1 Publicity is cheap.
By definition, "publicity" is free. When you see an author appear as part of the regular editorial coverage, that appearance didn't cost them any money. (If they paid for placement, that's an "advertisement"—which is something different.)
There are tools in your hands right now which make this process even easier:
You can make effective press materials as simple word documents on your computer. (You don't have to hire a designer.)
You can be interviewed by anyone in the world over your phone or online. (You don't have to pay travel costs.)
Now, you may choose to pay for help or for resources or do it yourself.  But that's up to you.
#2 You have more access than ever before.
Back in the day, it was hard for the average person to connect with those working inside the media. It was like they were inside a castle, behind impenetrable walls surrounded by a moat.
These days, media influencers are easy to find and easy to contact. You can find contact information for nearly any media outlet online. Once you target a media outlet which speaks to the right audience, it's easy to find a staff box or find the credits to learn the names of decision makers.
If you send the right email to the right person at the right time, you have as good a chance as anybody of being booked for some level of media coverage.
#3 You have more opportunities than ever before.
Once upon a time, the media was owned by the few rich enough to own a printing press, a broadcast tower, or a distribution network. If you wanted access to their audiences, you had to play by their rules.
With the explosion of digital media, there are so many more people building an audience outside the old model. You now have more bridges to reach new readers than at any time in human history.
There are thousands of media outlets now—reaching every possible audience type and focusing on every possible category or topic. No matter your expertise or your target audience, you can find talk shows, newsletters, podcasts, website, and more!
#4 Publicity is bigger than any one platform.
So many make the mistake of putting all their energy and time into a single platform like Amazon, Facebook, Google, etc. It's easy to assume that if you spend enough time learning how it works—and spend enough money—it's the only solution you need.
The problem with trusting any one platform is it can (and will) change. It can (and will) stop working for you.
When your platform-specific strategy stops working, you can't pick up and use that strategy somewhere else. You have to start all over again.
But once you understand the simple process of publicity, there are thousands of places you can go. If one media outlet turns you down, you have so many other places to try again!
#5 If you know your brand, there's no reason to wait.
Some authors recognize what publicity can do for their visibility, but feel like they wait until they have their ducks in a row. However, it's a mistake to wait until you're "ready." If you can talk about your expertise right now—then you have all need to seek out publicity.
Don't have an author platform yet? Publicity will build your author platform.
Don't have a book yet? Publicity will create a pool of buyers who want your book as soon as it's available.
Can't get booksellers or libraries to carry your book? Publicity will make them more interested.
Can't get agents/publishers/whomever to take you seriously? Publicity will make them pay attention.
Free Author Publicity Blueprint
Need help keeping your publicity organized? Want some help figuring out how you're going to pitch your book to the media?
Get your FREE copy of the Author Publicity Blueprint. This PDF includes checklists, fill-in-the-blank forms, mindmaps, idea prompts, and more. When you register, you'll also get bonus resources and invitations to upcoming free trainings! Click HERE to get it!
About the Author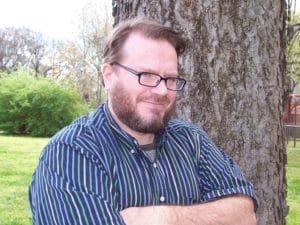 Chris Well has been working in the media for more than 30 years. He's been a magazine editor, columnist, journalist, broadcaster, and teacher, with field experience covering music, publishing, human interest, and more. (There was also the time he was the editor of a bridal magazine.) As a novelist, Chris has written suspense and mysteries for traditional publishers and as a self-published author.
Photo courtesy of unkreatives | Stockfresh.com