Every author wants to reach more readers. And you can…by leveraging your content. In today's guest post,
Jay Artale
(
@BirdsOAFpress
)
,
a digital nomad and full-time writer and blogger, explains the importance of content marketing and provides some ideas for how you can use this strategy to sell books without being salesy.
You've published a book and want to reach more readers, but you really hate book promotion. I get it. But there is another way to sell books that doesn't feel salesy. It's called content marketing.
I host an author interview series on my website featuring travel bloggers who've written a book. A common theme is their fear (or outright aversion) to book marketing. These authors have a dilemma. They need to get the word out about their books but are uncomfortable pitching to readers.
When you take a content-marketing approach to book promotion, you can avoid feeling like a salesperson. Your one nonfiction book can spawn multiple content types, which allows you to get more mileage out of your single piece of content.
But before we explore how to use your book's content to reach more readers, let's clarify what content marketing actually is.
What is Content Marketing?
Content marketing is an ideal solution for introverted authors who balk at the idea of promoting and selling their books. It's much more palatable to switch your perspective from "I have to sell my book" to "how can I share content to help an audience?"
By sharing your knowledge and expertise, you move from salesperson to coach, educator, entertainer, and even a new connection offering advice.
The Content Marketing Institute defines this term as follows:
Content marketing is a strategic marketing approach focused on creating and distributing valuable, relevant, and consistent content to attract and retain a clearly defined audience — and, ultimately, to drive profitable customer action.
What does this really mean? Instead of pushing your book out into the world, you draw readers into your world through your content.
If you're uncomfortable with selling and promoting your book, stop pitching it, and start finding ways to deliver useful content to help inform, inspire, educate, or entertain your potential readers and target audience.
With that definition understood, you're probably wondering how to get started with your content marketing and what content to produce and post.
How to Leverage your Nonfiction Book
It's a no brainer… You have a book's worth of material waiting to be divided into smaller segments. It's merely a case of taking the content and slicing and dicing it into different lengths, different formats, and featuring it across multiple platforms.
Just look at the broad spectrum of ways you can share your nonfiction book:
Long-form written content (blog posts, articles, and PDF downloads)
Short-form written content (social media and forum posts)
Audio content (podcasting and micro-podcasting)
Images (quote cards)
Make it easy for your readers to find the places where you share content. Then, when they discover your website, they can easily connect with you.
Long-Form Written Content
As soon as you launch your website, you can start blogging about your niche topic to attract an audience. If you haven't written your book yet, try the blog-a-book approach to drip feed your book's content onto your website. But if you've already published your book, you can slice and dice your content into blog post sized chunks and share your expertise with your audience. The more articles you write about your topic, the better chance you'll have to get your posts to appear in the search results.
You can also look to broaden your audience reach by guest posting on other websites in your niche, or establishing a presence on Medium or LinkedIn.
Does your content lend itself to creating free PDFs or handy reference sheets? This is another way to use material from your book to draw your readers to you. Review your nonfiction book and assess how to use it to compile content into free downloads. You can make these available to download, no strings attached, or use them as lead magnets for your mailing list.
Short-Form Written Content
As well as using your social media networks to promote your blog posts and raise awareness of your free downloads, you can create images and text content for specific networks.
The best approach is to only use networks you enjoy. Be a master of one social network rather than to spread your activities across multiple platforms you don't enjoy. If you like creating images, you could opt for Instagram or Pinterest. If you like being part of an online community, Facebook would be your best option, and Twitter is best for short, focused content that can be tweeted and re-shared again and again.
Another option for short-form content is to become an active member of an online forum. I write travel guides and help fellow travelers by sharing travel tips on the Trip Advisor forums. There could be online forums specific to your niche, or you could look for groups within Quora, LinkedIn, or Facebook that have communities looking for help on your chosen topic.
Audio Content
Up to this point, we've only looked at ways to reuse your content in a written form, but if you're excited by the prospect of verbally sharing your advice, you have more options.
There are multiple options for creating a free or low-cost podcast. And, if the prospect of creating and editing big chunks of content for your podcast feels overwhelming, you could opt for a microblogging platform like Chirp, which limits each episode to 3 minutes. It's like an audio version of tweeting and can be done directly from your phone using their app, with no other tools required.
Focus on Helping your Audience
If you're just starting out, it's okay to choose a single format or platform and focus on fine-tuning your content sharing process. This is especially useful if you're unsure of where your target audience resides. Test the waters to make sure you reach your readers before expanding your content-sharing universe.
The foundation of an effective content-marketing plan lies in delivering valuable information consistently. Your goal should be to build a fan base for your content. This will develop into reader loyalty, which has more potential of leading to a book sale than a social media post saying "buy my book."
What content marketing do you already do…or plan to do? Tell me in a comment below.
About the Author
Jay Art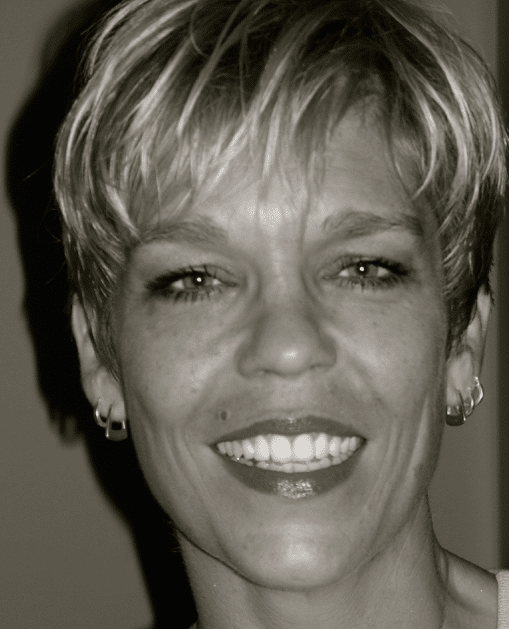 ale abandoned her corporate career to become a digital nomad and full-time writer. She's an avid blogger and a nonfiction author helping travel writers and travel bloggers achieve their self-publishing goals. Join her at Birds of a Feather Press where she shares tips, advice, and inspiration to writers with an independent spirit.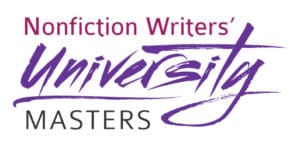 Would you like to learn more about becoming a nonfiction author? If you aren't sure how to get started or to move forward on your nonfiction writing journey, check out the Nonfiction Writers' University MASTERS program. Learn all the steps to becoming a successful—and profitable—author. Discover how (finally) to write consistently, boldly, enthusiastically, and productively. Develop the mindsets, strategies, habits of the world's most successful writers. Make your difference today.
Click here to learn more
. (And if you aren't ready for the Nonfiction Writers' University Masters program, explore the Nonfiction Writers' University. You can enjoy a
30-day trial membership for only $1
.)